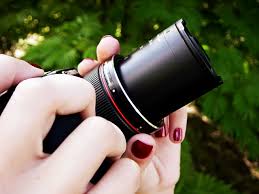 Are you Passionate about capturing important moments in life with your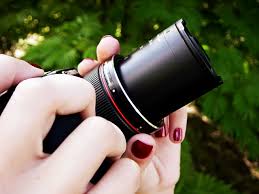 camera? Do you often click away photos over casual conversations with friends? Do you often stop to click photos of nature in all of its true beauty? Are you ever ready to click pictures while traveling? Is Photography your Hobby? How about making a career in it?  Has this thought ever crossed your mind? Well if you thought of it but settled for something more realistic and it doesn't seem to be working very well for you, now is probably a good time to rethink your steps? Because if you have a good eye for detail, have creativity and a good imagination, then a career in photography is for you!
Nonetheless, ff clicking pictures in the moment satisfies you or if you adore Nature in all of its glory and wish to capture it then and there, then may be photography is the way to go. Pictures have a way of speaking to you, they remind you of the precious moments in your life, make you laugh, cry at times and have a way of amusing the people involved. They help you remember and relive those moments that you cherish. With  the growth in media and the fashion industry, a career in photography has scope. No matter what pictures you take be it wildlife, nature, birds, animals, fashion or simply food etc. there is an equal scope.  Besides you can choose from a wide range of options available such as portrait, commercial and industrial, advertising, scientific, fashion, news, nature and wildlife, press, wedding  photography and lost more.
Press Photographers or photojournalist: these individuals supply photographs to the National and local press. They should be ready to click photos on different types of subjects.  They need to know what makes a good press picture, should have journalistic instincts, be able to write accurate captions, work well with reporters, be quick and  should be able to work under difficult conditions.
Nature and Wildlife Photography: it involves taking pictures of forests, flowers, lakes, waterfalls, amazing sunsets and sunrises, floral reefs, landscapes,  birds, animals or aquatic creatures. Although pictures of rare species or newly discovered species are in demand. Pictures of  nature such as forests, landscapes, waterfalls, amazing sunsets and sunrises, floral reefs, flowers, lakes etc. are also welcomed.  These pictures are usually used for calenders or covers or even as desktop wallpapers.
Feature Photography: this involves telling a story in pictures, thus a knowledge of the subject is required. These photographers cover an entire theme or subject with a set of photographs. This type of work is varied leading to assignments  at any time and at any place. Be it photographing  people at home or life in foreign parts, or schools at work, anything that makes a story. They may work along side with reporters or take independent assignments.
Editorial Photography: these individuals usually work magazines and periodicals. Nearly always work as freelancers. Their main task is to pictorially illustrate what is written in the article or report which needs illustrations.
Commercial or  Industrial Photography: these individuals generally take pictures of merchandise, exteriors and interiors of factories, machinery both outdoors as well as indoors which need to be used for company brochures, annual reports, for advertising and selling. They usually take pictures of the factor or the firm hence, they need to make the factory or firm look good.
Portrait or Wedding Photography: they take pictures of either small or large groups such as families, portraits of children, the bride and groom along with their well wishers but focus mainly on the newly wedded couple and their families or the events that follow prier to or post the wedding. They also click pictures of pets, children and families.
Advertising Photography: advertising photographers are either taken by photographic departments of the advertising agency, photographic studios or by freelancers. Most photographers do catalog work while some others do mail order photography work. And are usually given instructions on what they have to photograph. Apart from this also need to suggest  ideas from a different angle.
Fashion Photography: fashion photography is generally done by studio specialist or freelancers who are sought after by fashion houses and advertising agencies. They usually work under a fashion expert and can seek employment with fashion houses, designers, fashion journals and news papers. Fashion photography is mainly done in  Mumbai and Delhi. This it done mostly by freelancers with sophisticated and well equipped studios. These individuals, apart from working with fashion houses or advertising agencies they also work with models and designers. All in all it is an exciting and glamorous work profile.
Digital Photography: as the name suggests it involves the use of a digital camera. The images are captured on a disk, floppy or directly on a computer. These images are then modified if required. In the conventional way the images were captured on film and then scanned in order to make the desired changes to the image. Thus saving  the time and money that goes into scanning images.
Forensic Photography: Police departments employ photographers to take crime scene photos. These photographers document evidence, often using infrared cameras and other technology to help them in their work. In some cases, photographers document scenes even when there are no signs of crime, such as auto accident sites and fire damage. Forensic photographers may spend a portion of their work time testifying in court about what they observed at a crime scene. Forensic photographers must gain training and certification, which requires them to complete an exam.
Art Photography: Art photographers sell their work in art studios, museums and shops. Some sell mass-market prints and posters. Art photography may include still life photography, which captures inanimate objects for use as scenery and in architecture. Art photographers also snap photos for the food industry, where creative, appealing and artistic images are favored. Food photographers often do work for marketing companies, advertising firms, food publications and restaurants.
Scientific Photography: as the name suggests the work involves clicking photographs of research reports and scientific journals.
In order for an individual to pursue a career in photography the aspirant must possess an interest for colors, visuals, imagination and creativity. So  don't limit yourself to clicking pictures at family get – together's, relatives birthday parties or friends parties, if you like photography and are willing to work in all kinds of settings then what are you waiting for? Go ahead and pursue photography, you know you want to! For more information about photography courses you can visit our sister website www.way2k.com.