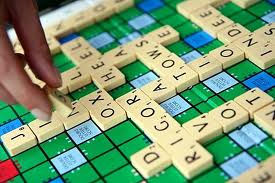 Most individuals who are good at the English language lack a good vocabulary. Not only does a good vocabulary give you an edge over the others it also helps you to develop a good command over the language as well. Besides merely being good at a language isn't enough if you wish to work efficiently. It is essential for individuals to speak and write clearly and in a concise manner; for this reason a good vocabulary is required. Apart from this, it also shows an individual's maturity. If you are one of those individuals who simply wish to enhance their vocabulary then here are some easy ways that can assist you in enhancing your vocabulary. This article will be covering the points mentioned under.
| | |
| --- | --- |
| Read, Read and then Read some more | Interact with People who Share the Same Interest |
| Keep a Dictionary and Thesaurus nearby | Play Games |
| Maintain a Book or a Diary | Converse and Discuss with people |
| Learn a Word a Day and Use it in a Sentence | Repetition |
Read, Read and then Read some more: to improve your vocabulary you need to expose yourself to new words hence reading is essential. In order to learn new words you need to read novels and literary works apart from reading magazines and newspapers. As you read you come across words that are unfamiliar to you. At such times first try to derive the meaning of the word from the context of the sentence in which it is used, if possible and then similarly refer to a dictionary. Remember the more you read the more words you will learn the faster your vocabulary will improve.
Keep a Dictionary and Thesaurus nearby: it is important to have both a dictionary as well as a thesaurus handy in whatever form you prefer such as in print, software or online. You can refer to a dictionary to learn the pronunciations and the multiple meanings. After that you can refer to the thesaurus to find similar words and phrases, the synonyms and antonyms and to identify the subtle differences.
Maintain a Book or a Diary: it is preferable to keep a separate book or diary to record new words or unfamiliar words you come across as you read along with their meanings. Similarly you can note down the various forms such as the verb, noun, adjective and adverb of the word and even make a note of the synonyms and antonyms of the new word learnt if you wish to. This activity will not only help you to remember the word with its forms better, you can even build upon them by adding more words to your already exhaustive list. In addition to this it will also motivate you to learn new words by building them into your vocabulary.
Learn a Word a Day and Use it in a Sentence: try to learn a new word per day or you can refer to websites that give you a new word to learn a day. Lots of individuals use this technique to enhance their vocabulary. After you have learnt the word try and form a sentence with it as it will help you to remember the word better thus adding it into you vocabulary. Some websites that you can refer to are:
Interact with People who Share the Same Interest: a great way to improve your vocabulary is to spend time with people who share a similar interest. People can exchange words that each of them have learnt and together improve your vocabulary. This will speed up the process as well and you can even play with words.
Play Games: an exciting way to improve one's vocabulary is to play games that serve this purpose. For instance you can play games like Boggle, Scrabble or Catch-Phrase and Brain Power that will help you improve your vocabulary while you enjoy. There are several online games that are available that can help improve your vocabulary. Here are some websites that can assist you:
Converse and Discuss with people: simply engaging in a conversation with people will help you to improve your vocabulary as you will be introduced to new words and meanings because not all individuals come across the same words hence you have a variety of words to learn within a short span of time. Even discussing the meanings will assist you.
Repetition: the more you revise the words that you have listed down the better they will be remembered the more you will want to learn new words. Simple activities like going through the list if words in your diary, ensuring that you use the word in a sentence when you learn the word, discussing the meanings of the words with someone while conversing are repetitive in nature.
If you follow these simple activities chances are that your vocabulary will improve and by default you will grow and mature as an individual and people will be impressed. You will develop a good command over the language and the work that you do whether written or verbal will be of quality.