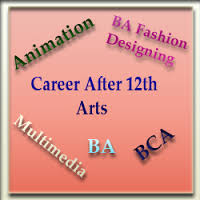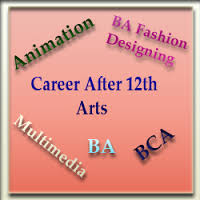 Most 10 + 2 Pass-outs leave with the assumption that only those students displaying average performance in academics are ones that choose the Art's field; while this used to be the case some years ago, it is now changing. This is due to the wide array of options available within the broad spectrum of Liberal Arts. Since the Liberal Arts creates a platform to develop important skills sets it becomes an added advantage for Arts aspirants as the professional world seeks individuals with skill sets. Subjects ranging from languages to various social sciences and psychology assist in developing important skills sets such as soft skills as well as life skills which are a must for success. Apart from these aspects students are even taught to think critically and out of the box, thus allowing the creativity present within its students to come to the fore. These are but just a few of the many advantages that liberal arts aspirants stand to benefit from. So lets explore the popular courses after 12th Arts that are available to get a fair idea about the increasing popularity of Liberal Arts in recent times.
Languages – students can choose from a wide list of languages ranging from a national to an international level. On a National level the common choices are English, Hindi, Marathi, Gujrati, Sanskrit etc. while the popular foreign languages are French, German, Spanish, Portuguese, Japanese, Chinese, Korean, Russian etc. With a proficiency in either one or more languages, students can seek careers as web content writers, technical translators or decoders, interpreters and translators or work in areas of tourism, entertainment, public relations and mass communication, international organizations, embassies, diplomatic service, publishing houses, BPO's, teachers and freelancing etc.
Psychology – students can specialize in various branches of psychology namely Industrial psychology, Social psychology, Counselling psychology, Clinical psychology, Child psychology, or other courses like Special education, Learning disability, Human development, Human resources, Mental retardation.
Sociology – students can choose from a wide area of options such as General Sociology, Indian Society, Social work, Sociology of health, Science and Technology, Environment, Sociology of religion, Occupational sociology, Cultural studies, Social exclusion and Inclusive policy, Social Anthropology, Sociology and Mass media, Gender and Society, Sociological theories, Social demography, Industrial sociology, Criminology.
Economics – those students whose interest lies in economics can go in for courses like Agricultural Economics, Buisness Economics, Quantitative Economics so on and so forth.
Law – students interested in playing with words or a flair for words can pursue courses that are related to Law such as Company Secretary, Legal writing, Defense writing, Notary, Law process outsoursing, Solicitor, Civil law, Criminal law, Corporate law, Property law, Securities law, Incometax law, International law, Property law, Informationa technology law.
History – students interested in history can choose from courses such as Heritage Management, Curator, Anthropology and Archaeology.
Geography – geography aspirants can choose from a vast spectum of courses namely Philosophy in geography, Applied geography, Geographic information science and systems, Geographical cartography, Remote sensing and Geographic information science and Geo informatics.
Anthropology - Physical or Biological anthropology, Social anthropology, Prehistoric anthropology, Applied anthropology, Linguistic anthropology, Forensic anthropology are some of the various options available to students with a zeal for Anthropology.
Archaeology - Medical archeology, Eastern archeology, Marinetime archeology, Archeological heritage management, Egyptology, Epigraphy, Numismatics, Landscape archeology, Ethnography are the options available to students interested in the field of archaeology.
Students with a knack for creativity can opt for courses like Fine Arts, Animation and Multimedia, Hotel Management, Event Management, Audio visual Editing. Students with an inclination towards performing arts can opt for acting courses or take up Classical Dance lessons or pursue a career in Photography with its specializations namely Wedding Photographer, Food Photographer, Press Photographer Or Photo Journalist, Ad And Fashion Photographer, Portrait Photographer, Industrial Photographer, Feature Photographer, Wildlife Photographer, Travel Photographer, Sports Photographer, Forensic Photographer, Scientific Photographer, Technical Photographer and Medical Photographer. Students can even try their hand at various designing courses such as Web-Designing, Fashion, Textile, Merchandising, Interior, Jewellery, Accessory, Product and Piping Designing.
The other courses after 12th Arts which are available are Entrepreneurship courses, Beautician courses, Philosophy, Public administration, Political Science, Logic, Hospitality Management, under Literature the options are Linguist, Journalism, Mass Communication etc. Libraray sciences are an excellent career choice for avid readersand lets not forget the Teaching profession which is a good option as it too has its specializations and the list goes on.
Since the Libral Arts caters to different kinds of interests, it has seen a steady rise in the number of students opting for these courses. Based on these various options it is safe to say that in the coming years more and more students may seek to pursue courses that are in the interest of the students. Since several sole proprietorships are budding due to jobs feeding into an individuals leisure time and leaving absolutely no room for a social or a personal life. These individuals are also seeking to work at their own pace without having to meet the unreasonable targets that are laid out by their employers. Hence, Libral Arts has the potential to outrun the other popular courses because of its flexibility and variety in choices.