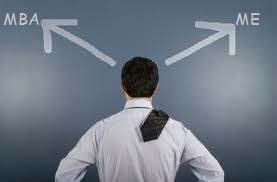 Many B.Tech graduate's wishing to pursue higher education are faced with a common dilemma of choosing an M.B.A. over an M.Tech course and you are no exception. When it comes to planning for a career often the question arises whether an M.B.A. is the right way to go or would an M.Tech suffice. Although this seems to be a simple decision it is not so. There are several factors that play a vital role in choosing a career. Of these factors the main one is based on the individual's interest while the information that one possess also has its effects on a career along with the market opportunity available in a particular field. Often the confusion is a result of not having enough information and the lack of one's awareness of the interest areas.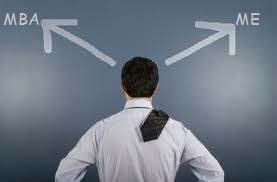 The best way to resolve this conflict is first and for most to identify the interest areas, awareness about one's own capabilities, academic qualifications and more importantly to gather information about the desired course. If you are looking for information about courses and career prospects it is preferable to visit www.careerfutura.com as all this information is available on our website and is considered a wise approach. But before that let's explore these two fields and find out the reason for the differing popularity in these courses.
While both M.Tech and M.B.A. are good options with equal opportunities, offering good placements and a stable professional career, choosing one over the other is therefore a task.
An M.Tech offers one opportunities in the research and development and in technical fields, on the other hand an M.B.A. opens avenues in sectors such as banking, finance, consultancy and other areas, which may not involve any technical work. Like other course both M.B.A. and M.Tech each have an umbrella of courses that mainly deal with a specialized field. For more information you can always log on to www.careerfutura.com.
Recent trends indicate that most students prefer an M.B.A. over an M.Tech because an M.B.A. creates a promising career and an M.Tech provides employment in avenues across various industries leading to extremely lucrative and well settled careers. Due to the difficulty level associated with an M.Tech several students often opt for an M.B.A. rather than an M.Tech.
The prominent employers of M.Tech candidates are The Public Sector Undertakings (PSUs), Defense Research and Development Organization (DRDO), Indian Space Research Organization (ISRO), Hindustan Aeronautic Limited (HAL), National Aeronautics and Space Administration (NASA).
M.B.A. aspirants need to appear for various Entrance Examinations such as CAT if one seeks admission in renowned institute such as the 13 Indian Institutes of Management (IIMs) along with other premier B-schools while M.Tech aspirants need to clear various Engineering entrances like JEE, GATE etc.
So if one wishes to build a career in the management field then an M.B.A. would be preferable and if you desire to have a career in the technical field then and M.Tech is a wise choice. Hope this article has given you an insight in to these courses and a rough idea about the kind of opportunities available in these sectors. Remember that factors like your interest, abilities, information gathered and the market opportunities determine the probability of success and should be the bases for making career decisions. An interaction with a career guidance professional can help you to filter down on the choices.