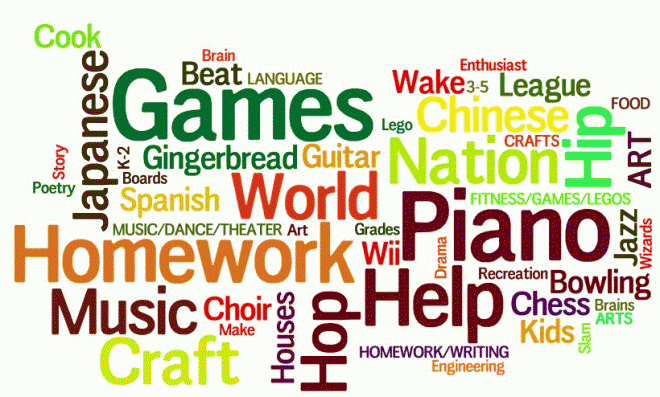 Activities that individuals participate in other than academics are termed as extracurricular activities. These activities may be participating in various competitions such as Spelling Bees, Skit or Play Competitions, Sports such as Cricket, Football, Throw Ball, Basket Ball, Badminton, Table Tennis, Hockey, Science Fairs, Olympiads, Musicals, Dance and Singing competitions, learning classical dance forms such as Bharata Natyam (Tamil Nadu), Kuchupudi (Andhra Pradesh), Odissi (Orissa), Kathak (Uttar Pradesh), Kathakali and Mohiniattam (Kerela), Sattriya (Assam)and Manipuri (Manipur), Drawing Competitions; even hobby related activities such as Cooking, Baking, Needlework, Knitting, Crochet, playing a musical instrument such as Guitar, Clarinet, Drums, Piano, Violin, Chellos, even written works such as poetry, prose, novelist  and the list goes on.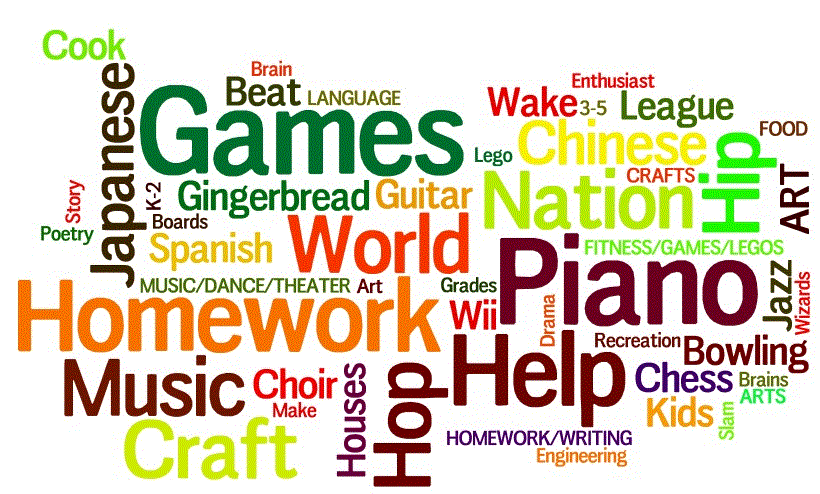 Participating in extracurricular activities not only leads to healthy living but it also increases ones maturity levels. Thus the benefits can be broadly classified into Health and Personal benefits. No matter what the activity is, its benefits fall into either of these categories.
i)        Health Benefits: 
(a)    Coping Mechanisms: studies suggest that the most effective way to vent out pent up emotions is via extracurricular activities, music being on such activity. Individuals who play musical instruments generally use it to release the pent up emotions. It enables these individuals to deal with issues such as a death of someone close to them or problems faced in life. Through their compositions or music pieces they are able to communicate their feelings well as these individuals aren't very good at expressing their emotions on a general level. Music helps them to clear their mind and gives them clarity of thought as well. Like musicians even dancers use dance to help them cope with upsetting emotions, writers write in journals or compose poetry and prose or even write novels, painters paint or draw to express their emotions.  Similarly sports persons play to deal with their emotions and to clear their mind. Such activities in turn keep both the Mind as well as the Body healthy.
(b)   Maturity Level Rises:  it is said that the more practical exposure one has, the more mature they become. When participating in extracurricular activities people learn a lot with the experiences they have. Hence it is said, "With experience, knowledge increases". This is because you tend to have some idea about dealing with similar situations and are better able to rectify things when they go wrong. By experiencing new things the maturity level increases therefore you understand events and things that have happened in the past better but later on in life due to the knowledge gathered over the years. Individuals with a lot of exposure can understand things that others don't in a life time and some may never learn things that the others have learnt.
(c)    Academic Benefits: studies suggest that students who participate in extracurricular activities also tend to perform well in academics. The findings state that extracurricular activities promote a positive attitude, refresh and vitalize the mind and the body as a result students perform well during academics.
ii)      Individual Benefits:
(a)    Explore other Areas: through extracurricular activities it gives one the opportunity to explore areas about themselves that they have not thought off. Ultimately it helps these individual's to learn more about themselves such as likes, dislikes, interest areas and the possibility of improvement required is also highlighted.
(b)   Identify Individual Talents: apart from realizing ones likes dislikes and interest areas, engaging in these activities also brings to the notice of the individual their hidden talents that may not surface. These talents only surface if given an opportunity to, if left undiscovered will remain undiscovered and eventually lost. With it the possibility of a career in the talent is also lost.
(c)    Values Learnt: engaging in such activities also teaches people important values such as corporation, team spirit and working together. It gives individuals an opportunity to harbor soft skills such as leadership, team building, communication and presentation skills, personal grooming, it raises awareness and develops their creative skills too.
(d)   Career decisions Easy: if individuals are aware of their Strengths, Weaknesses, Opportunities and Threats, popularly known as SWOT Analysis; making career decisions will be relatively easier.  Apart from this knowing your interests also helps students to filter out the possible careers and put measures in place to develop these skills.
For all these reasons it is essential for individuals to participate in extracurricular activities. The earlier, the better; as it gives enough room to develop these skills, thus the individual is prepared to convert their talents into professions if required. Therefore, the chances of success are higher. But remember to develop a learning attitude as this will help individuals to deal with different situations well and in an appropriate manner. So what are you waiting for, pick something and just start!