Career in Accessory Design
With the advent of fashion industry it has become important for individuals to have matching accessories like bags, foot ware, watches, etc. This career has gained importance after the upsurge of the fashion industry. Every accessory designer specializes in one sector and becomes a master in those.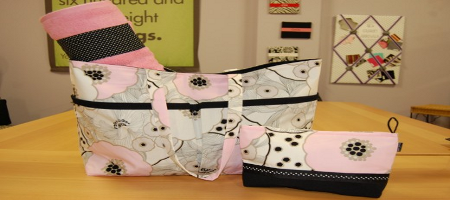 Key to Success
To be successful in Fashion Designing you should have/ develop:
Artistic and creative
Express their ideas in sketches
Combine colors, shades, and tones
Visual imagination and the ability to think in three-dimension
Scope and Opportunities
As an accessory designer you can work with the big brands in designing bags, watches, wallets, foot ware, etc. This field has off late gained importance. There are opportunities with the great fashion designers to suggest about the accessories that will go with certain outfits. They also work as freelance designers on commission basis i.e. if their design is sold they take a certain percentage.
Lifestyle & Social Status
No long working hours
Indoor job
Social status
Job Profile
They design apparels
Observe the making with personal attention
Consultants for fashion houses and movies
Skill Sets
An eye for details
Creativity
Color and design sense
Communication
Numerical skills
Work Value
Teamwork
Creative Satisfaction
Independence
Fame
Current Job Scenario
As an apparel designer one can work as free lancer on commission basis and earn well. As a fresher you can earn between Rs. 20,000/- to Rs. 25,000/-. With experience you can certainly earn more. This is a suitable profession for those of you who are keen about the fashion and new trends of the generation.
Top Recruiters
Fashion Houses
Bag Brands
Watch Companies
Course Synopsis 
Course Options
Diploma in apparel design
Academic Eligibility
10+2 any stream
Fees
Rs. 6k to Rs. 10K per annum
Expenditure in Metroand Tier-1
Rs. 2 lakhs to Rs. 2.5 lakhs
Expenditure in Tier-2
Rs. 1.75 lakhs to Rs. 2 lakhs
Duration
4Years
Mode
Regular
Approved
UGC
Affiliation
Respective University
Specialization
NA
Entrance Exam
Institute level
Career Prospects
Earring fabricator
Fashion expert
Gemology
Jewellery designer
Leather design
Textile design
Apparel manufactures
Freelance accessory design
Television & Film industry
Entrance exam
NIFT design exam
AIEED design exam
CEED
NID Entrance Exam
Success Story