Fire Engineering
The birth of Fire Engineering has a very special and benign purpose behind it. Clearly, it is a work of science only where the application of scientific and engineering principles, rules, Codes, and expert judgment are taken into consideration for the safety of people and their assets. Fire Engineering provides solutions to withstand its hazardous effects.  This engineering plays a significant role during the disastrous situations, and helps in avoiding the destructive effects of fire on people, property and on the environment. In the protective role, they may advise and assist various organizations in taking protection against fire hazard. They may be required to design or recommend materials or equipment, fire extinguishing systems, alarm systems and devices, advising on location, handling and maintenance of such devices, equipment and systems.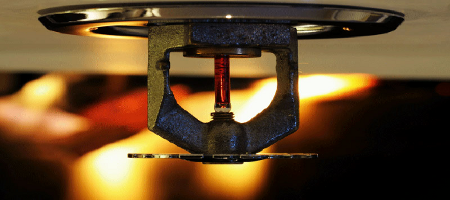 Key to Success
To be successful in Fire Engineering you should have/ develop:
  Helping Nature
  Take Initiative
  Presence of Mind
  Physically Strong
  Self discipline & responsibility
  Constant updating of knowledge of techniques
  Calmness of mind under potentially dangerous circumstances
Scope and Opportunities
Fire Services have to keep abreast of fresh and increasing demands. Each state government maintains a fire department to look after preventing and precautionary aspects of fire safety. Fire Engineers may also opt for the work of supervisor in insurance company assessing the extent of damage suffered by insured party, investigating the cause of the fire, the efficiency of the fire safety devices, equipment, alarm system etc. Self employment could be as an insurance fire surveyor, or the fire consultant for various industries and commercial enterprises, or in risk management consultancies or in manufacturing fire equipment, safety equipment, installation of fire detection systems, etc. The work of a fire engineer offers a lot of responsibilities and challenges, be it in regular employment or self employment.
As a Fire Engineer, various job profiles are available in the following areas:
  Public/Government fire Stations
  Self Employment
  Fire consultant for various industries
Lifestyle & Social Status
Fire Engineers have a vital role to play in ensuring protection and precaution against fire hazard by designing fire detection equipment/Systems and safeguarding and rescuing life and property from fire. A Fire Engineer's job is 24X7 jobs. They have to be ready to go anywhere required like mountains, houses, factories, shops& office at anytime during day and night.
Job Profile
On a typical day a Fire Engineer performs some of the following duties:-
  fire suppression systems, and fire alarm check
  fire and smoke barriers, space separation check
  Smoke control and management
  Escape facilities- Emergency exits, Fire lifts etc.
  Building design, layout, and space planning
  Fire prevention programs
  Fire dynamics and fire modeling
  Human behavior during fire events
  Risk analysis, including economic factors
Skill Sets
Research methodology
Advanced investigative skills
Strong Analytical Skills
Advisory and supervisory skills
Damage control management
Positive attitude
Work Value
Result Oriented
Take Initiative/Responsibility
Smart work
job security
Team Work
Service Oriented
Love for the living & Strong urge to preserve life
Current Job Scenario
Job Prospective are widely open in these fields not only in India but huge vacancies are available in foreign countries, abroad there you can be employed as fire engineer / officer / fire man, Safety Officers / Manager / Safety assistant, environment engineer / officer. You can be placed in anyone of the following industry, company, corporate, organization, such as Oil Refineries, Airports, Airlines, Railway Network, Merchant Navy, Electronics Industry, Computer Industry, Mechanical Industry, Chemical Industry, Hazardous Industry, Transportation & Construction Industry, All Star Hotels, Shopping Complexes, Large Installations & Fire department / Services & Safety Department. A Fire Engineering has so many opportunities to work for various profiles like fire Engineer, Damage control Manager, and Supervisor safety.
Top Recruiters
  Agni Industrial Fire Services Pvt Ltd.
  B S Engineers
  Cosmo Fire Safety Industries
  Electromech Fire Fighters Pvt Ltd.
  Firetech Equipment & Systems Pvt. Ltd.
Course Description
Course Options
Diploma in Fire Services Engineering

ITI Diploma
Advance Diploma in Fire and Safety Engineering
Diploma in Fire Fighting and Industrial Security
B.Tech Safety & Fire Engineering

BSc Fire safety and disaster Management from Punjab Technical University.

 
Academic Eligibility
After 12th Science (PCM)/Advance Diploma – B.E./B.Tech /

Diploma – S.S.C and above

After 12th Science (PCM)/

After 12th Science ( PCM/PCB)

 
Fees
Rs. 5000 per annum
Rs. 70K to Rs. 90K per annum
 
Overall expenditure in Metro and Tier-1
Rs. 2 LK -2.5 LK Per/Year
Rs. 2.5 LK -3 LK Per/Year
 
Overall expenditure in Tier-2
Rs. 1.25 LK – Rs. 12LK Per/Year
Rs. 1.5 LK – Rs. 1.7 LK Per/Year
 
Duration
6 Months – 2 years
3 ½ years (including 6 months practical Training)
 
Mode
Regular
Regular
 
Approved
UGC
UGC
 
Affiliation
AICTE,DTE
AICTE
 
Entrance Exam

B.Tech - CUSAT, State Level Engineering Entrance Exam, Engineering Institute Level Exam

 
Education Loan
 
Scholarships
Career prospect
Fire fighter
Fighter man
Fire & safety officer
Industrial safety executive
Fire officer
Junior fireman
Entrance Exam
For Diploma Course: Admission based on merit basis
For BE / B.Tech : JEE Mains / JEE Advance & State Level Entrance Exam
Success stories