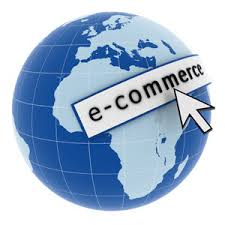 In July 2014 the Indian E-commerce sector was in joyous mood. Amazon.com said it will invest a further $2 billion in India just a day after the country's largest e-tailer Flipkart attracted $1 billion of fresh funds, raising the stakes in a nascent but fast-growing e-commerce sector.
India's e-commerce market grew at a staggering 88 per cent in 2013 to $16 billion, riding on booming online retail trends and defying slower economic growth and spiralling inflation, according to a survey by industry body ASSOCHAM. It is a rapidly expanding sector, throwing up thousands of new job opportunities every year.
E-commerce Hotspot for Career Opportunities

Ashu Malhotra, senior VP-HR, Jabong.com informs that the e-commerce industry has grown by leaps and bounds in the past few years. "As per a CRISIL research report, e-commerce in India is estimated to grow at 50-55 per cent annually for the next three years and is touted to become an Rs 50,000crore industry by 2016, "he shares. The e-commerce industry is growing significantly in India and expected to add tons of jobs in the years to come, asserts Vinish Kathuria, COO, Digital Quotient."Owing to the rapidly changing consumer behaviour and shopping patterns, one can expect a continued growth in the coming years, "he explains.
The job market in this relatively new industry seems to be flourishing like no other industry. Sharing his views on the employment scenario in his industry, Rajiv Srivatsa, COO and co-founder, Urban Ladder says, "There are plenty of opportunities available because the industry is young and evolving continuously. Profiles and job descriptions that never existed have been created specifically for this industry and people are getting a chance to innovate and explore new opportunities since there aren't any set rules and there is a lot of learn ing along the way. " Kathuria adds, "This is an ideal industry for people who are fast-paced, fuelled by passion, highly creative and for who comfort is not a priority. I believe for creative-enthusiasts and geeks, it is fascinating to work in ecommerce. Moreover, there is a positive growth outlook for this sector. " According to Malhotra, hiring activities are expected to grow by over 30 per cent in this sector and may help create upto 50,000 employment opportunities in the next two-three years. "Tier-1 B.Tech and MBA grads mostly join us from IITs and IIMs. As per a study by Nielsen, today, almost one-fourth of MBA students from across India's top tier business schools, including the IIMs, said they would prefer working for the fledgling e-commerce sector, over traditional favourites like consulting and financial services jobs," he shares.
Further discussing the kind of career prospects and opportunities professionals can look at in this industry, and the hottest jobs available, Aloke Bajpai, CEO and co-founder, ixigo.com avers, "The ecommerce industry is currently witnessing an upsurge in growth and this is the right time for aspiring individuals to turn to this industry. While there is always a demand for solid web/app developers and quality experts; content writers, graphic designers and digital marketers also have a huge role to play. " The industry is growing at a rapid pace. And this means that the growth opportunities in this industry would be ample too. Srivatsa points out, "Most of successful e-commerce companies have started out as small three-four member teams, but have grown into 1000+ member organisations today. This has given a lot of employees the exposure and growth they would have found impossible to achieve in more established companies where hierarchy and experience take precedence over talent. " Kathuria concurs, "E-commerce offers a dynamic work environment. It exposes a professional to all the powerful core essentials of a business functioning like product marketing, supply chain, pricing and profit management, customer acquisition, cross-selling, up-selling, customer service and much more.
Not many jobs present that holistic picture. Globally, the sector is booming and is expected to grow to $675 billion by 2016. " Moreover, not only does the e-commerce industry have the hottest jobs in present times, but also the coolest work environment. Bajpai asserts that e-commerce companies typically exhibit an informal working culture, with lower levels of hierarchy in comparison to traditional industries and MNCs. "Ecommerce is a fast-paced industry, which rewards those companies that are able to rapidly pivot to exploit changing trends. Thus, prospective candidates must display great communication skills, flexibility and enthusiasm for the constant innovativeness that is required in this industry," he explains.
So, if you are looking at having the hottest job at the coolest workplace and have the passion to do something different and think laterally, e-commerce is the place to be!
Source: The Economic Times