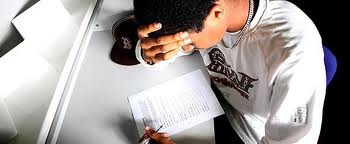 The Examination season can be stressful for both Parents and Students alike. This is because most parents are worried about their child's performance; as for students, the stress is about fulfilling the expectations of their parents. Nevertheless the entire process is stressful. Fortunately there are a few tips that have proved to be effective in dealing with Examination Stress. These tips can be categorized into 2 namely Tips Before the Examination and Last Minute Tips.
Tips Before the Examination: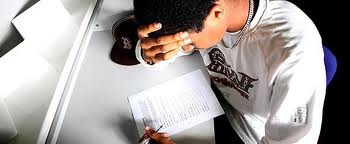 Tip 1. Reduce Pressure: Parents should be careful not to place unnecessary pressure on their children as most students place pressure on themselves to meet the expectations of parents. Parents should set reasonable expectations on children by bearing in mind the difficulty level of the subject, the capability of their child alone and the given circumstances of the child. Parents should remember that excessive pressure can affect their child's performance as they may begin to think less of themselves. If students are unable to clear the subject then they are likely to think that there is nothing left. This is not what you want your child to think as they can always give the examination again and it isn't the end.
Tip 2. Give Support: this is the most important aspect that we parents tend to overlook because we are so focused on achieving good grades that support tends to take a back seat. This is the key to the success of any child. Having a supportive environment at home and people to count on is very important for success. Parents can show that they are supportive by creating a study plan with the child.
Tip 3. Encourage: encouraging children is another important aspect. Parents should let their children know that no matter what the outcome is you will be there for them if they need you.
Tip 4. Relieve Stress: parents can do their part in relieving the stress by engaging in a relaxing conversation with their child over meals instead of watching the Television. Parents can even find out how their child is doing through such conversations.
Tip 5. Be Involved: parents can help their children in their preparation by giving study tips that they can follow. From casual conversations parents will be aware of their child's emotions and the the methods used to study. This will help parents to know if the methods used are faulty and they can then suggest tips that may help in reducing stress. Parents can also take their child's studies to monitor their progress.
Tip 6. Heath Matters: parents can ensure that their child eats a Balanced Diet, gets enough of rest and exercise. Children usually need 8 to 10 hours of sleep so parents can ensure that the child gets enough rest. Apart from this exercise is very important because just as the mind needs rest even the body needs rest and exercise refreshes both the mind and the body. Parents should ensure that the child takes breaks while studying as this will help the child to remember what has been studied.
Tip 7. Stay Calm: parents should remain calm as much as they can instead of worrying all the time because this stresses out the child and they tend to get worried and nervous as well.
Tip 8. Chores: parents should not worry too much about the cleanliness of the child's room or on the chores that the child has not completed. They should ensure that the room is not cluttered as this can affect the child's preparation.
Tip 9. Stable Environment: parents should ensure that the environment at home is stable as this will help the child to study better.
Tip 10. Space to Study: parents should ensure that the child has a properly lit room with enough of ventilation for the child to study in. this generates a positive atmosphere for the child to study in. The paint used in the child's study should be one that is fresh and natural but that encourages study so an orange colour is a big no, no.
Tip 11. Keep Distractions Away: Parents should keep all distractions away from the child such as the television, cell phones and limit the amount of time the child spends at Social Networking Sites. The Internet while an educational resource can also serve as a distraction hence monitoring what the child researches for on the Internet is important.
Tip 12. Educate yourself: parents should be aware of the various memory improvement techniques that are available and the learning style of their child. This will give parents tips to improve the memory of their child, thus ensuring that the matter is studied well. If parents are aware of both these aspects then they will be able to help their child effectively.
Last Minute Tips:
Tip 1. Know the Topics to be Studied: parents should remind their children not to study topics that they haven't studied just before the examination but instead they should revise the topics they have already studied.
Tip 2. Give Support: giving biscuits or brewing a cup of Hot Coffee or Chocolate (preferable) for your child if they are studying late in the night is also supportive. It reassures them that you care and that they are not alone.
Tip 3. Revise and Repeat: parents should ensure that their children revise and repeat the topics studied as this will ensure that the matter is learnt well which automatically reduces the stress of the child.