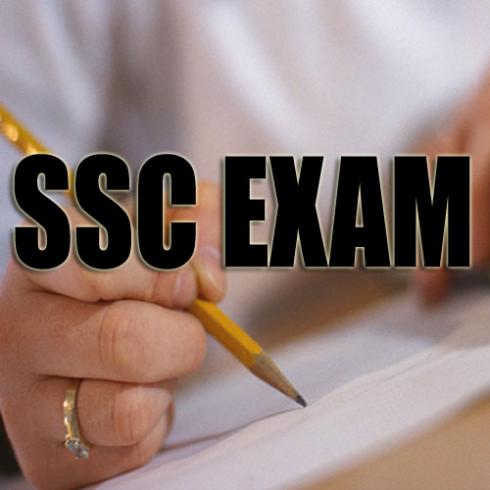 The Staff  Selection Commission (SSC) conducts the Combined Graduate Level (CGL) Exam for the recruitment of individuals for the posts of Assistants, Auditors/Jr.Accountants/Upper Division Clerks, Divisional Accountants, Inspectors of Income Tax/Central Excise, Sub-Inspectors in Central Police Organisations (CRPF, BSF, CISF, ITBP and SSB) and the CBI, Section Officer (Commercial) and Section Officer (Audit). Metric Level- Stenographer Grade `C`, Stenographer Grade `D` and Lower Division Clerks. For the Selection Posts Direct interviews are held for instance Statistical Assistant, Store Keeper, Jr/Sr. Computers, Information Assistant, etc.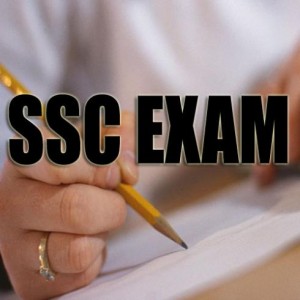 The Combined Graduate Level Exam is conducted in 3 Parts namely 1st Tier consists of a written exam, similarly the 2nd Tier consist of a Written Exam and the third being a Personal Interview. The CGL 1st Tier assesses the applicants on 5 parameters namely General Intelligence and Reasoning, General Awareness, Numerical Aptitude and English Comprehension. The marks allotted to each section and the numbers of Questions are 50 each. In the 2nd Tier the parameters that students are assessed on are their Arithmetic Ability and English Language and Comprehension. With the exam round the corner, most students look for tips that can assist them in their preparation in view of this here are some tips that can assist students in their preparation.
Tip 1. General Intelligence and Reasoning:  this section comprises of verbal and non – verbal questions on analogies, similarities and differences, spatial visualization, spatial orientation, problem solving, analysis, judgement, decision making, visual memory, discrimination, observation, relationship concepts, arithmetical reasoning and figural classification, arithmetic number series, non-verbal series, coding and decoding, statement conclusion, syllogistic reasoning etc. Students ought to ask their W/ H questions while reading a passage, in order to solve this section. They need to practice difficult reasoning puzzles from mock papers and books on reasoning. Solving puzzles from popular puzzle books available in bookstores will also help. Focus on lengthy puzzles on distribution involving lots of variables. Apart from these aspects they also need to practice problem figures and mirror images. The best way to crack this section is to practice going through the mock Combined Graduate Level examination papers.
Tip 2. General Awareness: to be able to crack this section, your knowledge about the recent happenings in India and its surrounding Countries is important.
Information pertaining to sports, History, Culture, Geography, Economic Scene, General Polity, Indian Constitution, Scientific Research etc.
Information about awards and honours (Literature, Sports, Service and Films) and current affairs (December 2012 – October 2013)
Reading newspapers, magazines (past issues from January 2012), journals, business and real estate supplements in newspapers
Watch Educational channels that will boost your general knowledge
to improve your knowledge of India visit www.india.gov.in as it has information about the latest happenings in the country
pay attention to the main events in the corporate world
knowledge about the stocks and GK questions like Important National and International celebrations and dates, countries, capitals, currencies, inventions and discoveries in science.  
Tip. 3 Numerical Aptitude: these questions are designed to test the candidate's ability on the appropriate use of numbers and number sense. The other questions are based on the computation of whole numbers, decimals, fractions and relationships between numbers. It will also test the applicants sense of order among numbers, ability to translate from one name to another, sense or order of magnitude, estimation or prediction of the outcome of computation, selection of an appropriate operation for the solution of real life problems and knowledge of alternative computation procedures to find answers. The questions would also be based on arithmetical concepts and relationship between numbers and not on complicated arithmetical computation (the standard of the questions will be of 10+2 level). Therefore it is essential to practice as many problems as you can to get acquainted with the types, formulas and form shortcuts for the same.
Tip 4. Arithmetic Ability: This section includes questions on problems relating to Number Systems, Computation of Whole Numbers, Decimals and Fractions and relationship between Numbers, Fundamental Arithmetical Operations, Percentage, Ratio and Proportion, Average, Interest, Profit and Loss, Discount, Use of Table and Graphs, Menstruation, Time and Distance, Ratio and Time etc. Therefore it is essential to practice as many problems as you can to get acquainted with the types, formulas and form shortcuts for the same.
Tip 5. English Language and Comprehension: this section assesses the applicants command over the English language. The questions are designed to test the candidate's understanding and knowledge of the English Language and will be based on error recognition, fill in the blanks (using verbs, preposition, articles etc), Vocabulary, Spellings, Grammar, Sentence Structure, Synonyms, Antonyms, Sentence Completion, Phrases and Idiomatic use of Words, etc. apart from these topics the question will include passages and comprehension of passages also. (The standard of the questions will be of 10+2 level).
Grammar: A useful tool to improve your language skills is by referring to Wren & Martin. This book is a perfect guide for improving your grammar as well as your comprehension skills because it has explanations, exercises and examples for each topic. It also comes with a Key that you can use to verify if your answers are correct.
Reading and Comprehension: ensure that you have a copy of the Wren & Martin whether in print or in pdf forms because it has very good examples for improving your comprehension skills. It has sample passages that contain questions on most of the aspects covered in the English section. 
Keep both a Dictionary and a Thesaurus with you: to improve your vocabulary it is preferable that you maintain a diary or a book to jot down words that you are unfamiliar with when you come across them as you read. Ensure that you have a dictionary and a thesaurus beside you at all times in any form you are comfortable with either in print, online, software.  Look up words that you don't  understand and explore them by following the points listed below:
Note Down the Words or Phrases used
Try to use it in a sentence the same day
Look for the Prefixes (un, in) and Suffixes (al, ion, ness)
Explore the verb, noun, adjective and adverb forms
Find Antonyms and Synonyms
Pay attention to the pronunciations of words given beside the  word
Access an online dictionary and hear the pronunciation of the word  through the speakers or learn the pronunciation from a dictionary
Practice the 4 Core skills: if you practice these four skills namely Reading, Writing, Speaking and Listening then you will be able to gain that confidence. You need to read English books and  newspapers, listen to English news and watch English sitcoms, movies with english subtitles if possible,  converse with people who have a good command over the English language are some tips that will help you to gain confidence and develop a good command over the English Language. You can visit www.careerfutura.com for more information and tips on the Ways to Improve English Vocabulary and Tips to Improve English for more tips.
Tip 6. Personal Interview: this section will assess the applicant's personality. Apart from testing the applicant's personality traits, the interviewer or the panel will also test their academics, self awareness levels and their goals. So make sure you have your answers ready for such type of questions.
Tip 7. Practice: it is essential that students refer to previous years question papers and rely on mock tests, as this will make them familiar with the paper pattern and will give them an idea about the type of questions asked. Thus, students are better prepared for the examination.
Tip 8. Join Coaching classes: this will ensure that students practice regularly and are better prepared because they can resolve the queries that they might have about a particular topic.
Tip 9. Health Matters: it is important to ensure that you get enough rest, eat a balanced diet and most importantly exercise. It is important that you sleep in time, eat properly and exercise, if you wish to perform well in the examinations because both the body and the mind need to rest to function to its maximum potential.
If students follow these tips honestly, they will perform well and their chances of success will increase Higher. For further information about the examination you can visit our sister site www.way2k.com.