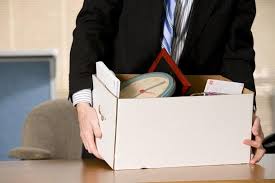 If you're like many people, you might view a job loss with mixed emotions. While you'll be disappointed that you're out of work, you might look forward to a fresh start, feel you'll find a satisfying new job within 90 days or so and decide to take a week or two to kick back and enjoy a break from the rat race. Based on the realities of unemployment, however, not creating a plan immediately can wreak havoc on your personal finances.
Here are some useful tips on – How to Deal with Unemployment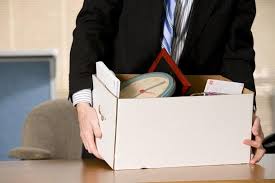 Assume the Worst
The economic crisis that began in 2007 has resulted in millions of age 55 plus delaying retirement and millions of college students with the latest education and training offering to work cheap. Assume you might be out of work for at least six months and possibly a year. Start planning immediately to avoid missing any opportunities you might have in the weeks following your job loss that won't be there for long. If you find a job quickly, you missed out on a couple of weeks lounging around. If you don't find work in a timely manner, you might lose your financial independence.
Evaluate Your Financial Situation
Create a personal income statement, listing your current assets and liabilities. Include your investments and retirement savings. Create three-, six- and 12-month cash flow statements that show what income you'll have during those months and what bills you'll have to pay. Divide your bills into those you can put on a credit card and those you must pay with cash. Determine how long you can pay your bills without dipping into retirement accounts, mutual funds or other assets that come with a tax penalty.
Check Your Health Insurance
Review your health insurance situation to determine what will happen if your employer provided your insurance. Contact your company's human resources person to discuss how and when you can take over premium payments to stay insured.
Create a Personal Budget
Gather last year's credit card and bank statements and use the information on them to create a personal budget. List your necessary and discretionary spending to determine what you will cut first if money starts getting tight. After you have an accurate budget, review the cash flow statement you created and update it. If your cash flow statement is dire, start looking for income sources, including assets you can sell, doing consulting work or taking a part-time job.
Manage Your Reputation
Perform an Internet search of your name and email address to determine if there's any damaging information about you. For example, you might have chat room posts you'd rather delete or your Facebook page might be set to public instead of private. Create or update your LinkedIn profile and join groups in your industry and profession. Look at who LinkedIn suggests as potential connections and start adding more to your circle. Use networking effectively for Career Success.
Begin Your Job Search
Don't wait to start your job search — a coordinated search can take a week or more of preparations before you send out your first resume. Update your resume and send it to several peers for feedback and suggestions. Make sure it agrees with your LinkedIn profile. Line up your references. Find and bookmark the job sites you will use to search for openings, which can include general job boards and those that are industry specific. Contact headhunters and recruiters to see if you can get professionals working to place you. Would you like to know for which career you are most fit for? The help is right here.
Update Your Skills
Take your downtime to improve your job-specific skills, attending seminars or workshops to learn new software or gain certification. Learn the ins and outs of social media if you're involved in marketing and communications. Develop skills for creating PowerPoint presentations if you don't know how to do that. Take a business writing or time-management course to improve those skills.  Do not have enough money to spend on acquiring new skills, no problem, for free online courses click here .
Volunteer
If you realize you might be out of work for more than a few weeks, avoid having a professional gap on your resume by offering to provide consulting to nonprofits. If you are an accountant, offer your service to an NGO. If you are a graphic designer, offer to redo the website and marketing materials of an organisation working for social cause. This allows you to show that you've been working when you eventually get interviews — potential employers don't have to know you've donated your time for project work.
How to Deal with Unemployment - Dealing With Depression during Unemployment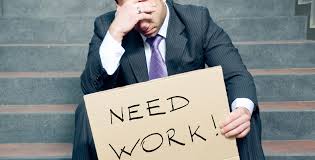 Before the "demons" of depression begins to play on your mind, switch yourself to an interesting subject. Step away from your concerns for the moment. Boost your spirit by telling yourself that opportunities are always there and there is good job waiting for you. Else, go out for a brisk walk and refresh yourself.
Doing 30 minutes of exercises, each day will dramatically improve your mood and outlook, as it is a natural mood enhancer. Never forget always to eat right because it is the natural way to help keep you in good mood.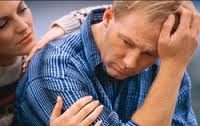 How to Deal with Unemployment - Family Survival Plan
First, practice an attitude that treats unemployment as a temporary — and manageable — situation. The repeated rejection that goes with a job search is hard, but the odds are that a new job will eventually surface if you both (you and your spouse) remain focused and deliberate in your quest. Keep a healthy perspective. Be open to what these circumstances might be trying to teach you both through this experience.
If you have children at home, be open and honest with them about your situation. Communicate realistically, but optimistically, about the future. (It's not the end of the world!) Plan regular times together as a family to discuss feelings, finances, priorities and how everyone can pitch in to ease stress at home. Explain that everyone will have to sacrifice (temporary cuts in allowances, cutting back on clothes shopping, etc.) for awhile until Dad/Mom finds a new job. Remind children that you're in this together — and together you'll come through this, better and stronger for the adversity you've experienced, and perhaps with newfound compassion for others in similar circumstances.
Source: http://finance.zacks.com/deal-sudden-unemployment-9941.html and http://lifestyle.iloveindia.com/lounge/how-to-deal-with-depression-during-7246.html