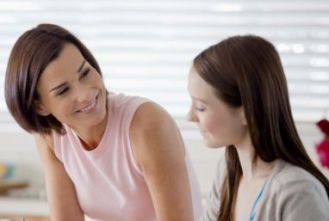 Most students are unusually anxious due to the anticipation of the examinations. It is around this time that children tend to seek some assurance, motivation and support from their friends; more so from the immediate family. They do this to feel secure and to gain some hope if they lack it. With the exams round the corner parents need to be even more careful when interacting with their kids. In view of the sensitivity that children display around the examination time, if adequate support is provided it can do wonders to the child's performance hence, an article on parenting tips – How to show your child that you support them? So here are some tips that can make all the difference to your child's performance.
They can let them know that no matter what the outcome of the exam is, they will be there for them if needed.

If your child has planned to pull an all nighter for studies, parents can bring in some biscuits or brew a cup of Hot Coffee or Chocolate (preferable) for the child. This communicates a supportive nature.

Engaging in relaxing conversations over meals helps in building the confidence of the child and refreshes them simultaneously.

Ensuring that the environment at home is conducive to study, too gives them a sense of support

By easing the number of chores that need to be done, it too creates a supportive atmosphere

When a topic seems to be difficult to comprehend; your child may falter, thus, encouraging them and helping them to understand the topic, if possible, is very supporting indeed.

Parents should avoid scheduling outings or family gatherings; around and during the examination time.

When conversing with children; speaking in a reassuring or encouraging way also indicates that you support them nonetheless.

Engaging in positive talk as often as possible; helps build their confidence and assures them of your presence and guidance at all times.
These are but some alternatives that can help you to show your child that you support them and that they can always come to you if they ever need help. If you are looking for more information about tips to reduce stress, identifying your child's learning style, signs that parents should look for to identify an overloaded child or simply tips to bridge the communication or generation gap etc. you can visit our website www.careerfutura.com.