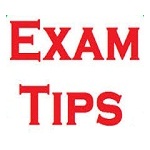 Although there are several entrance examinations for various courses; architecture being one such course, it too requires applicants to give an entrance examination for admissions. Of the various architecture entrance examinations conducted NATA is one such examination, that too the most sort after by students pursuing architecture as a career. In today's day and age apart from the difficulty level of the examination even the competition stresses students. To relieve them of the stress, students resort to simple guidelines that can assist them to clear the entrance. In order to clear the entrance examination, knowing simple tips such as what skills are tested, when is the right time to start preparing for the examinations, how should students prepare etc. can assist them in a long way.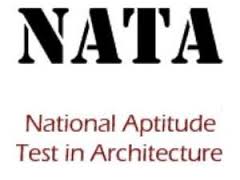 Tip 1 Clarify misconceptions:
A popular misconception followed by most students is that if your creativity is good then clearing the NATA isn't tough. Students need to realize that while creativity is tested, there are other skills which are assessed namely the imagination, perception, visualization skills, observational skills, general awareness, analytical ability, sense of perspective drawing etc. are other aspects that students tend to overlook during their preparation. Hence, developing these skills is important.
Tip 2 Prepare in time:
While preparing students tend to ignore the other skills that are required and focus completely on the entrance examination alone.  In order to develop these other skills, students need to start preparing well in advance i.e. while they are still in school if possible or before 12th. It is preferable if students clear the Grade level drawing examinations that are held while the students are in school. This is an added advantage for students wishing to enroll for Architecture courses.
Tip 3 Practice often:
When practicing students need to use A 4 size papers rather than A 3 size, because during the examination generally A 4 size is used. Solving previous years question papers gets students familiar with the paper pattern and helps them prepare better. It is preferable to draw a rough sketch with just the outline of the figure when you draw. Once you are satisfied with the way the picture looks you can then include the details that you want. Otherwise you will find yourself with a lot of lines and spending a lot of time erasing matter already drawn. If students use paints then they should use colours that are light.
Tip 4: Present what you want to:
Merely creativity in drawings without the ability to present what you want isn't helpful either. Apart from creativity, students should also be able to portray what they wish to through their drawings.

Tip 5 Time Management:
If you are planning to give other entrance examinations along with NATA then time management is essential. You need to use your time wisely and reduce activities that affect you preparations.
Tip  6 Use a Time Table:
Students need to create a time table in order to give enough time to the preparation of other entrance examinations so that they can be prepared for the other entrance examinations as well.
Tip 7 Avoid Distractions:
Students should make a note of the amount of time spent in unnecessary activities like social networking sites and watching television. Instead they should listen to music or spend time with their friends when they decide to take breaks.
 By following these simple tricks cracking the NATA will be easier. But remember to practice as much as you can. As it is said, "Practice makes one perfect".