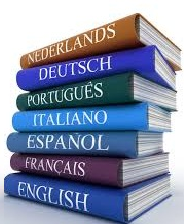 In my career guidance session, one of the common question for which the students and parents are seeking the answer is "Which foreign language to study?" This is irrespective of the streams and degree courses, they are studying in. Almost everyone wish to learn some foreign language.
This article Nine Best Languages to Learn For Business and career success  will be of great help for all those people seeking the answer for "Which foreign language to study?"
Before you start reading ahead, please note that this is a little bit long article consisting around 1650 words or 8800 characters.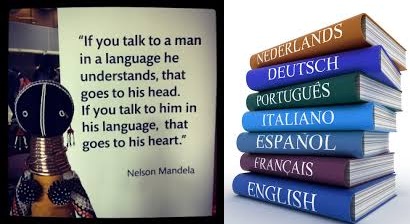 The world is becoming more and more interconnected. Advancements in technology are seeing the world become smaller, and countries more dependent on each other. For those reasons, it is imperative for businesses to learn to work and communicate with people from different backgrounds.
More and more, different countries are becoming dependent on importing goods from overseas locations instead of staying with domestic producers. Being able to connect with other suppliers, partners, and customers will help a business truly grow to its full potential, and open doors to markets that might otherwise remain out of reach.
Because of that, fluency in foreign languages is a skill that employers will prize in business settings.Connecting with customers, businesses, suppliers, and potential partners is always crucial to success. Being able to cross cultural boundaries by being fluent in a foreign language is a very good way to create new business relationships that will help any organization thrive.
When looking at learning a foreign language, one needs to look at which ones will be the best fit. There are certain languages that are going to be more beneficial for individuals to learn within a business setting.  Here are nine languages that are sure to open doors across the world.
Here is the list for Nine Best Languages to Learn For Business
Russian – 160 Million Native Speakers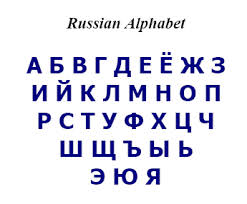 Russia is full of very wealthy people hungry for new arenas in which to do business. There are some great opportunities available for companies looking to expand to this affluent part of the world, but many Russian business people do not speak good English. Because they don't know much English, most may only do business with others who are Russian-speaking.
Translators are an option, but it's hard to beat a conversation without an intermediary. This language is one of the more challenging to learn, but the time it takes is worthwhile if it means making deals with wealthy partners in enormously important markets. Six countries include Russian as an official language.
German – 100 Million Native Speakers
German is spoken natively by about 100 million people, making it the most widely spoken native language in the European Union and one of the major languages of the world. The three main countries are Germany, Austria and Switzerland. German Is Regional/Minority Language in France, Poland and Romania.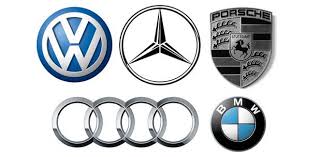 Germany is the fourth-largest producer of automobiles worldwide, after Japan, the US and China. The automotive industry is considered the driving force of the German economy. The industry, which places a strong focus on qualifications, employed around 742,000 people in 2011 – including a high percentage of university graduates. The automotive industry's annual revenues reached around €356 billion in 2012. Along with automotive industry mechanical and plant engineering is one of the most important industries in the German economy.  More than 6,000 companies employ around 964,000 workers – more than in any other industrial sector. In terms of revenue, mechanical and plant engineering is the second largest industrial sector in Germany. In 2012, the industry generated revenues of more than €209 billion. If you want to be part of global automotive or mechanical and plant engineering industry learning German can add value to your CV.
French – 74 Million Native Speakers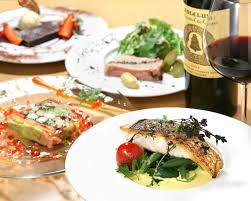 French is a very important language to learn for those who are looking to succeed in the world of business. Many people do not know is that French was considered the international lingua franca – a common language with which people all around the world can converse – for quite some time, until the rise of the British and American empires brought English into prominence.
France is known for its performing and culinary arts. The world's best educational institutes for the same are in France. There are still many companies and individuals around the world that prefer to do business in French, and many African and Mediterranean countries that were once French colonies or territories. Because of this, French is spoken widely throughout the world, with about 335 million total speakers.
Japanese – 127 Million Native Speakers
Long at the forefront of the world's technology, Japan is the hub of the robotics that is poised to upend the way we think about business, and even society, in the coming decades. If companies are looking to break into this up-and-coming scene, knowing how to speak Japanese would be very useful.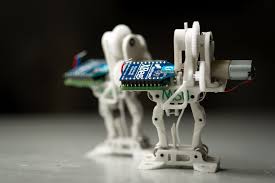 According to Wikipedia, "Japan employs over a quarter of a million industrial robot workers. In the next 15 years, Japan estimates that number to jump to over one million and they expect revenue for robotics to be near $70 billion by 2025." Robotics or anything else, revenue of that size might be something to consider being a part of.
Portuguese – 202 Million Native Speakers
Similar to Spanish but not as popular, Portuguese is the official language of Brazil, which has an enormous population of over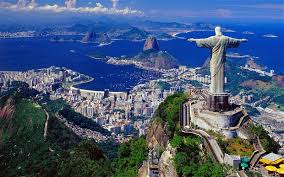 200 million. Fortunately for growing companies, this already huge population is rapidly growing. Brazil is also a country of young people, with 62 percent of Brazilians 29 or younger. Also, Brazil is steadily increasing in wealth, and is now the seventh largest economy in the world. Knowing how to speak Portuguese would be useful in order to reach out to such a large population of young, ambitious, wealthy business professionals that show a promising growth for the future.
Portuguese is an official language in nine countries, including Angola, Macau, Cape Verde, and, of course, Portugal.
Arabic – 223 Million Native Speakers
Arabic is the official language of roughly 27 different countries, and the Middle East is proving to be full of promise for businesses across the world. The ticket is to know how to speak the right language. The use of the internet is rising in popularity in the Middle East, and so it is becoming easier to do business there from anywhere else.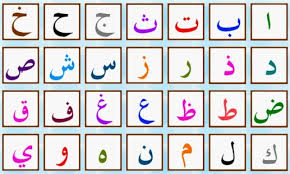 Rasha Khouri is the founder of the luxury goods e-commerce company called DIA-style.com. She first launched her website in English, but it wasn't until she had all the information translated to Arabic that her business really took off. She stated that traffic and user engagement grew much stronger, more active, and more loyal since the switch.
Other business owners agree that the Middle East is one of their biggest export markets. Some say the region makes up a quarter of their business overall. Because of the fast-growing market of eager consumers in the Middle East, businesses should consider making their products easily available to Arabic speakers, and enterprising business people should consider taking a few lessons.
Spanish – 406 Million Native Speakers
When doing business solely within the United States, it is important for companies to know how to communicate with the country as a whole. Given that Spanish is the second most spoken language in America, it's easily the best to learn for those looking to broaden their horizons within the USA.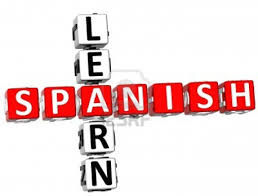 In addition to doing better business in the United States, Spanish could broaden horizons in countries like Paraguay and Ecuador. With large self-sustaining environments, South America offers opportunities for a cheaper way to do business, and most of the population is Spanish-speaking.
There's also Mexico, which is one of the top countries to think about investing in. It has a free market economy in the trillion dollar class, and trade with the United States continues to increase.  All told, about 20 countries include Spanish as an official language (including, naturally, Spain). Knowing how to fluently converse with business professionals that speak Spanish would be highly beneficial for those looking to keep their businesses growing.
Mandarin Chinese – 935 Million Native Speakers
Mainland China alone has close to a billion people who speak Mandarin natively. Chinese clout has stretched into Africa and beyond, pushing more and more people toward consuming energy and other resources.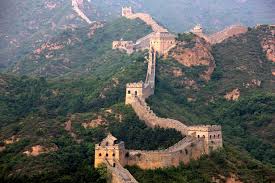 Some of the most important and influential Chinese communities are in Indonesia, Thailand, Malaysia, Singapore, Brunei, the Philippines, and Mongolia. Mandarin Chinese is spoken in all of these, so knowing how to converse with professionals in these places would give business people the advantage of tapping into vast markets and making a more personal connection with some of the most powerful economies.
Also, many companies have long-term investments in China, so business with companies such as these would provide business for years to come.
English – 365 Million Native Speakers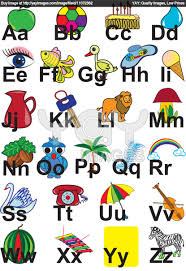 English continues to be a prevailing language in business in many parts of the world, including the United States, Australia, The U.K., and India. Statistics show that there are over 300 million people in the world who speak English as a second language, over 100 million of whom actually preferring to use English over any other language to communicate.
Most likely, those who are doing business in another country with a native language other than English will be able to find at least one person who knows English as a second language, making it easier to get by. Because it is so widely spoken, it's also not uncommon for people from vastly different places to communicate through English as a shared second language. Around the world, it's a language of which mastery is either prized or expected, and that extends to the business world as well.
Finally note that it takes time to Become Fluent in any foreign language, keep this in mind before you start learning the same.
Source: http://www.therichest.com/business/salary/the-eight-best-languages-to-learn-for-business/ , http://german.about.com/od/culture/a/germanspoken_3.htm , http://www.make-it-in-germany.com/en/working/industry-profiles/mechanical-engineering/