Graduation from high school is one of the most important moments in a student's life. It is a moment to shine, to rejoice with friends and to look not only backwards at ones accomplishments but forward as well to that which is yet to come. It is a moment of change, to say goodbye to youth and a hello to the beginning of adulthood.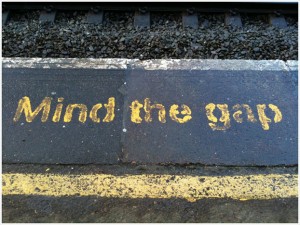 The common assumption is that most high school graduate's are ready for college for the next six years and possibly off to graduate school after that. But the recent trend has surfaced, one that allows a student to postpone this phase. It's known as a gap year and is gaining popularity (Nick Plett).
Many graduating high school seniors presently; choose to take time off before enrolling in college and following the usual routine. There are several reasons as to why students today prefer to take time off from college some of these reasons are a desire to travel the world, students unsure of their academic or financial direction prefer to gain experience in the "real world" before making a big commitment. Whatever the reason, if you're considering taking a break, understanding the pros and cons of gap years will help keep them from stretching on indefinitely (Hannah Purnell).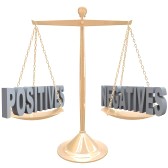 Pros of Gap Years
A gap year lets students take a step back and "recharge" after years of the daily academic grind.
Time off allows students time to think about their academic direction and professional goals before jumping in with both feet.
Work experience (as well as volunteer and goodwill projects) look great on a résumé and can result in increased focus and maturity—qualities that all competitive colleges like to see in prospective students.
Working full-time can help students save up for tuition and other college costs (Hannah Purnell).
It will give you enough of time to think things through
You will gain an insight into yourself
You will realise your strengths and weaknesses
You can then work on your weakness while developing your strengths
You will be able to figure out what you want to do with your life
It will help you realise who you want to be
It will help you to follow your dreams and work up a plan on how to fulfill them.
Cons of Gap Years
For students who fail to develop important habits, it's easy to lose focus and fall out of the academic routine.
Watching friends and classmates move on to college before you can be disheartening.
Students who wait sometimes lose access to guidance counselors, peer support and even scholarship resources that were available fresh out of high school.
Holding out for better colleges usually doesn't pay off unless your gap year activities were particularly impressive or geared toward a specific major (Hannah Purnell).
Students may not want to get back to the full – time academic lifestyle after enjoying the independence of life in the real – world.
If the "gapper" does return to the "highway of intellectual growth" than the risk was in fact rewarded.
On the other hand discontinuing ones undergraduate education at the very least can result in a sophomoric risk.
A gap year post-college and pre -"real life," one that is dedicated to exploring and giving back to the world before venturing off on a chosen career, would be far more beneficial to the student and community as a whole.
A student who has completed college will be able to take what he has learned and apply it to a chosen area of interest and add to a year of dedicated community service.
Colleges help students focus on their passions, pushing them to grow and think in ways not possible in high school. Without this growth, a gap year could be a waste of time and a serious diversion from the important task of becoming an educated and a complete person (Nick Plett).
Nevertheless, it's worth mentioning that there's nothing wrong with taking a gap year; it just has to be done at the right time. The "right time is after college and before the rest of your life begins." – Nick Plett. But if you do decide to take a year off from further studies, take is at the right time as mentioned earlier. If at all you absolutely need to; do so "wisely" because after all your choices are what determine the future course of your life.