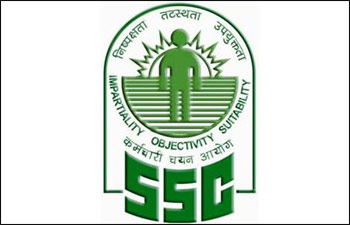 The Staff Selection Commission (SSC) is an attached office of the Department of Personnel and Training. The SSC deals with recruitments for the non – technical group 'C' and group 'B' for the non-gazetted posts in Ministries / Departments, the attached and subordinate offices of the Government of India, and the C.A.G and the offices for the Accountant General posts.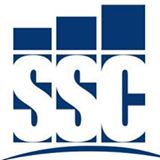 The headquarters of the Commission is in New Delhi. Due to the vast number of examinations that are conducted, a separate regional set-up has been developed for the smooth sailing of the examinations. For the convenience of the candidates a large network of examination centres / sub-centres are located throughout the country.
At present, there are seven Regional Offices at Allahabad, Mumbai, Delhi, Kolkata, Guwahati, Chennai, Bangalore and two Sub-Regional Offices at Raipur and Chandigarh. Each Regional Office is headed by a Regional Director and each Sub-Regional office is headed by a Deputy Director.
The Staff  Selection Commission (SSC) conducts two kinds of examinations namely the 'Open Examination' and the 'Departmental examinations'. Given below is a list of the examinations that are conducted at both levels.
List of Open Examinations
Combined Graduate Level Examination
Tax Assistant Examination
Statistical Investigators (SSS) Grade IV Examination
Junior Engineers(Civil & Elect) Examination
Junior Translators (CSOLS) Examination
Section Officer (Comml Audit) Examination
Data Entry Operator (DEO) Examination
Sub Inspector in CPOs Examination
Section Officer (Audit) Examination
Combined Matric Level Examination
Section Officer (Accounts) Examination
List of Departmental Examinations
Grade 'C' Stenographers Ltd. Depttl. Cpmpt. Examination
UD Grade Ltd. Depttl. Compt. Examination
Clerks Grade (For Group 'D' Staff only) Examination
The Combined Graduate Level (CGL) Exam is conducted for the recruitment of individuals for the posts of Assistants, Auditors/Jr.Accountants/Upper Division Clerks, Divisional Accountants, Inspectors of Income Tax/Central Excise, Sub-Inspectors in Central Police Organisations (CRPF, BSF, CISF, ITBP and SSB) and the CBI, Section Officer (Commercial) and Section Officer (Audit). Matric Level- Stenographer Grade `C`, Stenographer Grade `D` and Lower Division Clerks. For the Selection Posts Direct interviews are held for instance Statistical Assistant, Store Keeper, Jr/Sr. Computors, Information Assistant, etc.
If you are looking for more information about the Staff  Selection Commission (SSC)  and the  Combined Graduate Level (CGL) Exam you can visit our sister website www.way2k.com.