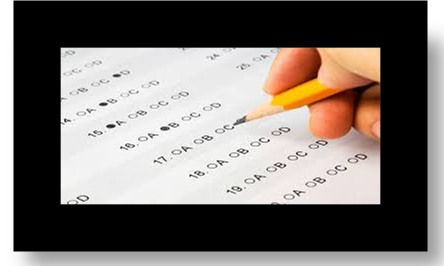 Planning to apply to a college or university abroad, you will be asked to provide your entrance test scores. The main entrance exams are SAT, IELTS, GMAT, GRE and TOEFL.
If you are planning for under-graduate program then the SAT scores are important, while for graduate programs GMAT or GRE scores are required.  IELTS and TOEFL are for English language. These are standardised entrance exams. While these entrance exams are an important consideration in the admission process at schools abroad, you can still overcome a low score by displaying strengths in other areas, such as your school grades, your application essay, or your experiences.
Let's have a look at these entrance exams and some other exams in detail.
Study Aboard – Which exams to appear?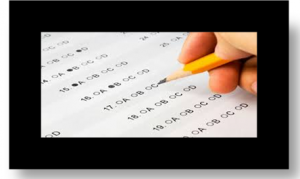 SAT (Scholastic Aptitude test)
The SAT Reasoning Test (formerly Scholastic Aptitude Test and Scholastic Assessment Test) is a standardized test for college admissions in the United States.
SAT (SAT Reasoning Test or SAT subjects Test or both) is typically taken by high school juniors and seniors. There is no criterion of minimum marks, for appearing in the SAT Reasoning Test or SAT Subject Tests, but several colleges need a good SAT score along with a good academic record. Some colleges specify the Subject Tests they require for admission or placement; others allow applicants to choose which tests to take.
ACT (America college test)
The ACT originally abbreviation of American College Testing) is a standardized test for high school achievement and college admissions in the United States produced by ACT, Inc.
The ACT is an all-multiple-choice test given five times a year. Standardized tests like ACT are designed to allow college admissions officers to judge all students by a common measuring stick. In addition, Admissions officers use these scores as a way to predict academic performance in the first year of college.
GRE (Graduate Record Exam)
A graduate or business degree can give you a big career advantage. An important step toward achieving that goal and the path to thousands of graduate and business programs all over the world is to take the GRE General Test.
Graduate programs and business schools use GRE scores to evaluate your readiness for graduate level work. The GRE General Test measures verbal reasoning, quantitative reasoning, critical thinking and analytical writing skills that are not related to any specific field of study.
GMAT (Graduate Management Admission Test)
The Graduate Management Admission Test (GMAT, pronounced G-mat) is a Computer-Adaptive standardized test in mathematics and the English language for measuring aptitude to succeed academically in graduate business studies. Business schools commonly use the test as one of many selection criteria for admission into graduate business administration programs (e.g. MBA, Master of Accountancy, etc.) principally in the United States, but also in other English-speaking countries. It is delivered via computer at various locations around the world. In those international locations where an extensive network of computers has not yet been established, the GMAT is offered either at temporary computer-based testing centers on a limited schedule or as a paper-based test (given once or twice a year) at local testing centers.
MCAT (Medical College admission test)
The Medical College Admission Test (MCAT) is a standardized, multiple-choice examination designed to assess the examinee's problem solving, critical thinking, writing skills, and knowledge of science concepts and principles prerequisite to the study of medicine. Scores are reported in Verbal Reasoning, Physical Sciences, Writing Sample, and Biological Sciences. Medical colleges consider MCAT exam scores as part of their admission process.
Almost all U.S. medical schools require applicants to submit MCAT exam scores. Many schools do not accept MCAT exam scores that are more than three years old.
TOFEL (Test of English as a foreign language)
The Test of English as a Foreign Language or TOEFL evaluates the ability of an individual to use and understand English in an academic setting. It sometimes is an admission requirement for non-native English speakers at many English-speaking colleges and universities. Additionally, institutions such as government agencies, licensing bodies, businesses, or scholarship programs may require this test. A TOEFL score is valid for two years and then will no longer be officially reported since a candidate's language proficiency could have significantly changed since the date of the test. Colleges and universities usually consider only the most recent TOEFL score.
The TOEFL iBT test, administered in an internet-based format, is an important part of your journey to study in an English-speaking country. In addition to the test, the ETS TOEFL Program provides tools and guides to help you prepare for the test and improve your English-language skills.
IELTS (International English Language Testing System)
IELTS is the International English Language Testing System which tests English proficiency across the globe. Conducting 1.4 million tests globally, IELTS is the world's most popular English testing system. IELTS tests are held in over 500 centres with tests up to four times a month. IELTS respects international diversity and is fair to anyone who sits the test, regardless of nationality.
You can choose from two types of IELTS test: Academic or General Training, depending on whether you want to study, work or migrate. Both modules are made up of four parts Listening, Reading, Writing and Speaking. IELTS results are graded on the unique IELTS 9-band scale.
OET (Occupational English test)
The Occupational English Test (OET) is a language test for health practitioners who have qualified to practice in one country and wish to gain provisional registration to practice their profession in another which has an English-speaking context. The Test assesses English language proficiency as it is used in medical and health professions. The OET is administered by the OET Centre up to ten times a year and in over 40 locations around the world. The Test measures the language competency of health practitioners who are seeking registration and the ability to practice in an English-speaking context. It is designed to ensure that language competency is assessed in a relevant professional context.
I am sure that after reading this you are planning to go outside India for study, you have got the answer for your question – Study Aboard – Which exams to appear?
Source: http://www.siliconindia.com/Overseas_education/entrance_exams.html