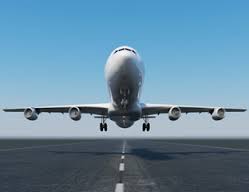 Studying abroad is a dream for most of the youngsters in India.  Quality of education is the primary reason why students and parents prefer overseas education. In addition to this most of the universities in foreign countries offer quite flexible courses allowing the students to switch between courses based on the student's interest; this facility is not available in our country which has a rigid course structure.
Point taken! Yes studying at foreign universities does have its own merits, no doubt in that.  But while taking the decision you should not take it blindly that once you have acquired a foreign education your life is set.
Let's have a look at The pros and cons of foreign education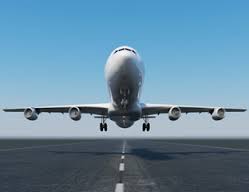 Foreign degree: Will it get you a job in India?
It becomes more critical now for aspirants to ask this question as the prospects of finding a job abroad and settling there are diminishing.
Certainly, studying abroad makes your CV stand out. But how far does it help you in fetching a job back home? It becomes more critical now for aspirants to ask this question as the prospects of finding a job abroad and settling there are diminishing.
Vidya Iyengar examines The pros and cons of foreign education.
When Sujay Narayan flew back home after completing his master's in the US, he was starry-eyed and high on hopes. He assumed he was in demand here and that his foreign degree would help him land a job of his choice, in a New York minute. His dismay, long after his return, the job hunt still continues.
Sujay is not a loner. Similar was the case of Amit Chatterjee, who finished his masters from a recognised foreign institution but has been unable to find a job in the area of his specialisation till date. "I invested so much of money thinking that when I complete the degree, I would be absorbed easily because of my international degree. However, now I am being turned down by companies I approach and the degree is not even being considered," he says, adding that some companies say his specialisation is too niche and is irrelevant in India.
Giving up his job search, Chatterjee has now decided to prepare for MBA.
Fad for foreign universities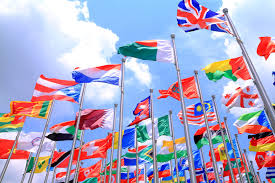 Why this turnaround? "HR managers at companies have a list of universities. If a particular university is not on their list of qualified universities, the candidate will not be considered for selection," reasons Yogesh Saigal, a HR consultant, adding that many universities in London, Eastern Europe, Russia, Australia are not trusted. "No one knows about these universities and companies don't trust them," he adds.
There's a fad for foreign studies. "India is reeling under a marketing bombardment. Foreign universities are wooing Indian students, especially those from the middle-income group, promising bright futures. With the Ivy-league colleges and Tier-1 universities being expensive and difficult to get into, students finally choose lesser-known universities," he says.
On-campus interviews, no jobs for fresher's
Saigal complaints about the IT industries. "Most companies just recruit on campus and are otherwise not looking for freshers. It's actually a double whammy," he rues.
That's why; Sandhya Vijayan took what she calls a proactive turn. "I was aspiring to go abroad for higher studies when I joined college. But I later changed my mind." She has just completed her graduation and waiting to join an international media organisation, which has its business site in Bangalore. "Yes, studying abroad is beneficial in many ways. Unlike in India, you begin at a much higher level and can expect a better pay."
Foreign universities continue to entice Indian students with colourful dreams. While some choose a university in a country they like and set off to study there with a hope of finding a job and settling there after the studies, others think a foreign degree would give the candidate an edge when it comes to job interviews.
Students who study abroad tend to improve their English language skills, some see better career prospects. Overseas education can also be intellectually enriching and expose the students to a mix of cultures, making their learning comprehensive. "But I had to change my mind after bad news coming in. The crisis struck and the visa policy was recently changed in the UK, making it difficult for Indian citizens to find a job and settle there. So, I thought it wouldn't be a wise thing to go abroad, unless one wants to go in for super specialisation. But I still believe the US is the best for research."
Educationists and experts, too, recommend foreign institutions for higher studies and specialisation. It all depends on which kind of course you choose and in which subject you want to specialise in. Experts also warn students to choose the institution carefully, whether it's Indian or foreign, and analyse the job prospects before choosing a course or institution.
Markets down, unemployment increasing abroad
When the markets are down and unemployment rates rising abroad, opting for just about any university abroad just makes matters worse. "A foreign degree does not ensure a job in India. Also most of the students go abroad to universities that are not well-recognised. Many of these universities don't offer placement opportunities in India and students are left to look for jobs on their own. They have to try random companies and many end up in the BPO sector. Getting a job is not easy at all, unless they have connections," said Kris Lakshmikanth, CEO and MD of search firm HeadHunters.
Choose the best
Unless a student gets into one of the few top universities, it is better to choose an acclaimed institute in India. "A good university in India counts much more than a foreign degree," said Lakshmikanth.
A HR professional with a Bangalore-based firm echoes similar views: "It's better for students to go in for a good or even an average university in India which is preferred by recruiters rather an average university abroad which does not add any value."
Job prospects are diminishing abroad, with foreign governments supporting jobs for locals and tightening visa rules. Students like Ayaz Khan-who has completed his master's in the US is struggling to find a job there and hoping to return to India.
Look for universities with hiring programmes
But still the count of students flying abroad to study continues to rise. Indian students are once again heading to Australia, with the perceived threat of physical violence having receded to a large extent. Indian students, according to an Australian Immigration Department report, top the list of visas granted in Australia.
To be on the safer side, Saigal tells students to go for institutes with good hiring programmes.
Source: DNAINDIA