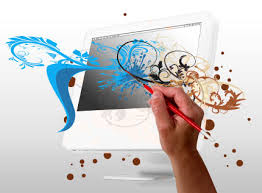 Working in the Creative Industries is appealing so many young and talented people. Would you like to know more about what are the different designs Industries look like? Find out more about the different designs Industries and companies in India to work for.
Top design companies in India to work for Part I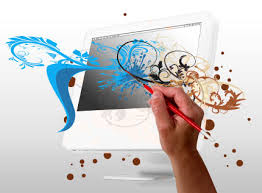 Broadly speaking we can categories these companies in 12 different areas.  Do take a note that I have categorized them alphabetically and not the best area or most in demand area to work for. They are as under -
Architecture Companies
Broadcast Design Companies
Communication Design Companies
Engineering Design Companies
Game Design Companies
Graphic Design Companies
Industrial Design Companies
Interaction Design Companies
Interior Design Companies
Logo & Branding Design Consultancies
Package Design Companies
Web Design Companies
Today we will look at the first area Architecture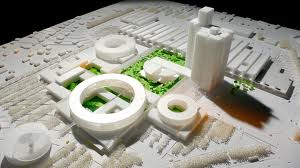 Architecture Companies -  Architectural companies play a significant role in the development of urban infrastructure and renovations. These companies have architects that consult on and design for the construction of buildings, bridges, railway stations, parks, apartment complexes, malls and other structures. Here are the top 10 architect companies in India:
Recognized as one of the top architects in India, Hafeez Contractor has made a global name for himself and his company, which he has named after himself. Started in 1983, the company has designed some of the most impressive and award winning structures in India including Mumbai's Hyatt Regency, Infosys buildings in Pune, Mysore and others, and the Birla Institute of Technology & Science in Pilani.
Based in Delhi, C.P. Kukreja is one of the top architect companies in India. It is involved in consulting in the areas like town planning, urban building and landscape design, and quantity surveying. The company has won several national and international awards for its architectural designs.
Chennai based Oscar & Ponni Architects, also known as Oscar Concessao International, is one of the world renowned architect firms in India. It was established in 1996 by the husband-wife duo Oscar and Ponni Concessao. Its portfolio includes several award winning structures and green buildings.
Kembhavi Architecture Foundation
Founded in 1972, Kembhavi is a renowned architecture firm in India, specializing in environment friendly constructions. It offers a range of services including structural engineering, architectural designing, infrastructure project management and interior designing.
Founded in 1979, Shilpa Architects is a multinational architectural company in India with offices in Seoul, Chicago, New York and Chennai. This award winning firm specializes in environmentally sustainable structural designs. Its portfolio has structures like the Reserve Bank of India, Paranur Railway Station and Radisson Hotels.
TPA, established in 1975, is one of the oldest architectural companies in India. Its services include architecture designing, construction supervision, urban planning and interior designing. Over the years the company has won several awards for its designs. Its previous projects include Jindal Mansion, Palais Royale, and Birla Group Corporate Building.
Christopher Charles Benninger Architects
CCBA is a famous architect company in India, well known for designing the Tsechu National Ceremonial Plaza in Thimpu, Bhutan. Its other projects include the Ashoka Universal School in Nasik, India House in Pune and the Institute of Social Sciences in Delhi. The company is headed by world renowned architect, Professor Benninger.
Founded in 1993, Manchanda Associates is an architectural consulting firm that specializes in urban, health care and environmental construction planning and design. The company has experience in designing hospitals, industrial buildings, corporate offices, and housing complexes.
N.M. Roof Designers is a famous architect company in India. It deals with consulting and designing infrastructural projects like bridges, factories, apartment complexes, malls and other buildings. The company was established in 1986 and has since done remarkable work in the structural and construction designing fields.
Architecture Brio is among the top architectural companies in India, well known for its elaborate yet green designs. Some of its well known works include the Biodiversity Training Institute in Sikkim, Dunhill Beach Cottage in Goa and Lighthouse Village in Sri Lanka. The company is based in Mumbai.
In my coming posts I will share information about the rest of the categories, till then happy reading.
Note: The list of companies in not full-fledged and comprehensive. Readers are advised to do more research if they are looking for more information or job opportunities. I am sure that there are other companies who are providing such kind of services and doing well. In no way we at carrerfutura.com endorse any of these companies, in what so ever nature, mentioned in this article.
Source: http://www.bestindiansites.com/top-companies/architech/