Banking
Banks and banking has become the inevitable part of today's commercial world. Working in bank involves working with people and figures. Banking is a very diversified filed, with sort out sets. It includes areas like personal banking, industrial banking, business banking, agricultural banking and housing finance and many others.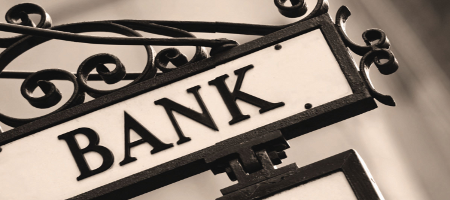 Indian banking sector comprises: nationalized banks, co-operative banks, private commercial banks and foreign banks. The rapid growth of banking system has made this field quite lucrative from a career's point of view.
Key to Success
To be successful in banking you should have/ develop:
Very good logical mind
Alertness
Service orientated attitude
Good numerical ability
Customer centric attitude
Scope and Opportunities
In this field job opportunity exists for almost all educational degree holders, maybe a B.Com or an engineer.
Scope of a banking career in India is immense. With coming of new banks and foreign banks competition in this particular field has increased. Banks are offering higher pay packages in order to retain and attract talent. In other words, if you are good, you could expect an impressive package in no time at all.
So also all banks recruits specialized persons like computer professionals, legal professionals for their specialized departments.
In banking people can defiantly expect good promotional opportunities as in this sector as rapid expansion is going on.
Lifestyle & Social Status
Mostly banking is an in house activity.
Those who are assigned front desk jobs need to interact with customers on a regular basis
It offers a peaceful and dignified work atmosphere and lifestyle.
Secure and comfortable
Well known Personalities in Banking  
-    Chanda Kochhar, Managing Director and Chief Executive Officer
-    Shikha Sharma, Managing Director and CEO of Axis Bank
Job Profile
In banking you can work in the following areas:

Savings and loan department
Investment banking department
Agriculture banking department
Forex department
Banking third party products distribution department
Recovery department
Legal department
Cash Department
Skill Sets
Sound knowledge of banking system
Knowledge of recent developments
Self confidence & perseverance
Awareness of clients needs
Knowledge of computers with MS Office
Work Value
Result oriented
Take responsibility
Interaction with people
Teamwork
Service oriented
Current Job Scenario
Every bank has their own appraisal policies. Public sector banks usually do not have a merit policy. You get promoted in a public sector bank only after you have served certain number of years at a position.
In private sector banks appraisal are mainly dependant on the merit basis. If you can deliver results consistently and add to the bottom line of an organization, you could quickly reach the managerial level in no time.
Public Sector Banks are the major recruiters of candidates aspiring for bank jobs.
Top Recruiters
The State Bank of India Group (Total: 8 Banks)
Nationalized Banks (Total: 19 Banks)
Other Public Sector Bank i.e. IDBI Bank Limited.
Private Sector Banks (Total: 27 Banks). The major recruiters in the private sector include the ICICI Bank, HDFC Bank, Axis Bank, Federal Bank
Co-operative Banks: All major National and State Co-operative Banks and Scheduled Urban Co-operative Banks
Foreign banks/MNC Banks: They include Citibank N.A, HSBC Ltd etc.
Course Synopsis
After recruitment every bank gives in house training to the candidates according to their status, i.e. clerk, accountant, manager, etc. It usually varies from 3 months to one year. Selection at various grades is via competitive exams held by them nationwide.
Career Prospect
Account assistant
Bank tellers
Banking assistant
Banking officer
Business devolpment executive
Corporate banking
Loan officer
Banking manager
Exams for Jobs
Top Exams
SBI PO
SBI SO
SBI Clerk
IBPS PO (CWE PO/MT)
IBPS SO (CWE SO)
IBPS Clerk (CWE Clerical)
IBPS RRB (CWE RRB)
RBI Officer Grade B
RBI Officer Grade C
RBI Office Assistant
NABARD
Success Stories