Bioinformatics
Bioinformatics is coming into prominence in the area of Science & Technology enclosing a systematic development and the application of IT solutions to tackle biological information by directing data collection and warehousing, data mining, database searches, analyses and interpret, modeling and product design. This field involves the development and implementation of computational algorithms and software tools.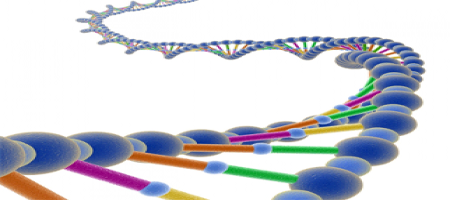 Bioinformatics mainly answer practical questions and often less about developing elegant algorithms. The areas of research in Bioinformatics are Gene Expression or Regulation, Protein or RNA Structure, Ontology's, Genome Sequencing or Annotation and Molecular Interactions. Hence, Bioinformatics is important in pharmaceutical and biotechnology sectors, it reduces time and cost involved in drug discovery process to custom design drugs and to develop personalized medicine.
Key to Success
To be successful in Bioinformatics you should have/ develop:
Above average intelligence
Ability to concentrate for long hours
Capacity for original thoughts
Perseverance
Going to the bottom of the problem
Constantly acquiring knowledge
Scope and opportunities
After completing your M.Sc you have good opportunities to work in various research labs.
Lifestyle & Social Status
It's mostly an indoor activity
Working in labs
Job Profile
A bioinformatics scientist works on computers algorithms and DBMS.
They work on developing computer algorithms, databases and visualization tools.
Research in bioinformatics and computational biology involves everything like the abstraction of the properties of the biological system into mathematics or physics models, the implementation of new algorithms for data analyses, and the development of database and web tools to access them.
To engage in computational research, a biologist has to be well versed with the usage of software tools that run on various operating systems.
Skill Sets
 Critical Thinking.
Analytical skills
Complex Problem Solving
Judgment and Decision Making
Solid mathematical skills
Computer knowledge
Work Value
Challenging
Autonomy
No monotony in work
Innovation
Well known personalities- Chris Baker, Sudeshna Das
Current Job Scenario
Group Leader in MNC can be paid between RS. 4,50,000/- to Rs.6, 00,000/- PA.
Bioinformatics Scientists and Bioinformatics Researchers are paid based on educational qualification and selection, and could be paid between Rs.20,000/- to Rs.35,000/-PM.
Bioinformatics Research Associates usually gets Rs.2,00,000/- to Rs.2,25,000/- PA.
Course Synopsis
| | | |
| --- | --- | --- |
| Course Options | B.Sc./B.tech Bioinformatics | M.sc Bioinformatics |
| Academic Eligibility | 10+2 with physics, maths and chemistry | B.Sc./B.tech Bioinformatics |
| Fees | Rs. 10k to Rs. 35k per annum | Rs. 25k to Rs. 40k per annum |
| Expenditure in Metro and Tier-1 | Rs. 2 lakhs to Rs. 2.5 lakhs | Rs. 2 lakhs to Rs. 2.5 lakhs |
| Expenditure in Tier-2 | Rs. 1.75 lakhs to Rs. 2 lakhs | Rs. 1.75 lakhs to Rs. 2 lakhs |
| Duration | 3/4 Years | 2 Years |
| Mode | Regular | Regular |
| Specialization | | |
| Approved | UGC | UGC |
| Affiliation | Respective University | Respective University |
| Entrance Exam | | Yes |
| Education Loan | | |
| Scholarships | | |
Top Recruiters
Wipro
Reliance
Satyam
Tata consultancy services
IBM life sciences
Ranbaxy
GVK Biosciences
Biscon
Berkley's Lab
Synergy
Bioplanet
Career Prospect
Clinical software engineer
Computational biologist
Software developer
Biometricians
Biostatisticians
Programmer
Research analyst
Entrance Exam
For B.Tech in Biomedical – JEE, JEE Advanced and State Level Entrance Exams
For B.Sc in Biomedical – Admission process takes place on merit basis
Success Stories