Biochemistry
"Biochemistry is also known as biological chemistry which is the study of the structure, composition, and chemical reactions of substances in living systems. Biochemistry emerged as a separate discipline when scientists combined biology with organic, inorganic, or physical chemistry and began to study such topics as how living things obtain energy from food, the chemical basis of heredity, and what fundamental changes occur in disease. Biochemistry includes the sciences of molecular biology; immunochemistry; neurochemistry; and bioinorganic, bioorganic, and biophysical chemistry."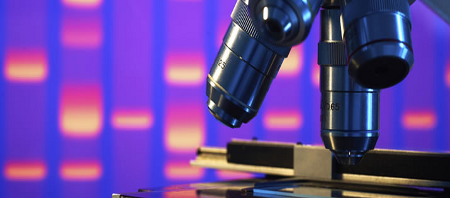 Key to Success
To be successful in Biochemistry you should have/ develop:
Good intelligence
Ability to concentrate for long hours
Capacity for original thoughts
Perseverance
Curiosity
Ability to learn new things
Scope and Opportunities
Biochemistry Has a Wide Range of Applications
A biochemists research ways to develop ample and cheap sources of nutritious foods, determine the chemical composition of foods, and develop technique to abstract nutrients from waste products, or invent ways to lengthen the shelf life food products. In agriculture, biochemists study the interaction of insecticide with plants. They examine the structure-activity relationships of compounds, determine their ability to inhibit growth, and evaluate the toxicological effects on encircling life.
Lifestyle & Social Status
Biochemist work in laboratories
It is an indoor Job
Most work full time
Job Profile
Biochemists research on the chemical components and processes of living organisms like plants, insects, microorganisms, and mammals.  Their work contributes and helps to understand the chemical reaction and their uses.
Some Job Types
Chemist
Clinical Research Specialist
Cytologist
Product Development Manager
Laboratory Supervisor
Process Development Specialist
Pharmaceutical Sales Rep.
Science Teacher
Perfumer
Quality Control Inspector
Dairy Technologist
Skill Sets
 Critical Thinking
Analytical skills
Complex Problem Solving
Judgment and Decision Making
Work Value
Challenging
Autonomy
Innovation
Current Job Scenario
After competition of biochemistry a biochemist can apply for a job a as a lecturer in Colleges and Universities or researchers in colleges of sciences, medicine, pharmacy, veterinary medicine, and agriculture.  Here are the some of the agencies which hires biochemists as government employee who will do specializing in basic research analyzing food, drugs, air, water, waste, or animal tissue.
The Department of Agriculture
The National Institutes of Health
The Environmental Protection Agency
Drug companies in development of pharmaceuticals, agricultural chemicals, foods, feeds, and consumer products also hire biochemists in R&D, science information, technical writing, and on editing profile.
Drug Companies do hire biochemists for research and development of drugs to retreat these diseases.
There are enormous Job opportunities for those with the domain skills. The field is mounting and growth is expected in industry, especially in genetic research
Top Recruiters
Biocon
Serum Institute of India
Nicholas Piramal
Wockhadrt Limited
GlaxoSmithKline
Zydus Cadila
Course Synopsis
| | | |
| --- | --- | --- |
| Course Options | B.Sc Biochemistry | M.Sc. (Medical) Biochemistry |
| Academic Eligibility | 10+2 with PCB | B.Sc. course in any branch of Life Sciences |
| Fees | Rs. 10k to Rs. 15k per annum | Rs. 40k per annum |
| Expenditure in Metro and Tier-1 | Rs. 2 lakhs to Rs. 2.5 lakhs | Rs. 2 lakhs to Rs. 2.5 lakhs |
| Expenditure in Tier-2 | Rs. 1.75 lakhs to Rs. 2 lakhs | Rs. 1.75 lakhs to Rs. 2 lakhs |
| Duration | 3 Years | 2 Years |
| Mode | Regular | Regular |
| Specialization | Genetics, Cell biology and signaling, Development and disease, Plant biology, Energy and metabolism, Molecular biology, Bioinformatics | |
| Entrance Exam | | |
| Education Loan | | |
| Scholarships | | |
Career Prospect
Biomedical scientist
Chemist
Clinical scientist
Laboratory technician
Microbiologist
Pharmacologist
Research associate
Research scientist
Biotechnologist
Entrance Exam
For B.Tech in Biomedical – JEE, JEE Advanced and State Level Entrance Exams
For B.Sc in Biomedical – Admission process takes place on merit basis 
Success Stories