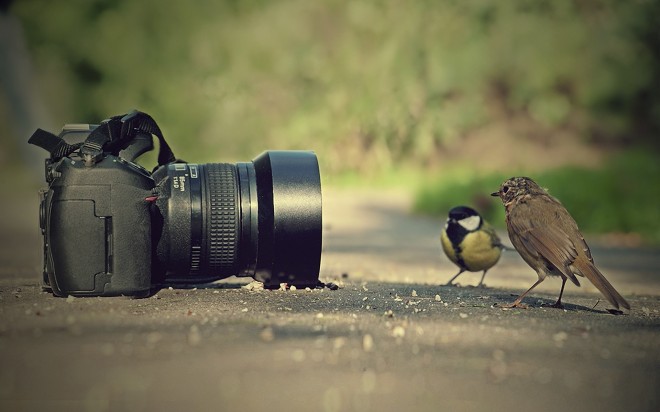 Photography is a creative medium of expression and has given a new way of perceiving the world. Photography is a unique and creative medium of self-expression. With the explosion in mass communication and media, photography has become an important medium of communication. It plays a major role in education, publicity, industries, scientific and technical researches.
Courses:
    B.A. In Photography.
    Diploma course in Creative Photography.
    Diploma course in Photography.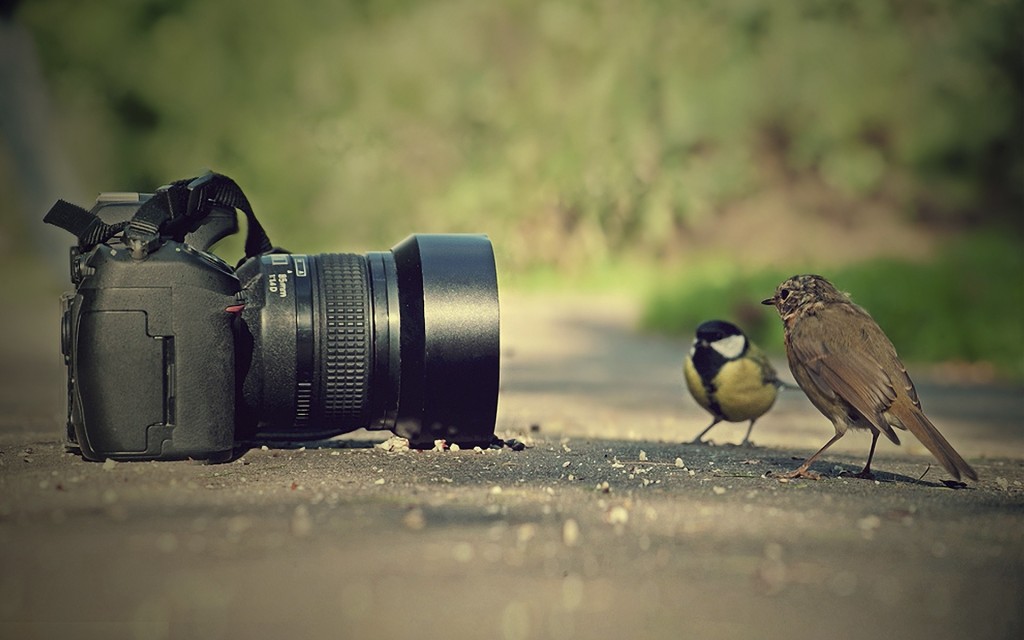 Eligibility: 
Candidates who have cleared the 10+2 exam are eligible for diploma/ certificate courses in photography. In India Photography Course is also offered as an optional subject for a bachelor's degree in fine arts.
Career Prospects:
There is no clear cut career graph for professional photography. A photographer's prospects depend entirely upon his/her ability and previous work done. However, opportunities in the field of photography are plenty. Freelancing is very popular among a large number of photographers. Many opportunities are presented by advertising agencies. Newspapers and magazines also provide a platform to the professionals. For a real good photographer, sky is the limit.
Scope of Photography: 
Professional Photography course involves various areas. Some of these are,
Fashion Photography: Opportunities in the field have grown with the increasing fashion awareness. Specialist studios or freelancers who are commissioned by fashion houses, designers or advertising agencies, do most of the fashion photography.
Photo Journalism: Photographers, who work for the print media, are almost reporters, because their pictures tell a story. Feature photographers may work with reporters as a team or as a freelancer or work for studios. The work is varied and leads to assignments at any time and in any place. Press photographers must be versatile with an ability to photograph all kinds of subjects.
Advertising: Advertising photographs are either taken by the photography departments of advertising agencies, by photographic studios or by freelance photographers. A large number of photographers do catalogue work, while some studios specialize in 'mail order' photography. This is the best-paid and most competitive branch. Success depends on ability, efficiency and also on the right personality.
Digital Photography: Digital photography involves the use of a digital camera. The images are captured on a disk, floppy or directly on to the computer. In conventional method of photography the images were captured on film, which had to be processed and then scanned for any further changes or effects that the image may need.
Nature and Wildlife Photography: This field involves taking photographs of animals, birds, plants and landscapes. While photos of rare species are in great demand, nature photographs are also widely used as pictures for calendars or covers. Sunsets, flowers, trees, lakes, waterfalls… all make interesting subjects for a nature photographer.
Industrial and Commercial Photography: Here, a photographer takes pictures of merchandise, exteriors and interiors of factories and machinery, both indoors and outdoors to be used for company brochures, annual reports and in advertising and selling. The main objective is to make the company's factories, machines or products look good. This area of photography requires specialization.
Portrait and Wedding Photographers: Photographers take pictures of individuals or small groups, handling subjects like pets, children, families, weddings, functions and activities of sports and social clubs.
Job Prospects:
    Press photographers(photojournalists).
    Editorial Photographers.
    Commercial/Industrial photographer.
    Portrait/wedding photographers.
    Fine arts photographers.
Remuneration: 
In India Photography as a field has no particular or fixed career and salary structure. One has to be very brave to start off as a freelancer. One can start as assistant photographers in which pay would be Rs. 3500 to Rs. 6000. Once you are established, you would be paid as per the assignment. The range can be from Rs. 10,000 to Rs. 30,000. Fields like commercial photography pay higher compared to the other fields i.e. Rs. 15,000 which may grow over a period of time.
List of Photography Institutes In India: Quite a large number of institutions are now offering courses in photography. Some of the prominent institutions offering Diploma and Certificate courses in photography are listed below:
    NIFT (Delhi, Mumbai, Bangalore).
    Xavier Institute of communications, Mumbai.
    Film and Television Institute of India, Pune.
    Film and Television Institute of Tamilnadu.
    Jawaharlal Technological University, Hyderabad
    Satyajit Ray Film and Television Institutes, Kolkata.
    Institute of Film and Technology, Chennai.
    India International Photographic council, New Dehli.
    Academy of Photography, Kolkata.
Diploma Courses (one year):
    Kashi Vidyapeeth, Varanasi – 221002.
    Ravishankar University, Raipur – 492010.
    Sri Venkateshwara University, Tirupati – 517502.