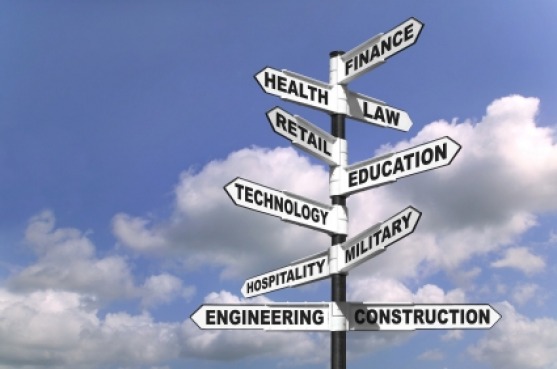 Most students in the 10th Standard are in a dilemma because they have to decide which course they should opt for. The advancement in technology is giving rise to development and along with it newer careers are surfacing. As a consequence students are pushed further in to confusion with a wider array of choices, thus making the career decisions that much more difficult. Most often than not, the immediate sources of students for gathering information are their parents who aren't aware of the options available as they are constantly pressed for time. Between juggling work and family life, making career decisions for children isn't an easy task either. This leads to students seeking to gather as much information as they can about the various avenues available.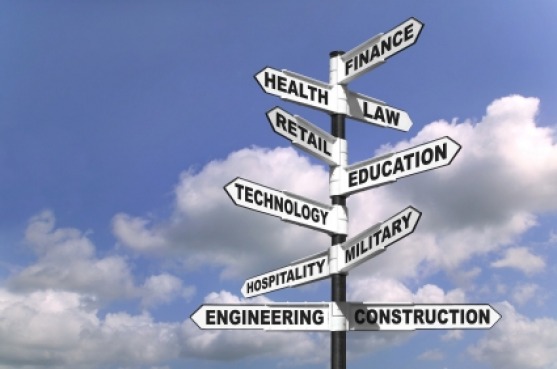 In order to make a right decision it is important for students to know where their interest lie as that is generally where their strengths are. Making a career decision relies wholly on the information gathered and the resources used. Some other sources apart from the Internet are visiting education fairs conducted or by applying for career guidance are some effective ways to begin with.
Generally students after completing the 10th grade usually opt for + 2 or PUCs (Pre-University Courses). The common fields that students opt for are Science streams with Mathematics, Biology, Computers and Bio-Mathematics, Commerce stream and Arts and Humanities stream. Students who choose Science at the PUC level have the option to change their stream to either Commerce or Arts and Humanities. Students who choose the Commerce stream can opt for Arts but not Science, similarly arts students cannot opt for either the Science or the Commerce Streams.
Apart from these general courses there are other courses that are run for the sole purpose of generating employment at an early stage. These courses are termed as vocational courses. The Vocational courses are conducted by Industrial Training Institutes (ITIs) and Industrial Training Centers (ITCs). These institutes are constituted under the Ministry of Labour of the Union Government of India. Many Government and Private run ITIs and ITCs, have began training organizations that provide training in various technical fields. Courses that require basic skills that are course specific are electrician, machinist, fitter, plumber, turner, welder etc. On the successful completion of these courses students can opt for practical training courses in the industry of their choice. After completing the practical training course a National Trade Certificate (NTC) is issued to these individuals by the National Council for Vocational Training (NCVT) in the opted trade. A student is required to qualify for the All India Trade Test (AITT) in order to obtain the NTC. The job openings for such courses are plenty for instance they can apply in government sectors like Indian Railways, telecom departments etc. but only after qualifying the written examination.
If a student's interest is in the Armed Forces and has done a vocational course then they can join the Indian Army or the Indian Navy or even the Police Force. If a student wishes to join the Indian Army as a Soldiers in the technical trade but they need to give written examinations such as Indian Army Soldier Clerks Examination, Indian Army Soldier General Duty (N.E.R.) Examination, Indian Army Soldier Technical (M.E.R.) Examination, Indian Army Soldier Nursing Assistants (M.E.R.) Examination etc. For those students who wish to join the Indian Navy the Job opportunities are Dock Yard Apprentices, Sailors, Artificer Apprentices, etc. this too on the basis of written examinations. Student wishing to join the Police Force need to undergo a physical test and a written test, thereafter they can join as a constable (tradesmen) via the Central Reserve Police Force (CRPF). If one wishes to secure a job as a clerk then these individuals need to clear the grade examination conducted by the Staff Selection Commission (SSC).
In addition to the above mentioned courses there are also short term courses such as diplomas for individuals who wish to pursue them. For instance if one is interested in the teaching field then these individuals can opt for Nursery (Pre-primary) and Primary Training Diplomas conducted by the departments of primary education in various states. Another option for students is to pursue a 3 years Polytechnics Diploma course in Engineering. After pursuing a diploma in engineering these students can pursue 2nd or 3rd semester of B.E. /B.Tech. Degree courses through the Lateral Entry Engineer Test (LEET). The other diplomas available are 3 to 4 years diploma in pharmacy, design fields such as web designing, fashion designing, jewellery designing, interior designing etc. as per the field of interest. In addition several job oriented courses are also available in the I.T. sector and other fields such as, animation, modeling, beauty care, radio jockey, video jockey, disk jockey, video editing, etc.