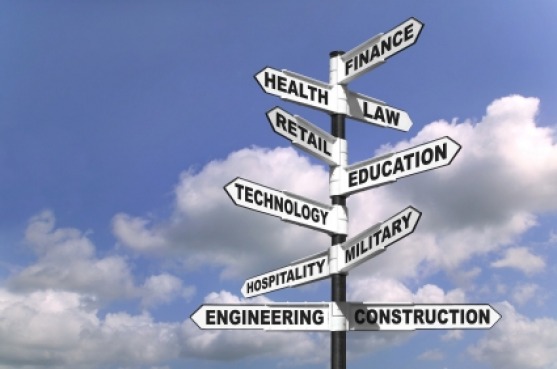 Students today are fortunate to have a wide array of career options, unlike their parent's generation. The advancing technology has given rise to the development of new courses in almost all fields; be it arts, science, commerce, management, engineering, medicine you name it, you have it! Although having so many choices is good but narrowing down on a career that best suit's an individual is no simple task either. For students to make career decisions they need to be aware of their abilities, interests, aptitudes and personality. Besides this it is essential for students to be aware of various courses available in different fields. Apart from this information about the eligibility criteria and the options in the specific course, job profile, institute details and market opportunities are also required in order to make a career decision.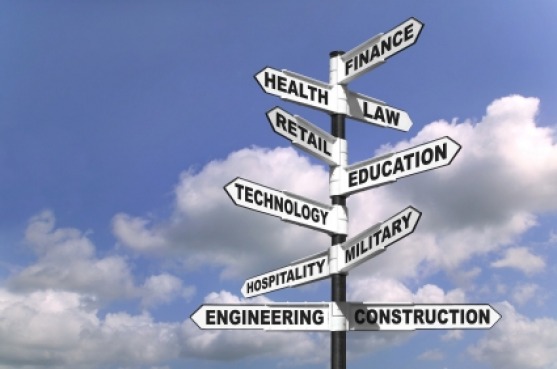 For those of you who wish to pursue Arts, can look forward to careers in various offbeat courses namely animation, dance, painting or various designing courses like fashion, accessory, jewellery, web and interior designing, Radio Jockey, Disk Jockey, Video Jockey, are some others. Here the skills that matter the most are creativity and the ability to come up with innovative ideas. Apart from these options students can also pursue courses in the social sciences such as history, politics, economics, sociology, geography and psychology, languages, philosophy, business administration, law, journalism and mass communication, social work, library and Information Sciences etc.
Students who wish to pursue science can opt for medical related courses such as MBBS, BUMS, BHMS, BAMS, DMLT, physiotherapy, pharmacy, nursing etc. in addition to these there are several non medical courses namely computer applications, computer science, botany, physics, chemistry, biology, biotechnology, geology, geography, zoology. architecture, engineering, aeronautical engineering, aircraft maintenance, Actuarial Science, nutritionist and dietitian, veterinary, are some other options available.
The commerce aspirants too have a wide range of careers such as chartered accountancy, cost and work accountants, Charted Financial Accountants, Company Secretary, Banking and Finance, various management courses like BBA, BBM, Hotel Management, Hospitality Management, Travel and Tourism, aviation and related fields, IATA courses. Apart from these students can also go in for integrated B.Com. Courses such as B.Com with Accountancy and Finance, Banking and Insurance, Financial Markets are other options available.
Students wishing to pursue a career in the civil services the Union Public Service Commission (UPSE) conducts selection examinations i.e. Civil Services Examinations (CSE). The CSEs are conducted for recruiting individuals for various posts of Indian Civil Services such as Indian Foreign Service (IFS), Indian Administrative Service (IAS), Indian Revenue Service (IRS), Indian Police Service (IPS) and Allied Services in the Central Government, Doctors, Engineers, Economists, Geologists, Statisticians and Assistant, Grade C and D exams, Forest Service, Combined Defense Services but for Graduates. For 10 + 2 or PUC (Pre – University Course) candidates the UPSE conducts only 2 competitive examinations namely National Defense Academy (NDA) for the selection of armed forces candidates and Special Class Railway Apprentices Exam (SCRA). The Staff Selection Commission (SSC) is in charge of recruiting individuals for the middle and subordinate level posts for all the departments of the Government of India at a National Level. the middle and subordinate level post's comprise of Clerks, Assistants, Inspectors of Income Tax, Excise, Customs, Sub Inspectors of Police, CBI etc., Stenographers, Auditors, Junior Accountants Exam etc. apart from the UPSE even the Railway Recruitment Board (RRB) and Banking services conduct competitive exams. For the posts of non technical office clerks, commercial clerks, Ticket Collector, Trains clerk, direct recruitment is made by RRBs. For the areas that require technical skills such as Diesel and Electrical. Assistant, skilled artisans, mechanical/electric, 10th & ITI certificate in the choice of field is required.
Also students wishing to pursue a career in the Armed forces can join the Indian Army, Indian Navy, Merchant Navy and Indian Air force as well.
For students who wish to pursue Diploma courses then applying for Minimum Competency Vocational Courses; more commonly known as M.C.V.C. is an option for you. These courses were started with the intention of training students with general technical knowledge, developing vocational skills and to promote self – employment. These courses were started by the National Council of Educational Research and Training (NCERT) in New Delhi. On a similar note the Maharashtra State Board of Technical Education (MSBTE) located in Mumbai also conducts diploma course along with degree courses. On the basis of a diploma students can opt for degree courses in the specialized field.