Nursing
Nursing epitomizes service; it involves taking care of all sorts of patients in hospitals, old age homes, sanatoriums etc., Nursing provides supporting pillars to patients. Nurses are sometimes also called as 'Sisters' constantly have to monitor the condition of patients and administer prescribed medicines at regular intervals. They also coordinate medical specialists and helps in setting up medical equipment in operation theatres and clinical laboratories. Nurses support to people who are unable to lead a normal life due to one reason or another or are recovering from illness.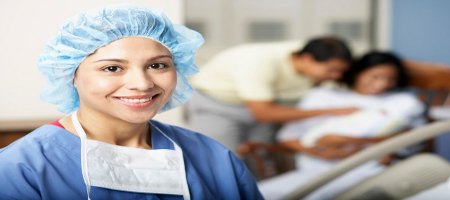 Key to Success
To be successful in Nursing you should have/ develop:
  Discipline
  Patience
  Responsibility
  Punctuality
  Commitment
  Dedication
Scope and Opportunities
Nurses never remain unemployed. As health service network are widening the, the demand for this profession is growing.
The employment opportunities of nursing are available in private and government run hospitals, nursing homes, orphanages, old age homes, industries, sanatoriums and the armed forces.
Nurses can also take up administrative and teaching positions in medical colleges and nursing schools.
 Lifestyle & Social Status
This is a secure job profile
There is no paucity of opportunities within the country and abroad
 You get the satisfaction of alleviating pain and suffering and seeing people get hale and hearty again
Nurses usually have to work in shifts and night duties are common
Stressful work condition can have an adverse effect on the psyche and health
Icon Personalities in Nursing – Florence Nightingale.
Job Profile
General nurses – Nurses working in hospitals, nursing homes and medical establishments. Elementary job is to take care of patients, assist doctors and perform administrative duties.
Midwives – Nurses whose specialize take care of expecting mothers and provide assistance during childbirth.
Health workers – Nurses who provide medical aid to people living in the rural areas.
 Skill set
 knowledge of traditional designs
communicative skills
concentration
Work Value
Lot of hard work
Stamina
Alertness of mind
Adaptability to follow difficult time schedules
Ability to think in crisis, good team spirit
Current Job Scenario
Initially, Nurses  often earn a monthly salary that is in the range of Rs 7,000 to Rs 17,000.
 Mid-level positions can fetch a pay packet anywhere between Rs 10,000 to Rs 20,000.
 Highly experienced nurses can even get a salary in the band of Rs 30,000 to Rs 40,000 per month in high risk departments like ICU or OT
Top Recruiters
All level of hospitals and government health services
Course Synopsis
| | | |
| --- | --- | --- |
| Course Options | B.Sc Nursing | General Nursing And Midwifery |
| Academic Eligibility | 10+2 science stream | 10+2 any stream |
| Fees | Rs 50,000 to Rs 1,80,000 per annum |  Rs 45,000 to Rs 1,40,000 |
| Expenditure in Metro and Tier-1 | Rs. 2 Lakhs to Rs. 2.5 Lakhs | Rs. 2 Lakhs to Rs. 2.5 Lakhs |
| Expenditure in Tier-2 | Rs. 1.25 – Rs. 1.75 Lakhs | Rs. 1.25 – Rs. 1.75 Lakhs |
| Duration | 3 Years | 1 Year |
| Mode | Regular | Regular |
| Approved | | |
| Affiliation | | |
| | |   |
| Entrance Exam | | |
| Education Loan | | |
| Scholarships | | |
Career prospect
Dialysis nurse
Emergency nurse
Intensive care unit(ICU)registered nurse
Oncology registered nurse
Operating room registered nurse
Public health nurse
Registered nurse
Below places we do require Nurses:
Hospitals
Nursing care facilities
Ambulatory healthcare services
Private clinics
Residential clinic facilities
 Entrance Exam
AIIMS B.Sc Nursing exam
JIPMER B.Sc Exam
AFMC Pune – Nursing Exam
Kindly check with Institute / University with their entrance exam ; there is no any national level exam
 Success stories