Nuclear Engineering
Nuclear engineering deals with designing, implementation, and maintenance of different systems that are related to nuclear fusion and nuclear fission. These professionals make this world a better place to live in for the mankind by harnessing the power of the atom and making it useful through transferring energy to power houses and businesses without producing greenhouse gases. Area of expertise in mathematics, physics, and engineering is applied to solve several social and environmental issues by forming benefits from nuclear energy and radiation.
These great individuals devise how to use radioactive materials in manufacturing, agriculture, medicine, power generation, and several other ways. Mainly work around nuclear plants for power generation, nuclear power sources for military or space vehicles, systems for disposal of radioactive waste, equipment used in nuclear medicine to image the human body and destroy cancer cells, sterilize food and medical equipment, and create new pest or drought-resistant seeds for effective cultivation.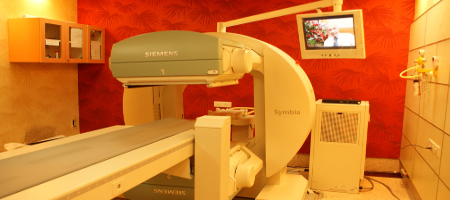 Key to Success
To be successful in Nuclear Engineering you should have/ develop:
  Interest in understanding how machines work
  Scientific and analytical mind
  Numerical Ability
  Inquisitiveness
Scope and opportunities
Aspirants with an undergraduate degree in nuclear engineering can find multiple career options in several government agencies at all levels, in national laboratories, in companies that design and sell medical equipment and nuclear steam supply systems, in engineering and construction firms, in consulting service companies, and in the electric utility industry and its associated organizations. They can get employed in health and medical research, transportation, and food and water safety sectors. Adequate experience and advanced study provides better job offers in the field of teaching and research at numerous institutions and laboratories, in India and abroad. However, nuclear engineers can also opt for management or administration as a career option.
Lifestyle & Social Status
It's an indoor as well as outdoor activity
You may require working in shifts
Nuclear Engineers make excellent money
 Job Profile
Organize research into problems of nuclear energy systems; designs and creates nuclear equipment; and monitors testing, operation, and maintenance of nuclear reactors: Plans and organize nuclear research to discover facts or to test, prove, or modify nuclear theories related to release, control, and utilization of nuclear energy.
Develop new concepts of thermonuclear analysis and new uses of radioactive processes.
 Plans, designs, and creates nuclear equipment such as reactor cores, radiation shielding, and associated instrumentation and control mechanisms.
 Studies nuclear fuel cycle to define most economical uses of nuclear material and safest means of waste products disposal.
 Monitors nuclear tests and examines operations of facilities which process or utilize radioactive or fissionable material to ensure efficient functioning and conformance with safety specifications, regulations, and laws.
 Prepares technical reports, utilizing knowledge obtained during research and development activities and inspectional functions.
 May direct operating and maintenance activities of operational nuclear facility.
Skill set                                                 
Complex Problem Solving
Analytical skills
Basic Drawing and sketching skills
Critical Thinking
Solid mathematical skills
Judgment and Decision Making
Work Value
Challenging
Cooperation
Adaptability/Flexibility
Achievement
Persistence
Innovation
Work with his (or her) hands
Well known personalities- Homi Bhabha, Dr. Anil Kakodkar
Current Job Scenario
Nuclear engineers are highly paid, even though they are always at a risk of exposure to unwanted nuclear hazards. Initially, nuclear engineers can earn between Rs. 15,000 to Rs. 30,000 PM, depending upon their skills, education, and type of organization. Besides a handsome pay package, these professionals' benefits in terms of TA, DA, resident allowances, etc. The earnings of nuclear engineers gradually increase with higher qualification, experience, and promotion, reaching up to lakh of rupees per month.
Top Recruiters
Ropella Energy
BHI Energy
Course Synopsis
Different levels of courses in nuclear engineering & technology are offered by a number of institutes and universities in India. These are: Indian Institute of Technology (IIT) at Kanpur and Madras; Delhi University, New Delhi; Sastra University, Thanjavur; Jadavpur University, Kolkata; Manipal Institute of Technology, Manipal; Pandit Deendayal Petroleum University, Gandhinagar; Kidwai Memorial Institute of Oncology, Bangalore; College of Science & Technology, Andhra University, Visakhapatnam; Saha Institute of Nuclear Physics, Kolkata; and SRM University, Chennai.
Training in Nuclear science for 3 years is given to selected candidates (After B.Tech/ B.E.) at Bhabha Atomic Research center, Mumbai and they are absorbed in the Department of Atomic Research.
Career prospect
Process engineer
Plant engineer
Junior project engineer
Junior quality engineer
Entrance Exam
For BE /B.Tech – JEE Mains / JEE Advance
Success Stories