Occupation Therapist
Occupational therapy is useful treatment for the patients with physical or mental disabilities. It will help patients to become independent; this is a patient specific treatment which may involve recreational, creative and educational activities. They treat patients to identify imbalances in their lives and suggest various activities to deal with them.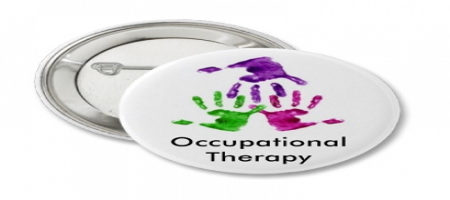 Key to Success
To be successful as psychologist you should have/ develop:
  A genuine interest in people, their behavior
  Patience
  Ability to work with all kinds of social/cultural and age groups
  Empathy for their problems
  Ability to understand people of very different backgrounds and upbringing.
Scope and opportunities
As an as occupational therapist there are enormous career options available in psychiatric institutions,  hospitals, private clinics, residential care facilities, rehabilitation centers, community mental health centers and psychiatric institutions and also in special Schools. NGOs are also a good option for these professionals. Occupational Therapists have ample opportunities for self-employment.
Lifestyle & Social Status
Well paid
Indoor
No long working hours
Job Profile
Planning, and conducting programs like and participation in educational, recreational, practice in functional, prevocational, vocational, and homemaking skills, or regain physical or mental functioning or adjust to handicaps
Occupational therapist Co-ordinate with rehabilitation team members to choose activity program, needs, & capabilities of individual
Selects team building and constructive activities suited to individual's physical strength, IQ level, and choice to upgrade individual to possible independence, prepare individual for return to employment, assist in restoration of functions
Using special equipment for individual and suggests adaptation of individual's work-living environment
Requisitions supplies and equipment
 Skill Sets
Good communication skills
Listening patiently
Asking pertinent questions
Drawing out responses with tact
Work Value
Relationships
Independence
Achievement
Current Job Scenario
As a fresher Occupational therapist you can get a monthly salary of Rs, 8,000 – 10,000, however in private sector one can get a quite higher salary of Rs. Rs 15,000 to 25,000 per month depending upon skill and experiences. If you are working independently, you can earn between Rs.20, 000 to Rs. 1 lac per month.
Top Recruiters
Rehabilitation Centers
Welfare Organizations
Child/ Youth Guidance Centers
Course Synopsis 
| | |
| --- | --- |
| Course Options | Bachelor's Degree in Occupational Therapy (BOT) |
| Academic Eligibility | 10+2 with PCB |
| Fees | Rs. 10K to Rs. 15K per annum |
| Expenditure in Metro and Tier-1 | Rs. 2lakhs to Rs. 2.5lakhs per annum |
| Expenditure in Tier-2 | Rs. 1.75lakhs to Rs. 2lakhs |
| Duration |  4 Years (6 Months Internship) |
| Mode | Regular |
| Approved | UGC |
| Affiliation | Respective University |
| Entrance Exam | NA |
| Education Loan | |
| Scholarships | |
Career prospect
Hospital/clinic
Charity or voluentry organization
Prison
Companies & business
Social service departments
Special schools
Private practise
Entrance Exam
NEET – National Level Exam
Some of the Institute / University level Exams:
K.M.C.H. College of Occupational Therapy Entrance Exam
CMC Vellore Entrance Exam
Manipal University Bachelor of Occupational Therapy Entrance Exam
SVNIRTAR NIOH Common Entrance Test
All India Institute of Physical Medicine and Rehabilitation (AIIPMR) Entrance Exam
Success stories