Career in Oenology
"Oenology, oenology (BrE), or enology (AmE) is the science and study of all aspects of wine and wine making except vine-growing and grape-harvesting, which is a subfield called viticulture. "Viticulture & oenology" is a common designation for training programmes and research centres that include both the "outdoors" and "indoors" aspects of wine production. An expert in the field of oenology is known as an oenologist. The word oenology is derived from the Greek  oinos, "wine," and the suffix logia, study of."- Taken from Wikipedia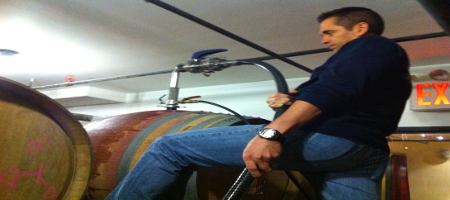 Key to Success
To be successful as a Wine Maker you must have/develop:
Good health
Keen observation
Adaptability to new techniques
Ability to deal with unexpected climates
 Scope and Opportunities
Wine making is great option in India as well as abroad. After completing your masters degree in wine making one can opt for a PhD in wine making. A wine maker can set up his own winery after getting certain amount of experience. It's the duty of the wine maker to blend the different types of wine with the different cuisines.
Lifestyle & Social Status
It's an outdoor activity under all weather conditions.
The job can be 24/7
It's a rural life.
Job Profile
Laboratory testing
Coordination between vineyard and winery
Harvesting, crushing, fermenting and end product of wine
Skill Sets
Communication skills
Interpersonal skills
Observation
Analyzing skills
Problem solving
Work Value
Challenging
Autonomy
Work with his (or her) hands
Current Job Scenario
As a wine maker one can initially work with a winery. After gaining enough experience one can set up his own winery. There is great scope and demand in the land of wine that is France. Initially you can earn between Rs. 25,000/- to Rs. 30,000/-. As you flourish in this field then sky is the limit.
Top Recruiters
Wineries
Vineyards
Hotels
Restaurants
Course Synopsis
Course Options

B.Sc Oenology

M.Sc Oenology

Academic Eligibility
10+2 PCMB
B.Sc Oenology
Fees
Rs. 41k Per Annum
Rs. 90k per Annum
Expenditure in Metro and Tier 1
Rs. 2 lakhs to Rs. 2.5 lakhs
Rs. 2 lakhs to Rs. 2.5 lakhs
Expenditure in Metro and Tier 2
Rs. 1.75 lakhs to Rs. 2 lakhs
Rs. 1.75 lakhs to Rs. 2 lakhs
Duration
3 Years
2Years
Mode
Approved
UGC
UGC
Affiliation
Respective University
Respective University
Specialization
Entrance Exam
Career prospect
Given below are some of the top career options that Wine Maker can go for.
Wine Critic
Wine Writer or Journalist
Wine Educator / Lecturer
Bartender
There are two major areas of employment for Wine Makers. These are:
Hospitality Establishments
Wine Breweries
Entrance Exam
Success stories