Wine Tasting
Wine Tasters are highly trained and are knowledgeable wine professionals who specialize in wine service, by advising diners, about which wines would go best with certain occasion also maintains wine purchasing, receiving, storage, sales and service. Wine Taster should have Hospitality skills and knowledge of wines like the grape varieties, regions, vintages, vineyards, how to taste wine etc. Wine Tasting refers to the act of examining the quality of wine by tasting it. There is gathering of critics, buyers, friends to taste different group of wines for comparative purposes. The tradition of wine tasters has changed over the generations, now the modern wine taster provides wine service to restaurants and royal families.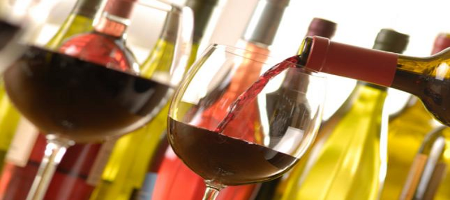 Key to Success
To be successful as a wine taster you should have/ develop:
  Service oriented mind
  Like to meet new people
  Ability to remain calm under pressure
  Ability to learn new things
  An interest in food and beverage
Scope and opportunities
Wine tasting brings wide opening in the field of food and beverages. A person with a knowledge of wines and passion for wines has a good scope. Having done hotel management and having a passion for wine is an added advantage. One can be a wine writer, wine journalist, wine critic, food and wine person, wine educator, a lecturer in wine academies, etc.
Wine Tasters should have extensive practice and knowledge of examining wine and know how the wine is made, how to taste, and how to judge its color, aroma and flavor. Also they should have a good sense of taste and smell and hands-on experience working with wine as to serve better to the customers.
Lifestyle & Social Status
It is indoor as well as outdoor activity
No limits to your working hours
Once you move at higher level the social status increases
Job Profile
Selects, requisitions, stores, sells, and serves wines in restaurant: Keeps inventory and order wine to replenish stock.
Stores wines on racks or shelves.
 Discusses wines with patrons and assists patrons to make wine selection, applying knowledge of wines.
 Tastes wines prior to serving and serves wines to patrons.
Skill sets
Hospitality
Administrative staff training
Computer knowledge
Attention to details
Communication skills
Listening
Work Value
Relationships
Independence
Support
Service
Current Job Scenario
Wine Testers can work in hotels, restaurants, import-export companies, or even as independent consultants, the remuneration vary accordingly. A Wine Tester can earn between Rs.10,000 to Rs.30,000 PM depending on experience and the workplace. Those practicing individual wine consulting  can earn from Rs.25,000  and more PM.
Top Recruiters
Chateau Indage
Sula Wines
5 star hotels
Course Synopsis
| | | |
| --- | --- | --- |
| Course Options | Level 1 Wine Tasting | Level 2 Wine Tasting |
| Academic Eligibility | Pass in 10 & +2/XII Std/PUC, in any Combination. | Pass in 10 & +2/XII Std/PUC, in any Combination. |
| Duration | 2 weeks. Four days a week from 1000hrs-1400hrs | 3 weeks. Four days a week from 2000hrs-3000hrs |
| Mode | | |
| Specialization | | |
| Approved | | |
| Affiliation | | |
| Entrance Exam | | |
| Education Loan | | |
| Scholarships | | |
Career prospect
Given below are some of the top career options that Wine Tasters can go for.
Wine Critic
Wine Writer or Journalist
Wine Educator / Lecturer
Bartender
There are two major areas of employment for Wine Tasters. These are:
Hospitality Establishments
Wine Breweries
Entrance Exam
Success stories