Pharmacy
In the field of Pharmacy health sciences and chemical sciences get merged up, to form pharmaceutical drugs. This subject comprises a wide array of medicines, herbals, drugs and therapeutic substances processed and manufactured for relief purpose, cure of ailments, diseases and well being of human beings. Pharmacist is a person who possesses an intimate knowledge of drugs and he/she is an important member of a health care system.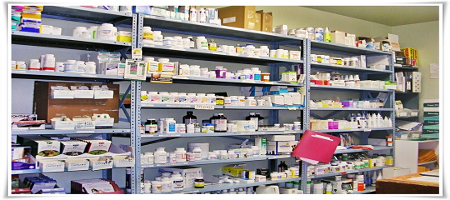 Key to Success
To be successful in Pharmacy you should have/ develop:
  Above average intelligence
  Capacity for original thoughts
  Perseverance
  Attention to detail
  Going to the bottom of the problem
  Constantly acquiring knowledge
Scope and Opportunities
With growing hospitals, pharmaceutical companies and firms, medical pharmacists, retail pharmacists, industrial pharmacists and research pharmacist, are options one can opt for.  Pharmaceutical industry, government departments, universities, teaching hospitals, investigation and research institute need a large number of pharmacists etc. Working in pharmaceutical industry might involve in activities relating to the development, formulation, production or marketing of new drugs for clinical use.
Lifestyle & Social Status
It's mostly an indoor activity
Working in labs.
Job Profile
Managing pharmacy operations, employing and supervising staff, performing administrative duties, and buying and selling non-pharmaceutical merchandise.
Teach pharmacy students.
Review prescriptions and monitor their progress.
Counsel and advice about drug interactions, side effects, dosage and proper medication storage.
Order and purchase pharmaceutical supplies, medical supplies, drugs, maintaining and storing stock, handling it properly, etc.
Skill set
 Critical Thinking
Analytical skills
Complex Problem Solving
Judgment and Decision Making
Communication skills
Persuasion
Work Value
Challenging
Entrepreneurial
Meet new people
No monotony in work
Innovation
Current Job Scenario
Pharmaceutical industry offers careers from sales and marketing to high-end specialist R&D jobs. Depending on the extent of study and the area you specialize in (pharmacology, pharmaceutics, and hospital pharmacy or quality assurance). One can opt for research in his/her area of expertise. Research openings are growing in India. Doctoral and post-doctoral qualifications find challenging approach in R & D labs abroad. Besides, drug manufacturing industry, pharmacists are also hired in the chemical industry and food and drug control organizations some find medical sales representatives too. Entrepreneur can own chemist shop or even go into manufacturing of drugs or cosmetics. A diploma-holder is qualified to obtain a license for manufacturing cosmetics and for repackaging of drugs
Top Recruiters
Biocon
Serum Institute of India
Nicholas Piramal
Wockhadrt Limited
GlaxoSmithKline
Zydus Cadila
Course Synopsis
| | | | |
| --- | --- | --- | --- |
| Course Options | Diploma in Pharmacy (D.Pharm) | Bachelor of Pharmacy (B.Pharm) | Master of Pharmacy (M.Pharm) |
| Academic Eligibility | 10+2 with PCMB | 10+2 PCMB | Bachelor of Pharmacy |
| Fees | Rs. 20,000 to Rs.50,000 | Rs. 2.50  Lakhs to Rs. 3.50 Lakhs | Rs. 2.00  Lakhs to Rs. 2.50 Lakhs |
| Overall expenditure in Metro | Rs. 2 Lakhs to Rs. 2.5 Lakhs | Rs. 2 Lakhs to Rs. 2.5 Lakhs | Rs. 2 Lakhs to Rs. 2.5 Lakhs |
| Overall expenditure in Tier-1 | Rs. 1.25 – Rs. 1.75 Lakhs | Rs. 1.25 – Rs. 1.75 Lakhs | Rs. 1.25 – Rs. 1.75 Lakhs |
| Overall expenditure in Tier-2 | Rs. 70K – Rs. 1.1 Lakhs | Rs. 70K – Rs. 1.1 Lakhs | Rs. 70K – Rs. 1.1 Lakhs |
| Duration | 2 Years | 4 Years | 2 Years |
| Mode | Regular | Regular | Regular |
| Specialization | | | |
| Approved | AICTE | AICTE | AICTE |
| Affiliation | Technical Board | Respective University | Respective University |
| Entrance Exam | | State wise entrance exams, AIEEE (for degree courses) | |
| Education Loan | | | |
| Scholarships | | | |
Career prospect
Chemist
Medical Representative
Pharmacist
Pharma research
Hospital/clinic
Home healthcare facilities
Armed services
Public health service
Entrance Exam
Most of the state have their own entrance exam for B.Pharmacy
Some of them are listed below:
Gujarat Common Entrance Test (GUJCET)
Birla Institute of Technology Science Admission Test
Maharashtra Common Entrance Test (MHT-CET or MAHA-CET)
Uttar Pradesh State Entrance Examination
Andhra Pradesh Engineering Agriculture and Medical Common Entrance Test (AP EAMCET)
 Success stories