Philosophy
Philosophy includes subjects like politics, logic, ethics and religion. It mainly develops a new thought process within the students.  Philosophy is the study which refers to the problems and solutions related to human existence. Philosophy offers number of career options to the students.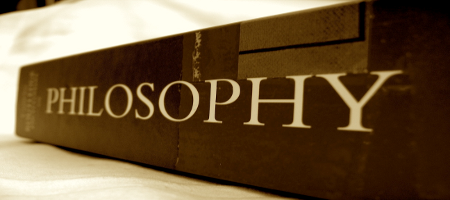 Key to Success
To be successful in Philosophy you should have/ develop:
  Ability to come up with a number of ideas about a topic
  A very strong desire to succeed
  Reasoning ability
  Ability to analysis and synthesis of information and data from ancient history
Scope and opportunities
Philosophy graduates can be employed in non-profit sectors, education. They are more involved in guiding people in crisis of thought, moral crisis, etc.
Studying Philosophy one can understand many existing issues. Philosophy also includes other science subjects that deal with methodological issues, question assumptions, concepts and structures of argument used in the disciplines. 
Lifestyle & Social Status
This career is well above average compared to those of most careers.
It takes long time to get established.
It's an indoor as well as outdoor activity.
Job Profile
Creating reasoned arguments
Communicating effectively
Speaking, thinking and writing concisely
Forming creative and original solutions to problems
Appreciating others views
Understanding related disciplines
Skill set
Judgment and Decision Making
Reasoning and analytic skills
Communication skills – both oral and written
Critical Thinking
research and evaluation skills
Persuasion
Work Value
Responsibility
Autonomy
Achievement
Justice
Results oriented
Current Job Scenario
Philosophy graduates can be employed in India as well as in other nations. Also one can employ in student affairs, public service, journalism, research, law, diplomacy, insurance, etc.  Students having done research on philosophy can teach in research institutes, universities and in colleges.  Philosophy graduates can also be advisors, lobbyist, clergy person survey, specialist in HR, interviewer, consultant, etc.
Top Recruiters
Universities
Colleges
NGO'S
Course Synopsis
| | | | |
| --- | --- | --- | --- |
| Course Options | B.A Philosophy | M.A Philosophy | Ph.D Philosophy |
| Academic Eligibility | 12th Pass in any discipline | B.A Philosophy + Entrance Exam | Master's degree or equivalent in any of the above disciplines with at least 55% marks in the aggregate (50% in case of SC/ST applicants) |
| Fees | Rs. 5K to Rs. 10K per annum | Rs. 15K to Rs. 20K per annum | N/A |
| Expenditure in Metro and Tier-1 | Rs. 2lakhs to Rs. 2.5lakhs | Rs. 2lakhs to Rs. 2.5lakhs | Rs. 2lakhs to Rs. 2.5lakhs |
| Expenditure in Tier-2 | Rs. 1.75lakhs to Rs. 2lakhs | Rs. 1.75lakhs to Rs. 2lakhs | Rs. 1.75lakhs to Rs. 2lakhs |
| Duration | 3 Years | 2 Years |  3  Years |
| Mode | Regular | Regular | Regular |
| Approved | UGC |  UGC |  UGC |
| Affiliation | Respective Universities | Respective Universities | Respective Universities |
|   | | | |
| Entrance Exam | |  Institute Level Entrance Exams |  Institute Level Entrance Exams |
| Education Loan | | | |
| Scholarships | | | |
Career prospect
Lobbyist
Diplomat
Consultant
Ethics advisor
Human resource specialist
Entrance Exam
Some of the Universities / Institutes have their own entrance exam, kindly check it with the university where you want to take the admission
Success stories