Poultry Science
Poultry Science provides professional practice for the advancement of raising poultry, such as chickens, turkeys, ducks, and geese. As a subcategory of animal husbandry it aims to increase the purpose of farming meat or eggs for food. Lately, the poultry scenario in the nation has changed dramatically. Today poultry farming has turned into an organized industry.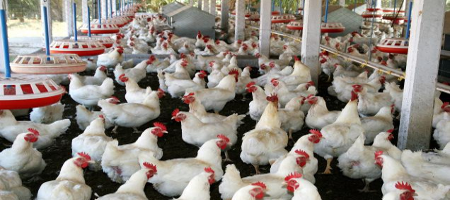 Key to Success
To be successful in Poultry Science you should have/ develop:
 

Care about the health and welfare of the birds.

  Physical stamina

  Powers of observation

  Adaptability
Scope and Opportunities
At present, demand of poultry specialists is very high for the development of this sector, and to do accurate research to improve upon hygiene and to avoid diseases like bird flu, which is a major problem for poultry sector. All poultry companies require experts to face the challenges of disease and other issues for overall development of poultry sector. On completing post graduate in poultry science can work in hatchery, breeding, nutrition & feed manufacturing, health &  biosecurity, economics, products & processing, management, technical and sale. One can work with NGOs or Public sectors those working in the field of poultry rearing.
One can also opt for teaching or research as an Assistant professor or Teaching associates in the department of Poultry Science those having doctorate degree. Agricultural Scientist Recruitment Board (ASRB), New Delhi conducts National Eligibility Test (NET) for selection of Poultry graduates as Scientist at various National Institutes to grow research quality.
 Lifestyle & Social Status
It's an outdoor activity under all weather conditions.
The job can be 24/7
It's a rural life
Job Profile
Today's poultry industry has grown into a large scale industry and is highly advanced entity with job opportunities for well trained and motivated
Broiler processing plant manager
A flock service technician
A quality control manager
A feed mill manager
A hatchery manager
A poultry veterinarian
A nutritionist
A geneticist
A marketing specialist
Skill sets
Organizational and planning skills.
administration skills
Practical skills for doing repair and maintenance work around the farm
Knowledge of poultry, including how to care for, handle and feed birds.
Work Value
Current Job Scenario
A Poultry graduate can earn good remuneration through consultancy and visiting at different private poultry farms. One can set own farm on completing post graduation in poultry science.
Top Recruiters
Poultry Companies
Krishi Vigyan Kendra (KVK)
Public Sector
NGOs
 Course Synopsis
Course Options
B.V.Sc and AH
M.V.Sc in Poultry science

Academic Eligibility

10+2 with Physics, Chemistry, and Biology (PCB)
B.V.Sc and AH
Fees
Rs. 40000 p.a
Rs 6200 p.a.
Expenditure in Metro and Tier-1
Rs. 2 Lakhs to Rs. 2.5 Lakhs
Rs. 2 Lakhs to Rs. 2.5 Lakhs

 

Expenditure in Tier-2

Rs. 1.25 – Rs. 1.75 Lakhs
Rs. 1.25 – Rs. 1.75 Lakhs

Duration

3 years
2 Years

Mode

Regular
Regular

Entrance Exam

 Institute Level Entrance Exam
All India Competitive Examination conducted by Indian Council of Agricultural Research (ICAR) /Institute Level Entrance Exams

Specialisation

Education Loan

Scholarships
Career prospect
Poultry farm
Farm manager
 Entrance Exam
Success stories