Printing Technology
Printing has been discovered many centuries ago. Printing technology has healthy scope in today's media-driven world. Print media one of the strongest and powerful mass communication media, is a large scale industrial process, and is an essential part of publishing and transaction printing.
Printing means presentation. Presentation can be of our ideas, views, thoughts, news & events, expressions and skill in the form of printed text or graphic format. Altogether, Printing is referred as expressing creativity using technical skills. It deals with text and graphics to make a final print by transferring ink on paper or board or other materials. The printed material book, magazine or newspapers are daily necessity of the society. Print media influences every sphere of our life.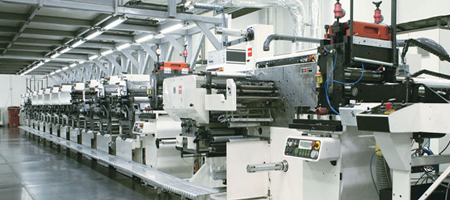 Key to Success
To be successful in Printing Technology you should have/ develop:
  Innovation
  Good Eyesight
  Eye for detail
  Depth Perception
Scope and Opportunities
Printing and publishing are one of the largest industries with a growth in demand for professionals skilled in advanced methods of printing technology.
Printing technology experts are in demand by printing press for newspapers, journals or magazines.
Printing industry is a platform which offers excellent career opportunities and advancement, to the professionals deserving and hard working. Career opportunities are technical, marketing and managerial positions.
Lifestyle & Social Status
It's an indoor as well as outdoor activity
You may require working in shifts, i.e. timings may be day job or night jobs.
In case of time bound projects you may require to work for long hours
Job Profile
On completing Diploma or Degree in Printing Technology are employed in various positions as given below. Supervisory,personnel at the middle-management level for shop floor supervision of large presses.
Works Managers, Production Manager and production executives for the modernized commercial presses, newspaper presses, Government presses, publishers and specialist printers.
Engineers for printing machinery manufacturer and printing materials manufacturer, both in the design office and factory shop-floor.
Maintenance engineers for implant maintenance in large printing establishments.
Sales or maintenance engineers for printing machinery manufacturers, and sales or marketing executives for modernized printing presses.
Faculty positions in diploma and Degree level printing institute's courses in Printing Technology.
Production executives' or managers, Co-coordinator in advertising agencies.
Skill sets
Creative and Perceptual Aptitude
Mechanical & Electronics Orientation
Manual Dexterity
Updated with the changing technologies
Work Value
Teamwork
Cooperation
Adaptability/Flexibility
Achievement
Current Job Scenario
Working with the production department of newspapers, publishing house, packaging, pre-press work, digital designing etc offers good remuneration.
On completing Diploma in Printing Technology may earn Rs. 15000-16000 per.
On completing Degree in Printing Technology may earn Rs. 20000-22000 per month.
Top Recruiters
Advertising agencies
Newspapers/magazines
Government presses
Machine manufacturers
Packaging industries
Book printers
Course Synopsis 
| | | | |
| --- | --- | --- | --- |
| Course Options | Diploma in Printing Technology | B.E/B.Tech in Printing Technology | M.E/M.Tech in Printing Technology |
| Academic Eligibility | 10th Pass with Mathematics and Technology Science | 12th Pass with Physics, mathematics as compulsory subject along with Chemistry, Computer Sc./Bio-tech./ biology subject and admission on the basis of merit of AIEEE or State level engineering competitive exam. OR diploma holders can get admission in 2nd year directly through LEET. | 55% marks in B.Tech/B.E in Ptg. Tech./Packaging Tech. and with valid GATE score or on the basis of merit of test conducted by the university |
| Fees | Rs. 30K per annum | Rs. 70K to Rs. 80K per annum | Rs. 1lakh to Rs. 1.5lakhs |
| Expenditure in Metro and Tier-1 | Rs. 2lakhs to Rs. 2.5lakhs | Rs. 2lakhs to Rs. 2.5lakhs | Rs. 2lakhs to Rs. 2.5lakhs |
| Expenditure in Tier-2 | Rs. 1.75lakhs to Rs. 2lakhs | Rs. 1.75lakhs to Rs. 2lakhs | Rs. 1.75lakhs to Rs. 2lakhs |
| Duration | 3 Years | 4 Years | 2 Years |
| Mode | Regular | Regular | Regular |
| Approved | AICTE | AICTE |  AICTE |
| Affiliation | AICTE | Pune Universities | Respective Universities |
|  Specialisations |   | | |
| Entrance Exam |   |  AIEEE, LEET |  GATE |
| Education Loan |   | | |
| Scholarships |   | | |
Career prospect
Print support-technician
Printer troubleshooting
Network printer installation
Computer hardware repair & maintenance
Annula Maintanance contact support specialist
 Entrance Exam
JEE Mains / JEE Advance
State level universities / institutes have their own exams, kindly check that also
 Success stories