Sound Engineering
All for your passion and love towards music, this is a wonderful career choice for you only if you are passionate about the art of music. You need to have the passion for music, sounds, mixing different music and remixing it, producing or making music and editing music. If you are fond of music then sound engineering is the best option for you.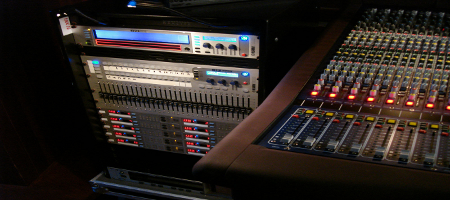 Sound engineers are the ones who work for the effective production of sound along with quality at live programs, TV shows, movies, etc.
Key to Success
To be successful in Engineering you should have/ develop:
  You need to be part musician and part computer expert
  A very good sense of music
  Good listening ear
  Scientific and analytical mind
  Inquisitiveness
Scope and Opportunities
In India, the career options for sound engineers are high and positive as per the current market.
You can work as a
Sound editor
 Mastering engineer
Recording engineer
Lifestyle & Social Status
It's an indoor activity
Long working hours.
Sound Engineers can make excellent money
Job Profile
Mix and edit sounds, music, and give sound effects for live performances and for prerecorded events with the help of keyboard
 Recordings are done using the appropriate equipment along with musicians and singers
Replicate and replacement sound recordings from unique recording, using sound control equipment
Segregate instruments, lyrics, and other sounds, and mix these tracks to produce final music products
Skill sets                                                     
Complex Problem Solving
Analytical skills
Perceive and Visualize
Judgment and Decision Making
Team Work
Work Value
Challenging
Creativity
Cooperation
Adaptability/Flexibility
Achievement
Innovation
Work with his (or her) hands
Current Job Scenario
To start off with, a sound engineer has to work as assistant with stipend. Upon obtaining sufficient knowledge and experience, one can easily demand a salary of Rs. 25K to 50K per month.
Top Recruiters
Saregama India Limited
Times Music
Tips Industries Limited
Universal Music India
Sony Music Entertainment India Pvt Ltd
Course Synopsis
| | |
| --- | --- |
| Course Options | PG Diploma in Sound Recording & Sound Design. |
| Academic Eligibility | Criteria: Bachelor's degree in any discipline with Physics as a subject at Senior secondary (10+2) level |
| Fees | Rs. 2lakh per annum |
| Expenditure in Metro and Tier-1 | Rs. 2lakhs to Rs. 2.5lakhs |
| Expenditure in Tier-2 | Rs. 1.75lakhs to Rs. 2lakhs |
| Duration | 2 Years |
| Mode | Regular |
| Entrance Exam | Yes |
| Education Loan | |
| Scholarships | |
Career prospect
Recording
Internet audio broadcast
Mastering CD+DVD live sound
Audio software+hardware
Quality assessment
Forensic audio
Entrance Exam
For Diploma Admission takes place on merit basis
For BE / B.Tech – JEE Mains / JEE Advanced
Success stories