Special Educator              
Special Educator works with the young ones who are suffering from Autism, Mental Retardation & Multiple Disabilities and helps them in improving academic performance. As there is a growing awareness and increasing demand for physically and mentally challenged young ones and adults, special education has become a great focus. They design instructions and build approaches as to meet the unique needs of special children by making use of specialized material and resources available.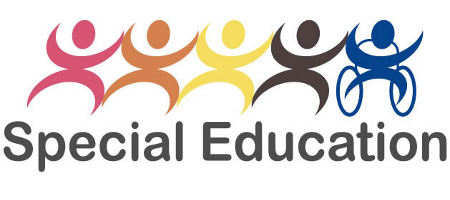 Key to Success
To be a successful Special Educator you need to have/develop:
 

Friendly, helpful, outgoing personality

  patience

  observant

  loving & Caring
Scope and opportunities
The number of disabled people in the country is 7 per cent of the total population. The requirement of trained special educators is high because of the rising number of disabled population (Source – Rehabilitation Council of India). On completing a course in special education, one gets the opportunity to work as a special educator, special teacher, rehabilitation professional, rehabilitation psychologist, rehabilitation therapist and social worker. This profession includes personal attention towards the exceptional ones and systematically monitor the arrangement of teaching procedures, necessary equipment and materials, accessible settings, and other interventions formulated to help learners with special care to help them gives personal satisfaction and success.
 Lifestyle & Social Status
Mostly in house activity
Limited working hours
Being with children
Job Profile
Remedial teaching for students with learning disabilities
Rehabilitation therapies
Reader for students with reading difficulties
Individualized lesson planning
Skill sets
Mental and emotional stability
Creative and innovative in new methods
Work Value
Working for Social Cause
Creating better world for gifted children
Well known Personalities- Barczi Gustav
Current Job Scenario
Initially they are paid between Rs.10, 000 to Rs.15, 000PM and increases with the growing experience and knowledge.
Top Recruiters
Schools, rehabilitation centers, and NGO's
Course Synopsis
Graduate in arts. This can be done by teachers, parents, nurses, social workers
| | | | |
| --- | --- | --- | --- |
| Course Options | B.A Psychology | M.A Psychology | D.Ed Special education |
| Academic Eligibility | 12th Pass in any discipline | B.A | Graduation |
| fees | Rs 5000 – Rs 10000 per year | Rs 5000 – Rs 10000 per year | Rs 5000 – Rs 10000 per year |
| Expenditure in Metro and Tier-1 | Rs. 2 Lakhs to Rs. 2.5 Lakhs | Rs. 2 Lakhs to Rs. 2.5 Lakhs | Rs. 2 Lakhs to Rs. 2.5 Lakhs |
| Expenditure in Tier-2 | Rs. 1.25 – Rs. 1.75 Lakhs | Rs. 1.25 – Rs. 1.75 Lakhs | Rs. 1.25 – Rs. 1.75 Lakhs |
| Duration | 3 Years | 2 Years |  2Years |
| Mode | Regular | Regular | |
| Approved | UGC |  UGC |  UGC |
| Affiliation | Respective Universities | Respective Universities | |
|   | | | |
| Entrance Exam | |  Institute Level Entrance Exams |  Institute Level Entrance Exams |
| Education Loan | | | |
| Scholarships | | | |
Career prospect
NGO
Places where special educator required:
Special schools
School for the visually impaired
School for the hearing impaired
School with department of special education
SOS children's village
Welfare organization
Government department
Entrance Exam
There is State / University level exams for B.Ed, some of them are below:
MAH BEd CET
IGNOU BED
BHU UET
IPU CET
DU B.ED
MP PRE BED
AP EDCET
UP BED JEE
Kindly check with your state / university
Success stories