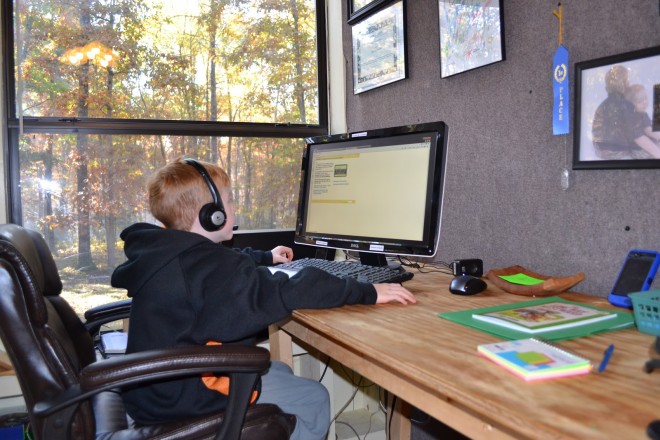 There are several Competitive examinations such as Bank PO/ MT/Clerical, Insurance (LIC), Civil Services: CSAT, UGC, B.Ed/M.Ed, NDA, CDS, AFCAT, TET, Railways, PSU, SSC, Police Department. Accordingly these bank exams are Conducted by the Institute of Banking Personnel Selection (I.B.P.S.) and commonly known as IBPS PO / MT examination or the Common Written Examination (CWE) PO / MT. It is the qualifying exam for Jobs in 19 public sector banks in India. The PO exam is conducted for Probationary Officer/ Management Trainee (MT) posts.
The exam pattern is such that it assess the aplicants on the parameters of Reasoning, English Language, Quantitative Apptitude, General Awareness and Computer Knowledge.  The marks allotted  are in the range of 50  to 40 marks, hence for the parameters of Reasoning, Quantitative Apptitude the marks allotted to each is 50. Similarly for the General Awareness and  the English Lnaguage parameters the marks allotted are 40 each except for the Computer Knowledge Parameter the marks allotted are 20. The duration of the paper is 2hrs and the total marks for this examination is 200. The Reasoning, English Language, Quantitative Apptitude, General Awareness and Computer Knowledge parameters include questions that are Objective Type Multiple Choice Questions. If you are looking for tips to prepare for the IBPS PO exam, then you have come to the right place. Here are a few tips that aspirants can avail of.
Tip 1. Reasoning: the reasoning section consists of questions based on logical, analytical and critical reasoning therefore they are framed accordingly. So whenever you read a passage don't forget to put on your thinking cap and ask your W/ H questions as often as possible. Students need to practice difficult reasoning puzzles from mock papers and books on reasoning. Solving puzzles from popular puzzle books available in bookstores will also help. Focus on lengthy puzzles on distribution involving lots of variables. You need to practice problem figures and mirror images.The section on Decision Making can be best practiced by going through the mock IBPS PO papers.
Tip 2. English Language and Composition: this section assess the applicants command over the English language. As this is a language naturally the grammar and comprehension skills are tested. The questions comprise of analogies, synonyms and antonyms, match the list, idioms, one word for many, fill in the blanks and identifying the various Figures of Speech which is a task for applicants.
Grammar: A useful tool to improve your language skills is by referring to Wren & Martin. This book is a perfect guide for improving your grammar as well as your comprehension skills because it has exercises and examples for each topic. It also comes with a Key that you can use to verify if your answers are correct.
Reading and Comprehension: you need to grab a copy of the Wren & Martin as soon as possible as it has very good examples for improving your comprehension skills. It has sample passages that contain questions on most of the aspects covered in the English section.
Build your Vocabulary: in order to improve your writing skills you need to have a good vocabulary because Précis or summary writing involves making use of few words to portray an elaborated idea or points discussed without changing the meaning in a concise manner. At such times you need to know words that can be used to portary many points or ideas, hence a good vocabulary is a must. Therefore make sure you refer to a dictionary and a thesaurus when you come across a word you do not understand. 
Keep both a Dictionary and a Thesaurus with you: you can start by maintaining a diary or a book where you can jot down words that you are unfamiliar with as you read. Ensure that you have a dictionary and a thesaurus beside you at all times in any form you are comfortable with either in print, online, software.  Look up words that you don't  understand and explore them by following the points listed below:
Note Down the Words or Phrases used
Try to use it in a sentence the same day
Look for the Prefixes (un, in) and Suffixes (al, ion, ness)
Explore the verb, noun, adjective and adverb forms
Find Antonyms and Synonyms
Pay attention to the pronunciations of words given beside the  word
Access an online dictionary and hear the pronunciation of the word  from the speakers
Practice the 4 Core skills: if you practice these four skills namely Reading, Writing, Speaking and Listening then you will be able to gain that confidence. You need to read English books and  newspapers, listen to English news and watch English sitcoms, movies with english subtitles if possible,  converse with people who have a good command over the English language are some tips that will help you to gain confidence and develop a good command over the English Language. You can visit www.careerfutura.com for Ways to Improve English Vocabulary and Tips to Improve English for more tips.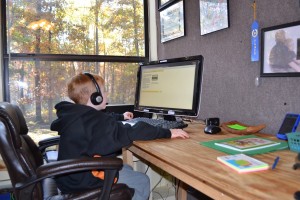 Tip 3. Quantitative Ability: as the name suggests, this section deals with mathematical operations therefore your basics should be strong. The range of topics that are covered are Coding and Decoding, Syllogisms, Venn Diagrams, Number Series, Work, Time, Speed and Distance problems, Profit and Loss, Ratios, fractions, Simple Interest, Compound Interest, Average, Mensuration, Partnership, Bar Graphs and Pia Charts and Probability. Therefore it is essential to practice as many problems as you can to  get acquainted with the types, formulas and form shortcuts for the same. 
Tip 4. General Awareness: to be able to crack this section, your knowledge about the recent happenings in India and its surrounding Countries is important. Since this is a Banking examination it is obvious that you need to be familiar with the Banking terminologies, so it is preferable to focus on topics such as Ministers and Portfolios, Abbrevations, Top News in Business, Sports, Culture and Entertainment, Prominent Committees and their Heads, Bank rates, Rapo rateand reserve rapo rate, marginal standing facilities, GDP and RBI related questions, budget pertinate terms, interim and main budget, Indian ecaonomy (basic structure), Agriculture and it's fact file, Rural Developmnnt reforem, various revolutions, Poverty and unemploymentAlleviation schemes (YOJANA) by governnment,Major projects and India's leading Sectors and Organizations, Banking Histories (establishments and nationalizations), Important National and International celebrations and dates, currency names, Country names or symboles, awards and honours (Licterature, Sports, Service and Films) and current affairs (December 2012 – October 2013). Here are some other tips:
Reading newspapers, magazines (past issues from January 2012), journals, business and real estate suppliments in newspapers
visit  Business and Reasl Estate websites
watch Educational channels that will boost your general knowledge
to improve your knowledge of India visit www.india.gov.in as it has information about the latest happenings in the country
pay attention to the main events in the corporate world
information about organizations /associations like the UN and its associate agencies such as ASEAN , SAARC , NATO , BRICS etc.
knowledge about the stocks and GK questions like countries, capitals, currencies, inventions and discoveries in science.
Tip 5. Computers: to crack this section a basic knowledge of Computers will suffice. You need to familiarise yourself with computer terminology. The topics that will be covered in this section are computer parts and their functions, basic internet and email control, MS.Office package (Word, Excel, Power Point etc.) Popular Software names and their usage, E – commerce, Computer Network. There may be theoretical and application based questions, Internet.
Tip 6. Practice: it is essential that students refer to previous years question papers and rely on mock tests, as this will make them familiar with the paper pattern and will give them an idea about the type of questions asked. Thus, students are better prepared for the examination.
Tip 7. Join Coaching classes: this will ensure that students practice regularly and are better prepared because they can resolve the queries that they might have about a particular topic.
Tip 8. Health Matters: it is important to ensure that you get enough rest, eat a balanced diet and most importantly exercise. It is important that you sleep in time, eat properly and exercise, if you wish to perform well in the examinations because both the body and the mind need to rest to function to its maximum potential.
Following these simple tips will assist you in your preparation for the IBPS CWE PO / MT examinations.