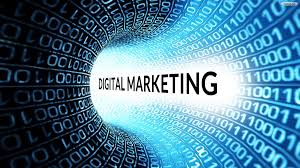 India is emerging as a digital outsourcing hub for diverse services including online advertising, social media and website design. About 1.5 lakh jobs are expected to be created in the digital marketing space within a couple of years as more companies tap the Internet and the social media platform to bolster business, say HR experts.
Explore new career option Digital marketing - Going by estimates, around 25,000 new job opportunities are likely this year itself in digital marketing space. The rising demand is also spurred by increased use of the Internet and mobile phones besides fast growing e-commerce businesses.
What is Digital marketing?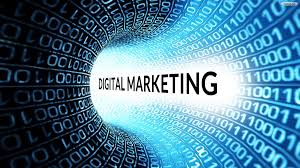 It is the promotion of products or brands via one or more forms of electronic media. For example, advertising mediums that might be used as part of the digital marketing strategy of a business could include promotional efforts made via the Internet, social media, mobile phones and electronic billboards, as well as via digital and television and radio channels.
However, the availability of talent is less than demand. "Almost every single brand has put in place a digital marketing strategy and are struggling to hire people to execute the same," Trivone Digital Services Founder & CEO L Subramanyam said.
Reflecting similar sentiments, CareerBuilder India MD Premlesh Machama said there is a dearth of skilled and experienced professionals for digital marketing.
If you are interested in this filed some good courses for you -
NIIT which offer learning and knowledge solutions across 38 countries, has 4 different Diploma Programs
Professional Diploma in Digital Marketing
Professional Diploma in Mobile Marketing
Professional Diploma in Social Media Marketing
Professional Diploma in Search Marketing
Another good course is offered by Google.  It says – As the digital marketing landscape continues to grow at a rapid pace, marketers are faced with new challenges and opportunities within this digital age.
The Digital Marketing Course is an initiative designed to educate students in the area of Digital Marketing.
The Future of Digital Marketing
According to MeraJob India CEO Pallav Sinha said, India is also becoming a potential outsourcing hub for digital marketing services, with many entities taking up projects from clients in the United States, Canada and the United Kingdom.
Unison International MD Udit Mittal said the requirement for more skilled and efficient digital marketing professionals is rising at an exponential level. Among the business areas, e-commerce is turning to be a major recruiter of digital marketing professionals.
Lighthouse Partners Managing Partner Rajiv Burman said the digital space offers opportunities to professionals working in marketing departments of corporate as well as fresh graduates.
Echoing similar views, Advaiya Solutions' Founder and CEO Manish Godha said growth of digital marketing segment is very promising and would create many job opportunities. "Other areas for digital marketing growth include social marketing, content creation and management, search marketing, email marketing, analytics and video production," he added.
What you can expect money wise?
As per Randstad India estimates, the starting salary for digital marketing professionals is in the range of Rs 4.5-5.5 lakh. Please check with the company for experience and educational qualifications.
Source: Economic Times and  http://www.businessdictionary.com/definition/digital-marketing.html