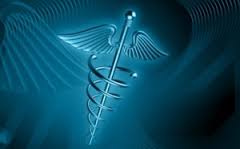 In my career guidance session, sometimes the student and their parents ask me "can you tell us some unknown or not commonly followed career path?"
If you happen to be one of them here is one of the not so commonly followed career path – Aerospace Medicine!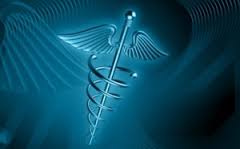 Surprised! I am sure most of you have heard of Aerospace or Aviation Engineering but I am sure very few are aware of Aerospace Medicine or Aviation Medicine as a career path. This is an upcoming hot career in India! Though India is not new to this career path, The Institute of Aerospace Medicine is almost 6 decades old Institute at Bangalore, providing PG courses in Aerospace Medicine or Aviation Medicine. 
New career path Study Aerospace Medicine - What is Aviation Medicine?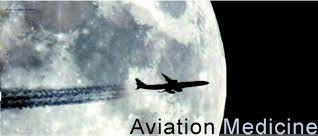 Aviation Medicine is a medical specialty which combines aspects of preventive, occupational, environmental and clinical medicine with the physiology and psychology of man in flight. It is concerned with the health and safety of those who fly, crew and passengers, as well as the selection and performance of those who hold aviation licenses.
Aviation can contribute to the rapid dissemination of communicable diseases – almost any city can be reached within 24 hours. Passenger numbers are significantly reduced by public health emergencies, reducing income to national economies well as to airline and supporting companies. Aviation Medicine contributes to the mitigation and management of such health risks and other public health events, such as radio nuclear and chemical accidents.
The Aviation Medicine Section works in close collaboration with UN agencies like the World Health Organization (WHO) as well as international non-governmental organizations such as International Air Transport Association (IATA)and Airport Council International (ACI) It also cooperates and consults with the Chief Medical Officers of civil aviation authorities around the world and the Medical Directors of airline companies.
How to enter into this career?
Institute of Aerospace Medicine Indian Air Force Bangalore, Karnataka offers this course at PG level. It is affiliated to Rajiv Gandhi University of Health Sciences. The course is of three years' duration and is interdisciplinary, taking inputs from diverse fields such as medicine, physiology, psychology, biophysics, and bioengineering. The course has a mix of research and clinical training.
The qualifications required are MBBS with minimum 55 per cent marks and registration with the State Medical Council. The Institute is open to civilian students and service medical officers from the Army, Navy and Air Force. Admission is based on an all-India written entrance examination (multiple-choice type) followed by an interview for selected candidates.
Future Scope
Aerospace Medicine In India: Next Fifty Years Perspective
The practice of Aerospace Medicine fifty years hence would have its roots in the practice of Aerospace Medicine as it stands today. It would widen in scope over the years and may require prop- roots or other ways of sustenance. The practice of Aerospace Medicine could be envisaged in the following broad categories.
a)      Military Aerospace Medicine
b)      Operational Aerospace Medicine
c)       Clinical Aerospace Medicine
d)      Civil Aerospace Medicine
e)      Space Medicine
f)       Interplanetary & Space station Aerospace Medicine
g)      Emergency Aerospace Medicine
h)      Aerospace Medicine Research & Development
i)        Geriatric Aerospace Medicine & Gerontological aspects of aerospace workers
j)        Industrial Aerospace Medicine
For more details click here National Databases of Indian Medical Journals
Source: http://www.icao.int/safety/aviation-medicine/Pages/desc.aspx and The Hindu