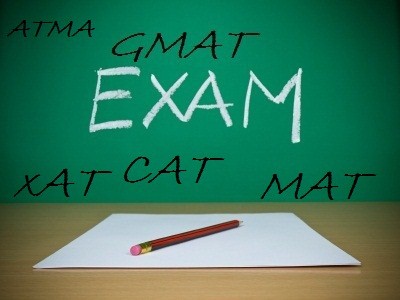 Most students wishing to pursue a career in the Management field encounter similar problems as their competitors. Most Management aspirants are required to appear for various entrances, Group discussion also known as GD and need to clear the Personnel Interview or popularly known as PI. Before getting selected for admissions into the various management courses offered in renowned B – Schools. Due to the number of entrances that are available, deciding upon the entrance exam that the aspirants will benefit from is a puzzling task. Especially, since most students wish to obtain admission in to a course and college of their choice. Making an important decision like which entrance exam to opt for is difficult as it is the very first step to achieving a promising career.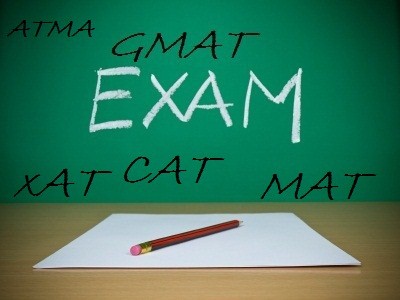 There are several management entrance examinations that are held at a National and Regional level and others that are Institute specific. Most students have to narrow down on entrances from among the CAT, XAT, SNAP, JMET, MH-CET, CMAT, MAT, IBSAT, IRMA, NMAT, IIFT, ATMA, TISS, TAPMI, MICAT, ICET, KMAT, TANCET, GCET, RMAT, HPCMAT, PGCET, JEMAT, KIITEE, MP- MET, VMAT and the list goes on. Hence it is difficult to choose which entrances will suite the student best. Therefore to make this decision a little easier here are a few steps that students can use to ease their decision making process. Know the steps for How to Choose an MBA Entrance Exam?
Step 1. Location: this is an important step and should be addressed first because only after you have decided on the place where you wish to study further will you be able to make a decision about the entrance exam and the institute.
Step 2.Choose a College: before you decide upon an Entrance examination you need to narrow down on the institutes that you wish to pursue the prescribed course.
Step 3. Gather information: once you have narrowed down on the colleges you now need to gather information about the college. You need to find out the various entrance examinations that the college or institute accepts for admissions into their various management courses which can be found in the eligibility criteria.
Step 4. Verify the Information: once you gather the information it is also important to verify the information you've got, to prevent problems from arising. Students should verify that the college or institute accepts the entrance exam that they have mentioned in the eligibility criteria.
Step 5. Institute Specific Entrances: if you have chosen an institute that conducts its own entrance exam then it is probably a private one. Hence, it becomes mandatory to qualify the institute specific entrance if they have specified the entrance in the eligibility criteria.
Step 6. Entrance Exam: for those students who have picked common institutes that accept various entrances, you need to pick the entrance accordingly. These students are better off choosing an entrance exam that most institutes accept for admissions. This will give you multiple institutes to choose from, thus increasing you chances of obtaining admissions in to colleges and courses of your interest.
Step 7. Go for Popular Ones: these are generally entrances that give students more institutes to apply to or are entrances that are a one way ticket to various renowned B – schools. To name a few XAT, MAT, CAT, SNAP, CMAT, IBSAT, MICAT, NMAT, IIFT, ATMA, VMAT are currently the popular ones and is to the best of the author's knowledge.
Step 8. Be Realistic: it is absolutely important that students are realistic when narrowing down on colleges. Choosing colleges that give them slim chances of obtaining admissions isn't a wise choice as you are making it harder for you to gain admission into courses and colleges that you desire.
If you have followed these steps honestly then you decision about an entrance exam should be simple. Also keep in mind that "if one door closes, another one opens". So try not to limit your options for colleges by opting for entrances that are accepted by multiple institutes and know that even if you do not get the college that you desire doesn't mean that it is the end. Rather look for institutes that meet your entrance scores and start your journey. Although it may be a struggle at first know that in time and if it is the right time things will get better. As you would have increased your knowledge and the chance of success would be higher.