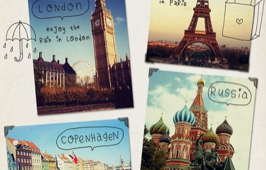 Many graduating high school seniors are of the view that a break from the usual grind of schoolwork and assessments is the best thing to do as it will refresh them and clear their mind. A gap year or as it is popularly known as "time off", can be defined as a considerable amount of time spent engaging in outside schoolwork activities. It can be either a short-term break ranging from 4 to 6 months or a long-term one ranging from 1 to 2 years at a stretch. Taking breaks after graduation is preferable and more so after post graduation as students are usually exhausted around this time.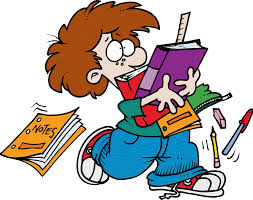 Sometimes a break is required to refresh and energize you, to prepare you for another round of "highway of intellectual growth". "A gap year post-college and pre -"real life," one that is dedicated to exploring and giving back to the world before venturing off on a chosen career, would be far more beneficial to the student and community as a whole (Nick Plett).
Therefore if you wish to take a yearlong break then the "right time is after college and before the rest of your life begins." – Nick Plett. Taking breaks has its advantages, it leaves you with ample amount of time to figure out your life, clear your mind, give you an insight into yourself, helps you realise your dreams and builds your confidence. It is the perfect time for anyone unsure of which career to pursue and to gather up funds to pursue a career once decided upon. Aside from this it is the perfect opportunity to do some soul-searching or engage in activities that you've always wanted to and develop it or pursue hobbies.
Amid your soul-searching, if you stumble upon an activity that interest's you then you should go with that. Should it be a hobby than pursue it. The best option that you can begin with on your break from further education is to pursue a hobby that you like. If you are one of these individuals, then here are some inspiring gap year ideas for you.
 

If you love writing, start writing a blog regularly or even for a local newspaper
If you are into music, get in touch with some local musicians and hone your musical side
Take up a job to make some money and to indulge in some sort of activity per say. Some benefits are listed out.
You acquire skills that will add to your resume
You gain work experience and exposure to interacting with clients or customers
You earn a salary
Your self-confidence improves
If you are taking a yearlong break, find a job for 6 months that pays you adequately.
Save a handsome amount, to make a trip to a place you haven't discovered and stay there for a month like a local.
Try your hand at some photography
Be a traveler on foot with no reservations, further benefits of travelling are listed.
You get to see amazing new places
You can learn about new cultures
You acquire skills in problem solving and budgeting
You get a chance to learn a new language
A month away from the everyday faces and places, is a brilliant way to break the monotony of your life.
Do some volunteer work by working for a cause at a community center or in a NGO. Acquire people and communication skills. Some benefits are:
You get to interact with people from different walks of life
You improve on your communication skills
You can learn a new language by volunteering overseas
It makes you aware of the real world
Acquire an internship in a field related to your interest area
Teach English at Asian and African countries or teach under privileged students in your own locality
If you are passionate about skiing, do some volunteer work at a ski resort
Help students improve their mathematical abilities
passionate about pets volunteer at a shelter in your locality
Work as a volunteer at an orphanage and help improve their standard of living and learn from them along the way. You will be surprised at what you learn and it will give you a sense of satisfaction you wouldn't have felt otherwise.
If you are looking to do something in psychology volunteer at a school for special students or the differently abled. You will be amazed at what you learn. The satisfaction you feel will be worthed nonetheless.
Step out of your comfort zone and do something that you've never done before. All the while improving yourself in areas listed.
You get a chance to grow as an individual
You can discover your true potential
You get a chance to move out of your comfort zone and open your mind to new possibilities
Learn a foreign language that you've always wanted to learn or develop your skill.
Join workshops to acquire skills, such as painting, photography, origami, sculpting, etc.
Learn a new sport that you've always loved
Use this as an opportunity to overcome your fears and phobias
If you're an adventure freak than these ideas will be of particular interest to you:
Go for whitewater rafting in the Grand Canyon National Park, Arizona
Experience the thrill of snorkeling and kayaking in Hawaii
Enjoy snorkeling and kayaking in Thailand
Swim with killer whales in Norway
Try bungee jumping at the Verzasca Dam in Switzerland, famous for the world's tallest bungee jump at 220 m.
Head to Florianópolis in Brazil or Encinitas in California to surf with the waves
Amidst your activities take out time to reflect back on all you've learnt and think about whether or not you wish to get back to the full-time college lifestyle and plan accordingly. If you do plan to get back in to the college routine groove you will also have gained some new contacts for a possible job opening; once you are done with your education. A well planned gap year filled with skills will open doors to opportunities you may not have thought of initially and lots more; that combined with your experiences all of it adds up to a good resume and a perfect candidate for the job! So if a break is what you need for whatever may be the reason take it or you may risk loosing such an opportunity. Needless to say ensure that the gap year is spent diligently. Make sure that the activities you engage in teaches you new skills and gives you exposure to new experiences. This amounts to life lessons being learnt well and en route learn about life itself, through overwhelming interactions with people. All the very best!