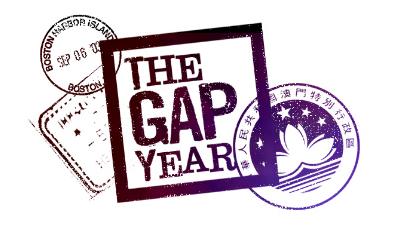 Entrance exams, recommendation letters, college projects, late nights before exams and months of sleep deprivation in college students, are enough reasons to contemplate taking a break from college. After spending four consecutive years in college for graduating, the mental load can be quite taxing. These are probably the primary reasons to go on a break. Although a break allows the mind to see different things, learn new lessons, relax, refresh and rejuvenate itself, if not made use of effectively can be disastrous. Today, there isn't a stigma attached to taking time off from college as compared to a few years down the line, when it was considered a 'slacker's thing to do'.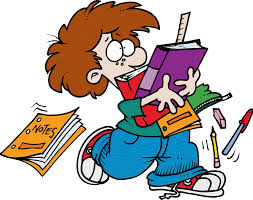 Even though a break has its benefits it also has its drawbacks. So, if you feel the need to take a break from college; it is time to take in to consideration a few important aspects. Before you decide to take a break from college, wait a moment and take time to analyses your reasons to take a break and to identify the pros and cons of your decision. Because once you make a choice there is no turning back. Though deciding on whether or not to take a break right now seems to be of little importance, trust me when I say it isn't. It is as important as deciding on which career path to take. Your decision to take a break will have an impact on your career choice in the future nonetheless. If you choose to do so, do so wisely. A little advice and research can prevent difficult circumstances from affecting your future.
Hence an article on the guidelines for taking a break from college seems to be the right way to go. Before you decide on taking a break from college there are a few things that you need to evaluate such as the reasons to take a break, analyze how you stand to benefit from them or rather get affected instead.
Identify the signs
Most students generally tend to overlook signs that can aid their decision to take a break. So here are some signs to tell you it is probably time to take a break.
If your grades are in extreme state of misery

If you are unhappy with a particular course

If the faculty is not what you had expected

If the stress is just beyond your control

If you absolutely can't manage things and everything is out of control
Take Advice
Discuss with parents, consult the college counsellor or a professor and find out about the aspects listed.
 Find out the ways in which you can gain control over the tasks that need to be done
Gather as much information as you can on taking a break

Find out what are your options if you go on a break

Find out their perspective on taking a break and its pro and cons

Prepare for the worst-case scenario by having a back up plan in place

Find out if it will affect your career in any way

Find out what you can do while you are on your break. So that your chances of having a career is not restricted.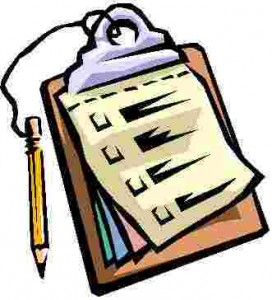 Evaluate and filter your reasons
Although giving entrance exams, preparing recommendation letters, college projects, late nights before exams and months of sleep deprivation are reason enough for this decision they aren't appropriate ones. For instance if you decide to take time off to prepare for an entrance exam it is reason enough for a break.
Do you really need it?
Once you have gather enough information about taking breaks, its pros and cons, have evaluated and filtered your reasons for a break, you then need to evaluate whether you really need one. But if you have a semester pending, it is preferable if you complete it first and then take a break. Because a pending semester will affect your peace of mind as you will be constantly thinking about all the things that need to be done.
What Next?
You then need to decide on whether you want a sort term break or a long-term break. But before that you need to understand what is meant by these terms. A short-term break is one that lasts for 2 to 6 months while the latter lasts for a year. Nevertheless, in either case you have ample of time to do some soul-searching.
 It will give you enough of time to think things through

You will gain an insight into yourself

You will realise your strengths and weaknesses

You can then work on your weakness while developing you strengths

You will be able to figure out what you want to do with your life

It will help you realise who you want to be
How to take a break?
If you have identified with the signs listed earlier then here is what you can do.
 Consult with the counsellor at your college
Find out details about obtaining a leave of absence

Follow the procedure to take a leave of absence
How to Break the News?
Even though taking a break from college is no more a big deal, sometimes overly competitive friends and the unending concerns of parents can affect your decision to take a break. Needless to say that their reactions should not alter your decision. You need to have valid reasons to support your decision and explain your views to the people concerned.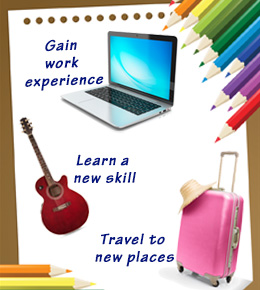 The next Best Thing
During you soul-searching, if you stumble upon an activity that interest's you then you should go with that. Should it be a hobby than pursue it. The best option that you can begin with on your break from further education is to pursue a hobby that you like. Some ideas to get you started are listed.
 If you love writing, start writing a blog regularly or even a local newspaper

If you are into music, get in touch with some local musicians and hone your musical side

Take up a job to make some money and to indulge in some sort of activity per say

If you are taking a yearlong break, find a job for 6 months that pays you adequately.

Save a handsome amount, to make a trip to a place you haven't discovered and stay there for a month like a local.

Try your hand at some photography, or just be a traveler on foot with no reservations.

A month away from the everyday faces and places, is a brilliant way to break the monotony of your life.
By following these simple guidelines you can be assured that your decision was right. As it is said, "The biggest mistake that one can make, is not having enough information". "So put in that extra effort, though it may take a while, be assured that the decision made is right." For information about hobbies, extracurricular activities and more visit www.careerfutura.com.