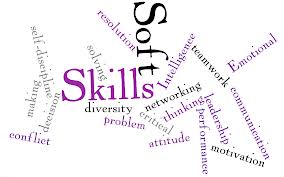 I'm sure that we are all familiar with the term Soft Skills, but can we honestly say that we know exactly what they are? Or are we unclear about what soft skills comprise of. If you have identified with these statements, then it is time to clarify what is meant by soft skills, what the soft skills are and the skill types if any. But if you are wondering how you are going to benefit, then reading ahead will be an eye opener as it will clear all the doubts that you may have about Soft Skills per say.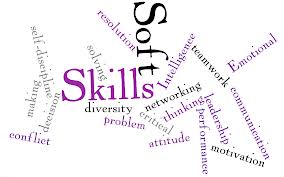 When individuals seek employment there are two types of skills that have a bearing on the success of an individual. The first type is called Hard Skills while the Second type is Soft Skills which we have so often heard off. The first type usually develops while we are in school. Hard skills generally include what is taught by our teachers such as reading, writing, science, mathematics and others. Put simply hard skills are our academic skills, experience and the level of expertise we have developed.
As far as the term soft skills goes it includes communication, interpersonal, personal grooming, leadership, influencing, creativity and professional skills at a broader level. Simply speaking soft skills are traits and habits of an individual which are commonly sought by employers. Hard skills are equally important in comparison to soft skills because these skills also help individuals to perform well at a job.
Based on these broader levels of Soft Skills i.e. communication, interpersonal, personal grooming, leadership, influencing, creativity and professional skills is a list of Soft skills that are included under these headings, with respect to the various job profiles that require these skills:
1. Communication Skills – includes verbal communication, body language, physical communication, writing, dictionary usage, storytelling, visual communication, humor, quick wittedness, listening and presentation skills, public speaking and interviewing skills.
2. Leadership Skills – comprise of team building, strategic planning, coaching, mentor, delegation, dispute resolution, diplomacy, giving feedback, managing difficult conversations, decision making performance management, supervising, managing,  manager management, talent management, managing remote teams, managing virtual teams and crisis management skills.
3. Influencing Skills – include skills such as facilitation, inspiring, persuasion, negotiation, motivating and collaborating.
4. Interpersonal Skills – are networking, interpersonal relationships, dealing with difficult people, conflict resolution, personal branding and tackling office politics skills.
5. Personal Skills / personal grooming – include emotional intelligence (the ability to deal with ones feelings and to be able to sympathize with the feelings of others), self awareness, emotion management, stress management, tolerance of change and uncertainty, taking criticism, self confidence, adaptability, resilience, assertiveness, competitiveness, self leadership, self assessment, work – life balance, friendliness, enthusiasm and empathy skills.
6. Creativity skills – problem solving, critical thinking, innovation, troubleshooting, design sense and artistic sense skills.
7. Professional Skills – organization planning, scheduling, time management, meeting management, technology savvy (computer skills such as efficiency in M.S. Office namely excel, word, power point, typing speed i.e. 40 words per minute and working in multiple files), technology trend awareness, business trend awareness, research, business etiquette, business ethics, diversity awareness, disability awareness, intercultural competence, training, train and trainer, process improvement, knowledge management, writing reports and proposals, customer service and entrepreneurial thinking skills.
Some of these skills can be developed either in school while the other skills can be developed in the corporate world. Hard skills are developed in school and some of the soft skills can be developed in school or in college, if they choose to focus on developing soft skills of their students along with the development of hard skills. Apart from this both hard skills and soft skills go hand in hand for an individual to succeed in the corporate world. Therefore perfecting both these skills is of equal importance.