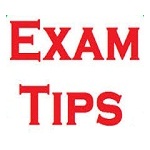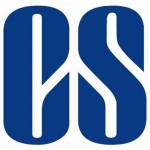 Students who wish to pursue a career as a Company Secretary are required to give the C.S. examination for admission into this course. Like other entrance examinations, students tend to be anxious and excited before the examinations. It is no wonder that students look of tips to help them clear the C.S. examination. The C.S. examination is conducted by the Institute of Company Secretaries of India (ICSI).  To ease the students anxiousness and excitement here are a few tips.
Tip 1 Know your examination: it is important for students to have complete information regarding the examination as it enables them to prepare well. The program is divided into 3 parts namely:
Foundation Program: The subjects studied in the Foundation Program are 1. English and Business Communication (FCEBC), 2. Economics and Statistics, 3. Financial Accounting (FCFA) and 3. Elements of Business Laws and Management (FERBAM).
Executive Program: The Executive Program has 2 Modules that cover subjects like 1. General and Commercial Laws (IGCL), 2. Company Accounts and Cost & Management Accounting (ICA&CMA) and 3. Tax Laws (ITL) are the subjects covered in Module 1 while module 2 covers subjects like 1. Company Law (ICL), 2. Economic, Labour Laws and 3. Securities Laws and Compliances.
Final Program: this section is divided into 4 Modules covering subjects like 1. Company Secretarial Practice and 2. Drafting, Appearances and Pleadings are covered in Module I. Module II comprises of 1. Financial, Treasury and Forex Management and 2. Corporate Restructuring & Insolvency. Module III covers subjects like 1. Strategic Management, Alliances and International Trade and 2. Advanced Tax Laws and Practice. While Module IV comprises of subjects like1. Due Diligence and Corporate Compliance Management and 2. Governance, Business Ethics and Sustainability.
 After the Final Program the candidate is expected to undergo practical training.
Tip 2 Understand the Topics:  while studying it is important to understand the concepts instead of mugging up the matter. If the concepts are clear it will speed up the studying and students are most likely to remember the concepts later on.
Tip 3 Refer to previous years questions papers: it is important that students analyze them. This activity will give you an idea as to what types of questions are asked and from which topics. This will also help you to realize the important topics that come so that you can narrow down the topics if you don't have enough of time. It is preferable that you prepare all types topics if possible as this will give you a wide area of questions to pick.
Tip 4 Organize your thoughts: while studying applicants should make notes and highlight points that are important. Students should create flow charts or tree diagrams as and when appropriate as it will help them to organize their thoughts and thus ensure that you derive clarity about the topic studied.
Tip 5 Use all your senses: when studying it is important for students to ensure that make use of all the senses to register information.
Tip 6 Use Memory Improvement Techniques: some techniques that work, are repetition as the more a topic is studied the better you will remember it, discuss what you have learnt with friends because both you and your friend learn and the topic is better registered as you have discussed it and have understood the topic, clarify whatever doubts you have with your professor, use mnemonics as and when applicable.
Tip 7 Subject Specific tips: the subject Company Law is of the utmost importance as C.S.'s are expected to know this. Apart from this the Economic and Labour Laws are also important topics.
Tip 8 Create a Time Table: this is necessary as it will help students to prepare for the examination well. Since the portion is vast it becomes important for students to allot time to each topic if they wish to perform well.
Tip 9 Keep distractions away: it is important for students to not be distracted by social networking sites and phones when preparing for an exam.   
Tip 10 Take care of your health: this is more important as eating a balanced diet, getting enough rest and regular exercise is important for the body to function efficiently, so that you can perform to your optimum level.