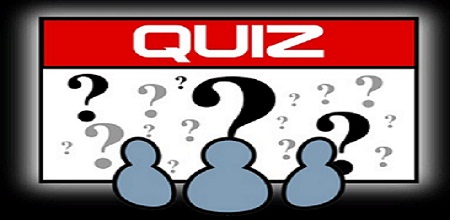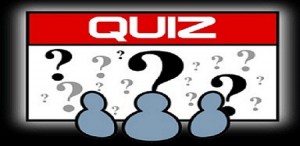 A quiz is a game which can also be called a mind sport wherein the players, either as individuals or in teams attempt to answer questions posed to them correctly, in order to win a prize. I'm sure that we are all familiar with popular quizzes like the Limca quiz or the Cadbury Bournvita Quiz Contest (BQC). These are but just a few examples of quiz competitions that are held. Over the years people have been fascinated by these quizzes which have been broad – casted on television sets. And are still watched and enjoyed by children and adults alike even today!
But how many of us are familiar with the prospect of quizzes and the objective. The objective of every Indian school quizzing competition is to encourage students to look beyond their textual knowledge and establish a relationship between theory and application of the learnt concepts. It is easier said than done nonetheless.  But most schools and colleges have gone further than that and have conducted quiz competitions. In the process they have figured out the various benefits of quiz competitions, so let's find out the same.
Besides quizzes can be conducted for different age groups and over varying cultures
Quizzes improve or expanding one's knowledge of things, either general or in specific area
Quizzes are designed to promote, a fun way to study and in the process help improve one's general knowledge
Quiz competitions enables students to think from different angles or simply 'to think out of the box'
It promotes a healthy debate amongst participants in order to learn from each other
Quiz competitions are used in Schools and Universities to aid in language development and in particular subject areas of study
Some educational institutes use it as a brief assessment or tool to measure the growth in the knowledge, abilities and / or skills of their pupils either on a general level or restricted to specific fields for instance, science, maths etc
Aiding in language development with the questions based in the language alone
Aiding in the team building process
Being fun to participate in but with a competitive element
Provoking discussion and healthy debate amongst participating players / teams
Aiding to relieve the tension of the daily work routine
Promoting group harmony, whether in organisations, schools or just a group of friends
Making new friends, from different cultures at times
Likewise spelling bees improve the student's spellings and vocabulary
Quiz competitions even help build the student's soft skills
Well now that you know the benefits of quiz competitions, it is probable time to encourage your child to participate in quiz competitions or spelling bees. If you wish your child to develop and improve their skills, that will give them an edge over their competitors.