Career in Bachelor in Foreign Trade
Foreign trade is the import of goods and services to home country and export of goods and services to foreign country. It is beneficial for all countries.  It helps to improve the economy of the country.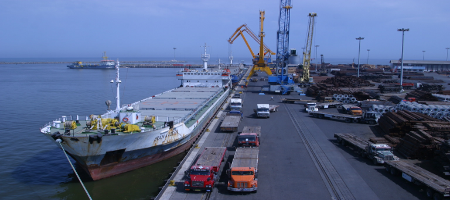 Key to Success
To be successful in foreign trade you must have/develop:
Persuasive ability
Knowledge of foreign language
Strong in Mathematics
Ability to handle pressure
Ability to handle deadlines
A keen aptitude for business
Scope and Opportunities
There is a great demand of foreign trade professionals in the companies that have sister company in other foreign nations. As every company wants that there business should grow and for tie-ups they are looking for foreign companies, they would like somebody with this kind of qualification for different functions. Even the government is  also interested in international markets. India is the good market for all countries, hence Indian companies also needs foreign trade professionals to increase the business. Enormous opportunities are available in teaching and research.
Lifestyle & Social Status
Long working hours
Indoor as well as outdoor work
Job Profile
Analyze the international market
Understand the modern trend in the foreign country
Understand the need of foreign country
Track the exchange of goods and services between nations
Develop contact with buyers and procurement personnel
Develop  and implement all compliant processes and procedures for all import and export activities
Monitor the performance of exports and provide suitable suggestions as per the economic condition of other nation
Set up business missions for clients
Provide quality trade to client
 Skill Sets
Good Communication Skills
Analytical Skills
Professional  Skills
Presentation Skills
Work Value
Hard Work
Team Spirit
Achievement
Perfection
Current Job Scenario
Trainee gets Rs. 2-4 lakh per annum, while manager can expect Rs. 10-20 lakh per annum.
Top Recruiters   
IT companies
Banks
Oil companies
Course Synopsis
| | | |
| --- | --- | --- |
| Course Options | BFT (Bachelor of Foreign Trade) | Master in International Trade |
| Academic Eligibility | 10+2 with at least 45% marks | Any graduate |
| Fees | Rs. 60K to Rs. 70K per annum | Rs. 1.5lakhs to Rs. 2Lakhs per annum |
| Expenditure in Metro and Tier-1 | Rs. 2lakhs to Rs. 2.5lakhs | Rs. 2lakhs to Rs. 2.5lakhs |
| Expenditure in Tier-2 | Rs. 1.75lakhs to Rs. 2lakhs | Rs. 1.75lakhs to Rs. 2lakhs |
| Duration | 3 year | 2 year |
| Mode | Regular / Part time | Regular |
| Approved | AICTE | AICTE |
| Affiliation | Respective University | Respective University |
| Specialization | NA | NA |
| Entrance Exam | Yes | Yes |
Career Prospect
Banking
Accountant
International business field
Marketing executive
Entrance Exam
Success Stories