Career in BCA
"Bachelor of Computer Applications (BCA) is an undergraduate academic degree in computer applications awarded in India after completion of a three-year course. It is a 3-year (six semesters) undergraduate program.
BCA graduates work as software developers in companies". It gives insight to enter in the IT industry at various levels.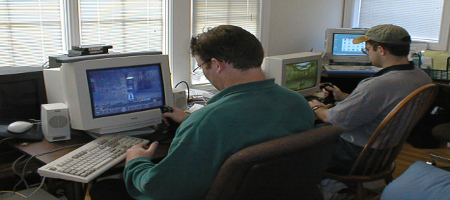 Key to Success
To be successful in Computer Application you should have/ develop:
Flexibility and willingness to learn new things, technologies and adopt new methods of work
Logical thinking about the usage of computers in different areas
Accuracy
Scope and Opportunities
With the growth of IT industry there is great demand for computer graduates in every sector. After completing a three year undergraduate program in BCA one can go for post graduate program MCA. This opens great opportunities in software development and testing. You can start up in India gain some experience and then try for opportunities abroad. This career has now gained importance as students from any stream after 12th can pursue this degree.
Lifestyle & Social Status
May require working at odd hours to match international timings.
Must be prepared to work till late in the evening and even on weekends.
Pressure to complete tasks within deadlines
Job Profile
System analysts: They are involved in to the process of purchasing the hardware, software, installation of the computer systems and software. They are even responsible for the maintenance of the hardware, researching the organizational procedures and planning their computerization
Technical writers: They are involved in writing manuals for computers
E-commerce:  They can assist in website development for commercial purpose, website maintenance, resolving  e-commerce related security issues and building strong security platform
Webmasters: Webmasters manages websites configuration, setting up of the website, its ranking, development and also take care of the security,  create firewalls against the hackers and stalkers
Networking: To design network connectivity, LAN connections, implementation of support system, servicing and management. Taking care of firewall and security complications.
Computer education: They are responsible for running computer literacy program for students, parents, professionals, end users and spreading awareness of advanced computer technology.
Art Director, Game Design - An Art game designing art director is responsible for end to end activities of a game designing, starting from protection, usability testing, players two way interaction, GUI, and game environment.
Skill Sets
Excellent communication skills
Logical Skills
Analytical Skills
Work Value
Dedication
Commitment
organizing
planning
co-ordination
teamwork
flexibility
Current Job Scenario
These professionals are entitled to good salaries and incentives. The salaries vary from job to job and depend on the level of qualification and performance. In the field of information technology, a beginner easily gets a salary between Rs. 8000-Rs12000 per month. With higher qualification and more experience, one can earn as much as Rs 30000 per month. This field also provides international platforms in ways of abroad postings and on job sites.
Top Recruiters
Casio India Company
Acer India (PVT) Ltd
CMC Limited
Hewlett-Packard India
Course Synopsis
Course Options

BCA

MCA

Academic Eligibility
10+2 any stream aggregate 55%
BCA + entrance
Fees
Rs. 35k Per Annum
Rs. 45k Per Annum
Expenditure in Metro and Tier-1
Rs. 2 lakhs to Rs. 2.5 lakhs
Rs. 2 lakhs to Rs. 2.5 lakhs
Expenditure in Tier-2
Rs. 1.75 lakhs to Rs. 2lakhs
Rs. 1.75 lakhs to Rs. 2 lakhs
Duration
3Years
3Years
Mode
regular
regular
Approved
UGC
UGC
Affiliation
Respective University
Respective University
Specialization
Entrance Exam
Career Prospect:
C++ programmers
C programmers
CODER
Code generator
Java programmer
Software analyst
Software tester
Entrance Exam
There is no national level exam for BCA
All Entrance exams are state or institute level ; some of the institute level exams for BCA course are as follows:
Symbiosis Entrance Test
IPU CET
Success Stories