Packaging
Today everything that we use needs packaging. Packaging is the art or process of
packing the box or wrapping and protecting the product for storage offered for sale to attract customers. A packaging technologist chooses the right material used for making packages in order to preserve and grow the production as having enough knowledge of chemical and mechanical engineering.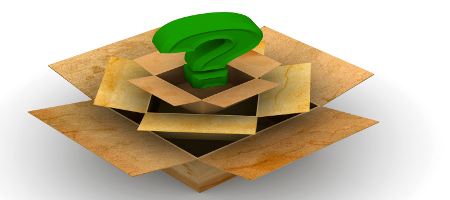 Key to Success
To be successful in packaging you need to have or develop:
  creativity
  An eye for detail
 Scope and opportunities
Packaging encloses disciplines from science and engineering and widely in printing, graphic design and marketing. Packagers who have the art of packaging, presentation, the designing or wrapping, ability to attract customers are in great demand. One can take courses in Packaging Technology after graduating in chemistry, food sciences, engineering, microbiology, electronics and related studies.
One can get employed in the government, food, medicine and goods packing sector. Transportation sector also has a great demand for packing.
Lifestyle & Social Status
Opportunity to work anywhere in the world.
Long working hours in any and every weather condition.
Working in the dockyard.
Job Profile
Monitor the use of preservative in food packing sector
Packing products
Operate production line machinery (industrial cutters and heat skin pack)
 Assembly work
 Operate the labeling machine
 Packing products into boxes and onto cards
 Complete manual packing lists
Skill set
good management and team skills
manual dexterity
 Work Value
Hard Work
Responsibility
Flexible
Current Job Scenario
Initially packagers are paid between Rs.7, 000 to Rs.14, 000 PM and the pay package increases with the growing experience and knowledge.
 Top Recruiters
Dabur
Hindustan Liver
ITC
Parle
Coca- Cola
Course Synopsis
| | |
| --- | --- |
| Course Options | P. G. diploma in Packaging |
| Academic Eligibility | Graduate in Science, Technology and Engineering and allied fields. |
|  Fees | Rs. 50K to Rs. 60K per annum |
| Expenditure in Metro and Tier-1 | Rs. 2lakhs to Rs. 2.5lakhs |
| Expenditure in Tier-2 | Rs. 1.75lakhs to Rs. 2lakhs |
| Duration | 2 Years |
| Mode | Fulltime |
| Entrance Exam | |
| Specialisation | |
| Education Loan | |
| Scholarships | |
 Career prospect
 

Warehouse packer

Warehouse picker
Warehouse associate
 Entrance Exam
Success stories