Photography
Photography is the art of creating a story through heart wrenching photographs.  Photography is a unique and creative medium to express array of emotions. The sharp gaze and insight of a photographer shapes the photograph.
As the communication network is touching new heights. It has become a matter of admiration; and adds great commercial value to photographers who are working with advertising and media and the fashion industry. This industry has paved way for digital photography and its wide scope; it has now become a profession with great commercial value.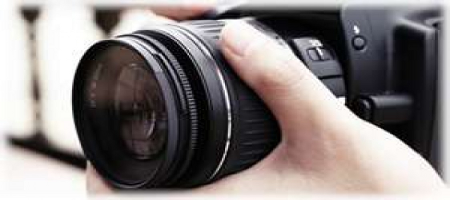 Key to Success
To be successful in Photography you should have/ develop:
  A keen, observant eye
  An intelligent, curious and perceptive mind
  Creativity
  Eye for detail
  Ability to work under pressure
Scope and Opportunities
Diversity of jobs in the field is seen, with highly specialized, technical work to jobs that require creativity and visual literacy.
Photographers can specialize in areas such as portrait, commercial and industrial, advertising, scientific, fashion, news, wildlife photography etc. Can be employ in a news papers, magazines, advertising agencies, government agencies, industrial houses or work as freelancers.
The government employs photographers on a regular pay scale to do general photography documentation, for covering day-to-day events and functions and for making photo features and captioning. Fashion photographers can find employment with fashion houses, designers, fashion journals and news papers.
Lifestyle & Social Status
Photographers usually do not work like fixed employees hence they are their own bosses, their time is up to them. Some photographers take their camera everywhere they go, even on vacations. If photography is a part of what you are, you will never feel like you are working and you will want to take many photos, no matter what location you may be in. Whether on duty or off duty.
Job Profile
A photographer can work in many available roles, the notable among them includes:
Press Photographers or photojournalists
Feature Photographers
Commercial (industrial) Photographers
Portrait and Wedding Photographers
Fashion Photographers
Scientific Photographer
Freelance Photographer
Skill set
Full knowledge and command over the variety of cameras, lights and props, and all kinds of photographic techniques
Have a sense of light and shade and the magic of colours
Able to interpret a client's needs, translating their ideas into images that work
Think and communicate in visual terms
Work Value
Flexible
Patience
Determination
Target-oriented
Current Job Scenario
In general, Photographers work as assistants to senior photographers to learn and better their skills, in that capacity they get around Rs. 3,500 – 6,000. Earnings can go up to 25,000, depending on the designation and the organization likewise and may earn more freelancing.
Top Recruiters
Newspapers/Magazines
Fashion Industry
Advertising Agencies
Course Synopsis
Course Options
Certificate Course in Digital Photography
Diploma in Fashion and Portrait Photography
B.A (Cinema & Photography)
Academic Eligibility
Passed in 12th in any discipline
Passed in 12th in any discipline
Passed in 12th in any discipline
Fees
Rs. 50K per annum
Rs. 55K to Rs. 60K per annum
Rs. 15K to Rs. 20K per annum
Expenditure in Metro and Tier-1
Rs. 2lakhs to Rs. 2.5lakhs
Rs. 2lakhs to Rs. 2.5lakhs
Rs. 2lakhs to Rs. 2.5lakhs
Expenditure in Tier-2
Rs. 1.75lakhs to Rs. 2lakhs
Rs. 1.75lakhs to Rs. 2lakhs
Rs. 1.75lakhs to Rs. 2lakhs
Duration
1 Month
1 Year
3 Years
Mode
Part Time
Regular
Regular
Specialization

Commercial Photography
Digital Photo Editing
Digital Photography
Fashion Photography
Photo Journalism
Still Photography and Journalism
Digital Fine Art Photography
Fashion and Portrait Photography
Motion Picture Photography

 
Approved
Affiliation
Entrance Exam
Education Loan
Scholarships
 Career prospect
Commercial photographer
Newspaper photographer
Owner/photographer
Photo editor
Photojournalist
Portrait photographer
Special effect  editor
Sports photographer
Studio owner
Advertising photographer
Video editor
Entrance Exam
Success stories