Psephology
The term 'Psephology' is derived from the Greek term 'psephos' which means pebble, the Greeks used as ballots and 'logy denotes a field of study or academic discipline. Hence, Psephology means the scientific study of elections and voting behavior.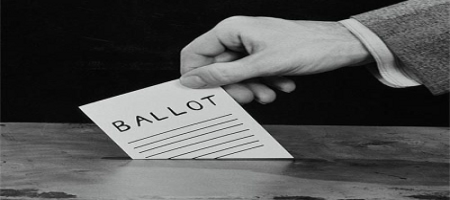 Key to Success
To be successful in psephology you should have/ develop:
  Ability to come up with a number of ideas about a topic.
  A very strong desire to succeed
  Reasoning ability
  Ability to take quick decision
  Ability to come up with unusual or clever ideas
  Ability to concentrate on a task
  Ability to see details at close range
  Clear understanding of politics
 Ability to analysis and synthesis of information and data
Scope and opportunities
Psephologists keep themselves engaged in studying the election patterns and deviations. They use tools like past election's facts and figures and public opinion polls to make a conclusion. They are responsible for making analysis of aspects like trends in voting, swings in votes; number of votes polled or percentage of total votes polled translating into the number of seats in the government. They keep researching on percent swing in the votes as it may lead to change in the government. Hence, Psephologists are important in playing a constructive role in any democratic set up.
Lifestyle & Social Status
This career is well above average compared to those of most careers.
It takes more time to get established.
It's an indoor as well as outdoor activity.
Job Profile
As many television news channels and news magazines devote reams of paper to elections, the Psephologists are paced high with offers during and before elections.
Even, they keep themselves busy by working with media group to write columns and articles related to political science or sociology.
Research agencies and institutions also hire psephologists
 Skill sets
Reading Comprehension
Writing
Judgment and Decision Making
Reasoning and analytic skills
Communication skills – both oral and written
Critical Thinking
research and evaluation skills
Persuasion
Work Value
Responsibility
Achievement
Results oriented
Current Job Scenario
As with the growing importance of elections in any democratic set-up, Psephologists are more in demand.
Course Synopsis
| | | |
| --- | --- | --- |
| Course Options | B.A. Political Science | M.A. Political Science |
| Academic Eligibility | 12th pass in any stream | Any graduate with a flair in statistics |
| Fees | Rs 5000 – Rs 10000 per year | Rs 5000 – Rs 10000 per year |
| Expenditure in Metro and Tier-1 | Rs. 2 Lakhs to Rs. 2.5 Lakhs | Rs. 2 Lakhs to Rs. 2.5 Lakhs |
| Expenditure in Tier-2 | Rs. 1.25 – Rs. 1.75 Lakhs | Rs. 1.25 – Rs. 1.75 Lakhs |
| Duration | 3 Years | 2 Years |
| Mode | Regular | Regular |
| Specialization | | Political theory, Public policy, National politics, Comparative politics and International relations |
| Approved | UGC | UGC |
| Affiliation | Respective Universities | Respective Universities |
  Career prospect
 Entrance Exam
University / Institute Level Exams
 LPUNEST
 Success stories